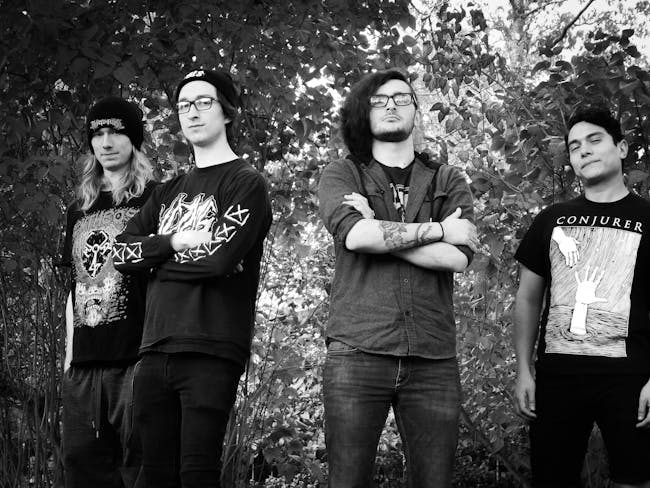 Witch Ripper, Forming The Void plus Guests at The Funhouse!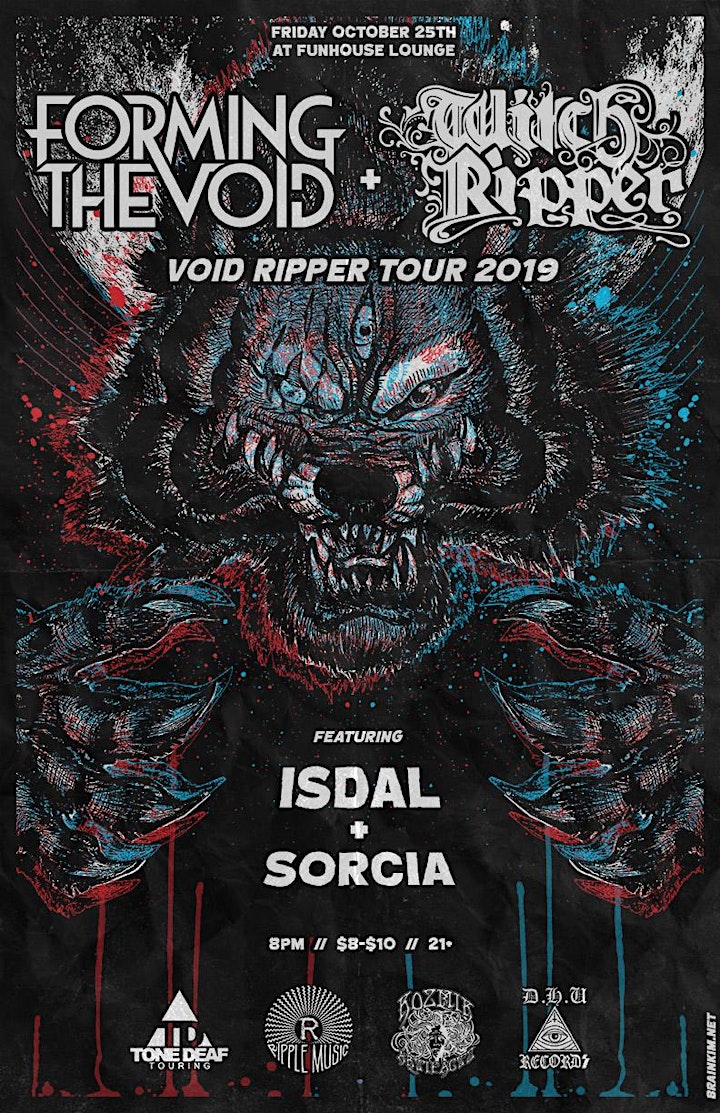 WITCH RIPPER
Progressive sludge metal from Seattle, WA.
"This band plays in the proggier and sludgier corners of the stoner metal sandbox, creating music that brings to mind the likes of Mastodon, High On Fire, Neurosis, and Helms Alee" - No Clean Singing
"The best band in Washington is Witch Ripper ... Their quick-and-dirty debut EP is just the hazy riffgasm you've been aching for – four songs equally suited for smoking a spliff in the comfort of your own home or blaring out of your best buddy's car windows on an amphetamine-fueled midnight joyride" - Toilet Ov Hell
"This is the type shit you would hear at a biker bar where fisticuffs and alcohol poisoning are the only menu items and I like that" - Angry Metal Guy
"Going out in a hail of decibels and distortion at the hands of Witch Ripper sounds like a decent way to die—their mangled sludge metal pulls no punches. If you wish Mastodon never changed their sound after the Remission LP, Witch Ripper are the band for you" - The Stranger
"Witch Ripper fuse together mind melting, red hot riffs with expansive, sweltering sludge. Proggy technicality and spaced out psychedelia add further dynamics to the rock solid songwriting and hauntingly pervasive hooks" - The Seattle Passive Aggressive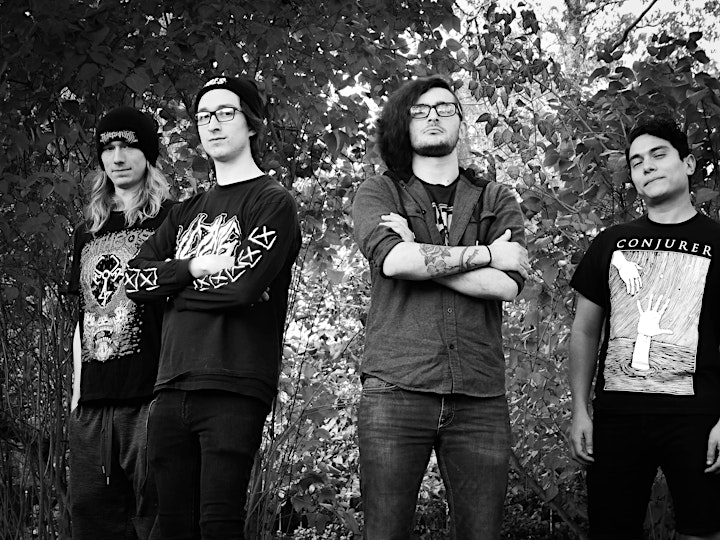 FORMING THE VOID
Imagine you are a celestial traveler powering through the blinding lights at the end of the tunnel into the next world, crossing barriers of space and time without fear. Interdimensional shamanic sludge rockers Forming the Void are here to conjure an ecstatic trip of atmospheric wonder and immerse you in waves of psychedelia.
Topping the August Doom Charts, their fourth effort 'Rift' evokes the progressive and heavy tendencies of Mastodon and Torche, the psychedelic and soaring melodies of Pink Floyd, and rolling approach of Soundgarden. Swamp mud stuck to their feet as they trudge from South Central Louisiana, Forming the Void aren't afraid to slow things to a crawl.
Their otherworldly sound has earned them spots on large festivals such as Psycho Las Vegas, Denver's Electric Funeral Fest, EndHipEndIt, Stoner Daze and Stoner Jam at SXSW, and Descendants of Crom. Transcend through space and time with Forming the Void as they traverse the cosmic murk.
Prog-Metallers FORMING THE VOID new album 'Rift' lands # 1 on the August 2018 Doom Charts
"It's clear the fans and critics hear something special, and seeing them live in Vegas plus meeting and hanging out with the dudes it's clear they are on the right path." Doom Charts
"Displaying an elaborate musical tapestry that swirls from devastatingly heavy riffs [...] Rift is very much an organic and elaborate offering from a band whose potential is fast becoming realized." Metal Hammer
"Their fourth album Rift is epic in scale, replete with windswept hooks and skyscraping vocals, but it also delivers heavy metal thunder in abundance [...] It's immense - and immensely satisfying." THE WIRE
"Forming The Void are set to crush all-comers with this follow up to their much lauded third album Relic." CLASSIC ROCK (UK)
"Turns out that there's room for a little more worship of The Good Riff after all. Of course, by "a little bit more" I really "packed full" of The Good Riff, as Rift takes no shortcuts in terms of hooking the listener in with them." ANGRY METAL GUY
"Louisiana's Forming the Void is one of stoner metal's best-kept secrets […]Any self-respecting fan of stoner, sludge prog, or hell, even grunge, owes it to themselves to give this album a spin. " METAL INJECTION
"Melding their influences, which range from Mastodon and The Sword, to Soundgarden and YOB, Forming The Void's riffs summon a sense of adventure." CVLT NATION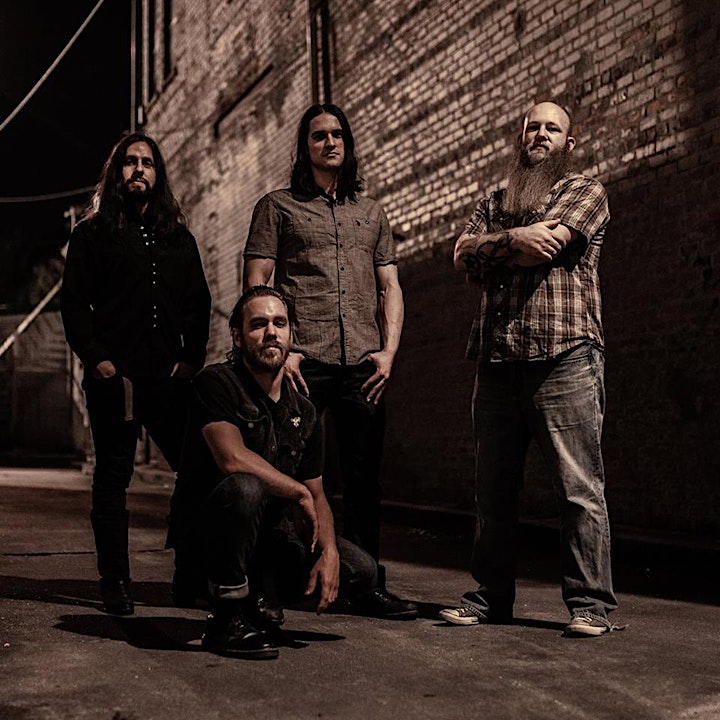 ISDAL
Starting from a coincidental sidewalk conversation between neighbors, Isdal have since grown to incorporate members of Into the Storm, Prison (the Seattle one), and NUMB. After thrashing out their abrasive blackened hardcore sound in shows, the band released their début two-track on July 13th 2018 - with plenty more materials waiting in the wings.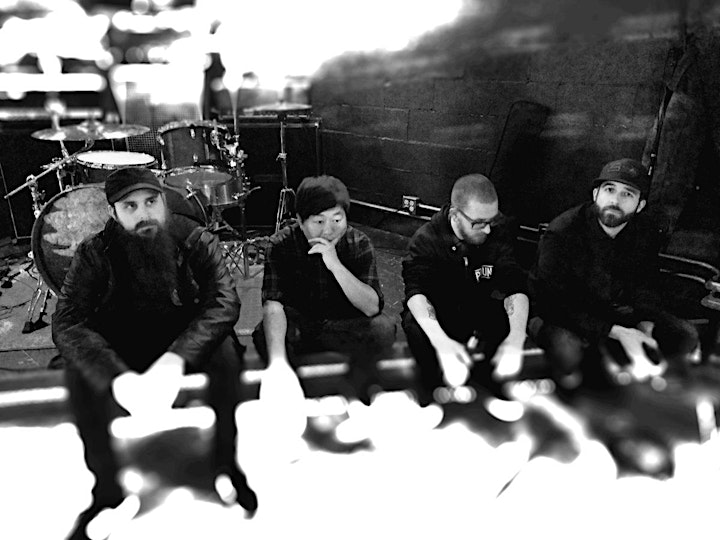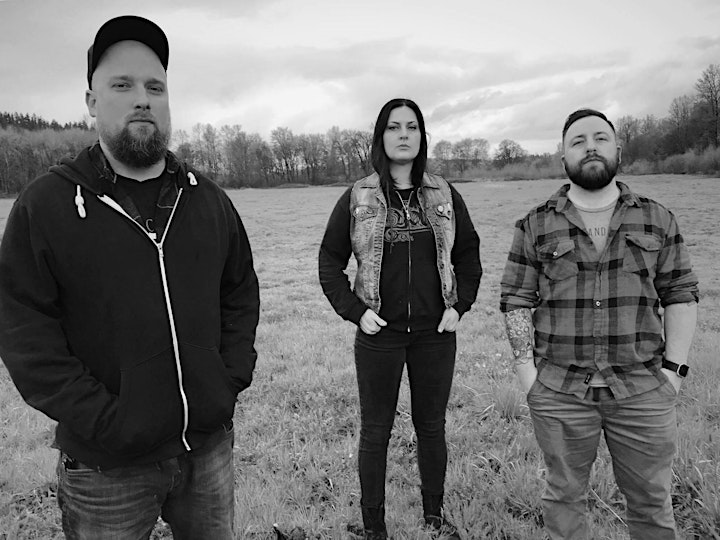 Venue Information:
Funhouse
109 Eastlake Ave E
Seattle, WA, 98109