Whitacre at The Funhouse
WHITACRE
"Seasons feels like the album that we truly wanted to write and produce," Paul Whitacre says of his eponymous band's debut full-length album. "It displays some quirky ideas, includes longer songs and more honest lyrics. We intentionally made sure that not every song on this album would fit the radio format. We stopped caring so much about that and focused on writing and recording what we bleed for."
Within the ten tracks on Seasons, the Denver-based band creates what they call mountain rock, combining their separate influences of folk, americana and punk for a project that would fit in well next to The Avett Brothers, Susto, Caamp or Judah & The Lion on any playlist, full of as much introspection as it is rollicking guitars.
Seasons was recorded at Third & James in Denver, Colorado, and marks the first time the band recorded in a big space. With a new array of resources at their fingertips, they were offered a creative freedom to experiment with new ideas.
The four-piece, made up of Paul Whitacre on lead vocals and rhythm guitar; Chase Perry on banjo; Mark Cunningham on drums; and Joe Fischel on bass, released a five-song EP, Within The Mountains' Shadows in 2018. They've amassed half a million streams on Spotify and have sold out shows with Mt. Joy, Wild Child and Birdtalker, playing legendary venues including Red Rocks and The Bluebird Theater.
The band's mission is clear: "We have a burning desire to tell a story that isn't often told in the music industry today," Chase says. "One of redemption and restoration."
"So many people are hurting these days and it's all just barely under the surface," he says. "We want to go there. We want to reassure the broken-hearted that there is hope, we want to show the invisible that we see them and that they matter. That it's okay to be hurting. We believe that doesn't only happen in lyrics but in a melody as well. We believe in the power of music and that it is used to soften and heal hearts."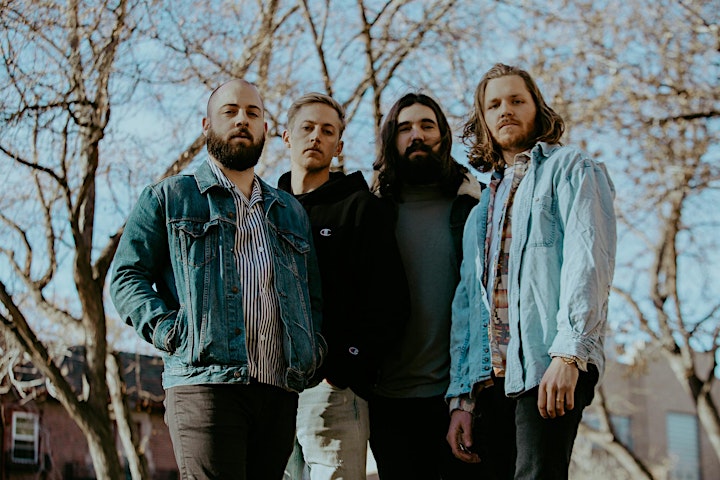 Venue Information:
Funhouse
109 Eastlake Ave E
Seattle, WA, 98109