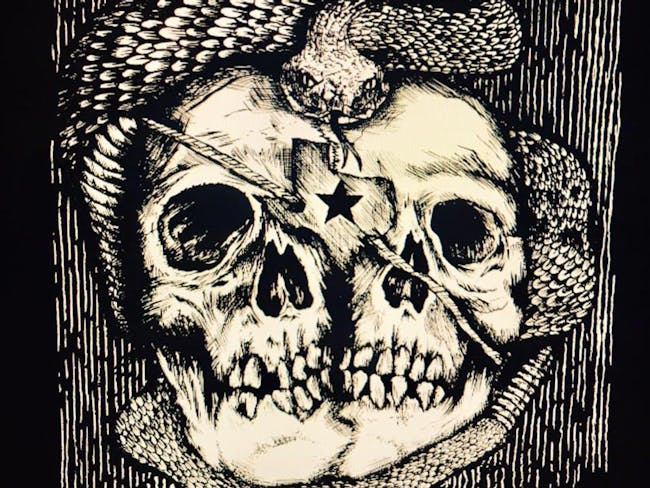 Whiskeydick
Stoned Evergreen Travelers, James Hunnicutt, Dog Bite Harris
Funhouse
Whiskeydick with Stoned Evergreen Travelers, James Hunnicutt, and Dog Bite Harris & The Selfish Bastards at Funhouse - Seattle
WHISKEYDICK
"At the lonesome crossroads where country and metal intersect, stand two swaggering badasses holding acoustic guitars. They're not interested in your soul they have plenty of soul already." ~ Kevin Kurtain
Cult favorites WhiskeyDick blow minds with a double barrel blast of dreadnaught shredding and hillbilly bellowing that makes you want to knock back a shot, stand up tall, and holler "Oh-Hell-YeeHaw!"
The Fort Worth duo carry on the Texas traditions of super-powered guitar slinging and clever songwriting that make lone star music a worldwide curiosity, except Reverend Johnson will remind you more of Dimebag Darrell than Billy Gibbons and Fritz remains more lyrically akin to David Allen Coe than Robert Earl Keen.
WhiskeyDick's live show is a true spectacle: two giant, tattooed, mean-looking dudes saunter on stage and sit down on 2 chairs, then pick up acoustic guitars and proceed to amaze everyone by generating more power than a full band by means of Fritz's deep, rich vocals, Johnson's unapproachable acoustic guitar heroics, and their triumphant songwriting.
"We're just a train robbin', gun totin', dope smokin', guitar pickin' muthafuckin' good time band. Taking hillbilly music and spreading it across the land."
Their lyrics are their lives. With continuously touring in the States and Overseas, including being part of the "Crusty Punk Blues Band" Black Eyed Vermillion (8 Years), this duo plays over 200 shows year, bringing their country-fried, no-collar sensibilities to small towns and big cities all over the World and are building faithful followers everywhere. On their travels, they've shared stages with the likes of Ray Wylie Hubbard, HELLYEAH, Shooter Jennings, Scott H. Biram, Pentagram, Foghat, Joe Buck Yourself, Antiseen, Wayne "The Train" Hancock, Honky, Bob Wayne, Bob Log III, Nashville Pussy, Reverend Horton Heat, Jayke Orivs, Goddamn Gallows, Weed Eater, Peter Pan Speedrock, .357 String Band, Nick Oliveri, Wino, Spirt Caravan, The King DMC and The Supersuckers.
The "Heavy Metal Honky Tonk" tandem, who formed in 2004, have produced 9 indie releases: Rebel Flags and Whiskey 2006, First Class White Trash 2009, Drunk as Hell 2010, The Wicked Roots 2012, 100% Drunk Live Album - WhiskeyDick it Happens 2014 (Double album on one cd), FROM THE DEVIL'S BOOTS 2014, Welcome To YeeHaw County (European Compilation 2015) and The Bastard Sons of Texas 2015- these releases yielded such live classics as "Drunk As Hell," "Evil's Got a Hold of Me," "Shooting Guns," "Barn Burner", "River of Sin," "Blacktooth Grin," "Fallen Heroes," "Honky Tonk Zone", "GodDamn I Need Some Whiskey", "YEEHAW" and the rarely performed, audience favorite "Wookie Pussy."
In 2014 WhiskeyDick released studio album #5 "From The Devil's Boots" which was shortly followed by their 1st international 9 Country tour (August - September). Now returning to Europe for the third time and with the new 2015 release of studio album #7 "The Bastard Sons of Texas"... WhiskeyDick is once again taking their Original one of a kind "Heavy Metal Honky Tonk" sound World Wide.
In 2015 WhiskeyDick released studio album #6 "The Bastard Sons of Texas" got a new and note worthy feature and landed on the front page of Itunes Country New Releases for 7 weeks and Debut #1 for 6 Weeks Straight on the Itunes Alt. Country Charts. With Retlenless touring 4 months in the USA and 4 Months in Europe in 2015"... Now 2016 WhiskeyDick is once again hitting the road for 8 months and taking their Original one of a kind "Heavy Metal Honky Tonk" sound World Wide.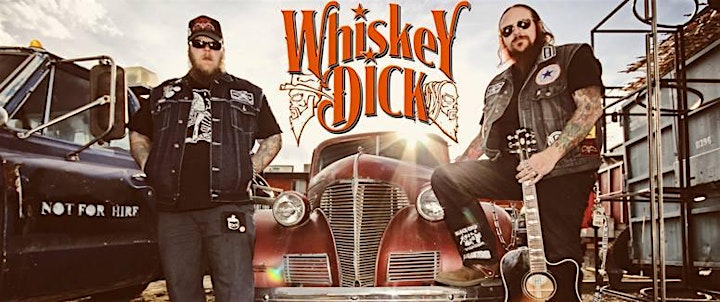 STONED EVERGREEN TRAVELERS
Stoned Evergreen Travelers is a hellbilly rock band from Tacoma WA.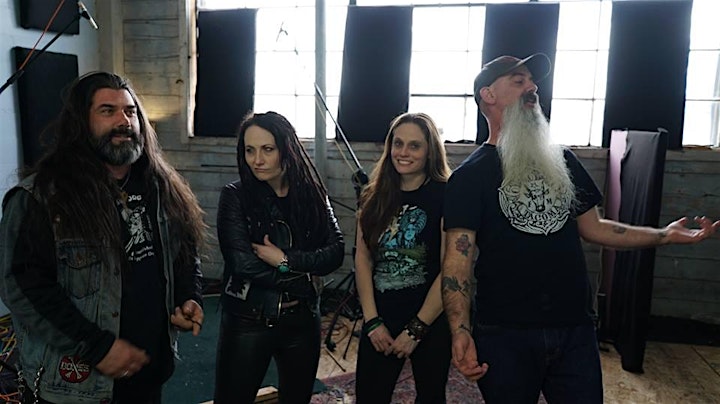 JAMES HUNNICUTT
I was born in Everett, WA in December of 1973. My Mom was a hippie & Dad was a bit of a redneck. I feel that I have benefited greatly from the contrast between them as I have grown more & more into who I am. I'm old fashioned & polite in many ways but also quite progressive & radical in others. I have no use for the "isms" if you know what I mean & feel that intolerance should not be tolerated especially when involving said "isms". Basically, if you are a racist, a man or woman hater, homophobe, religious tyrant, etc, I have better things to do than deal with your ignorance. I am a proud parent to the coolest kid in the world. We are best friends & I love him with all of my heart. I am "happily single" at this point in my life & am in no hurry to be in an unhealthy relationship ever again. I have settled in the past & tried to make love work when I wasn't ready for love & this has resulted in eminent failure repeatedly on the relationship front. Knowing this, I don't blame myself or any of my former girlfriends for these failed relationships & know that love will happen when I am ready for it & happen to find a match to myself who is also ready for the same. As far as music goes, I put my heart & soul & life into it to the greatest degree possible & unapologetically so. I have nothing to hide in life & why should my music be any different? I believe that the best music & art to be found is honest, sincere, passionate & often times autobiographical & mine is no different. Some will enjoy what I do & others will not but I know for a fact that I what I do IS real & people who listen with open ears & heart should pick up on this... This honesty is what I am most proud of when it comes to my music & what I create/express with it. I started playing guitar in 1985-86 & have been in 30+ bands since starting my 1st one in 1987. I hope you'll check out some of the links & give a listen to them....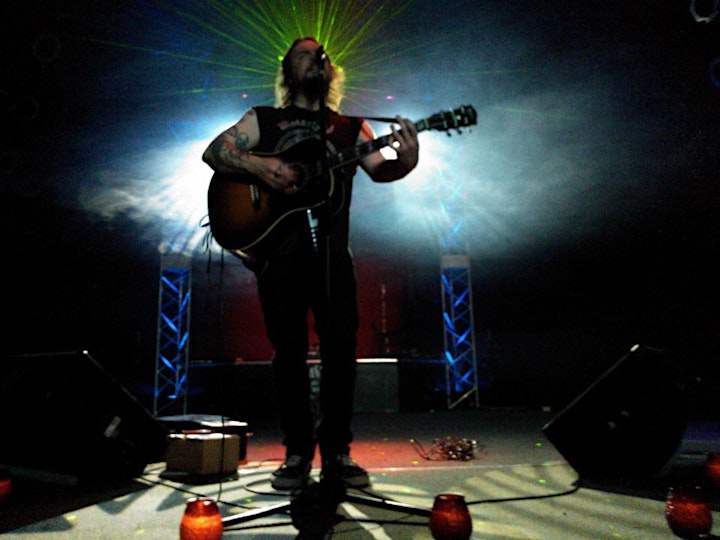 DOG BITE HARRIS & THE SELFISH BASTARDS
Raw, heartfelt, and uncompromising. Oregon born singer/songwriter, Aaron "Dog Bite" Harris is who he is, does what he does, and no trends, cliques, or flavors of the week will ever change that. Dog Bite's inspiring DIY ethos have seen him self release 4 albums, tour the United States, and co-host a popular podcast, "Dogwater Radio", on Shooter Jennings "Outlaw Radio" network before it shut down. He is a event promoter the master mind behind Ruckus In The Boonies Music Festival, and Ruckus In The Records, Whether he's on the road, in the studio, or on the airwaves, or promoting other peoples music,or being a dad, you can be sure Dog Bite is giving one hundred percent of his heart and soul to anyone that's listening, and doing so on his own terms.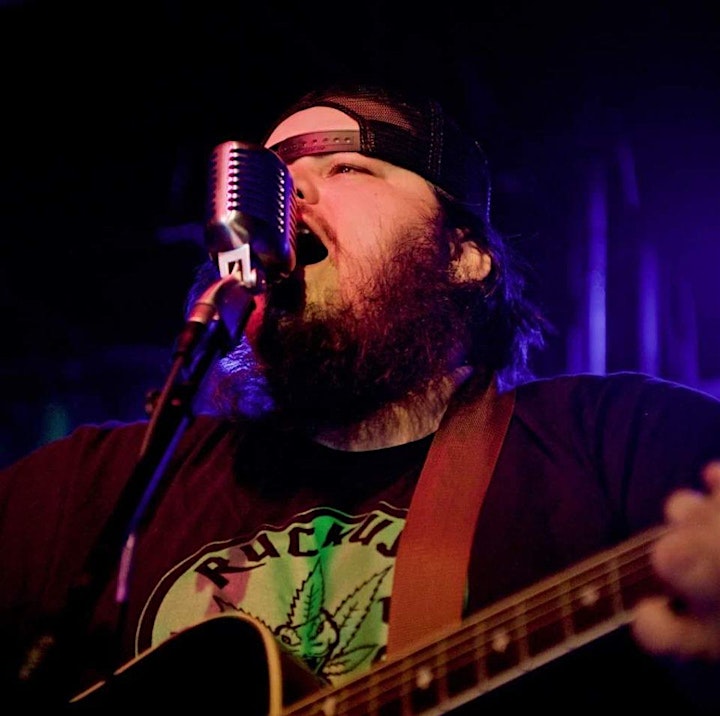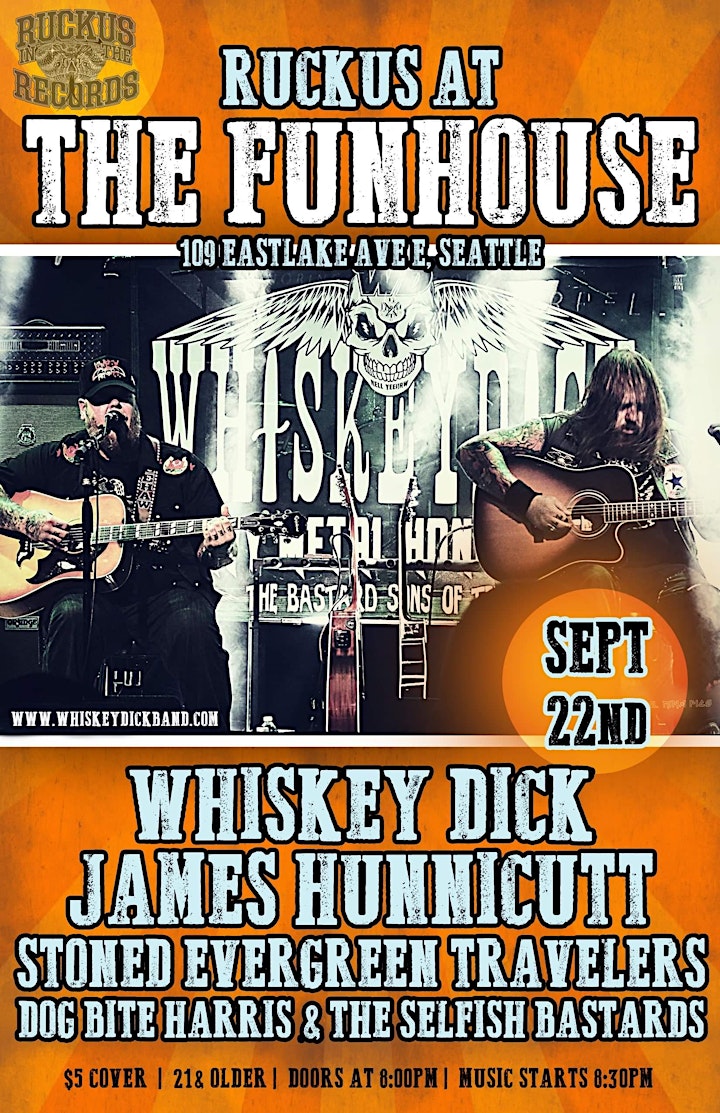 Venue Information:
Funhouse
109 Eastlake Ave E
Seattle, WA, 98109