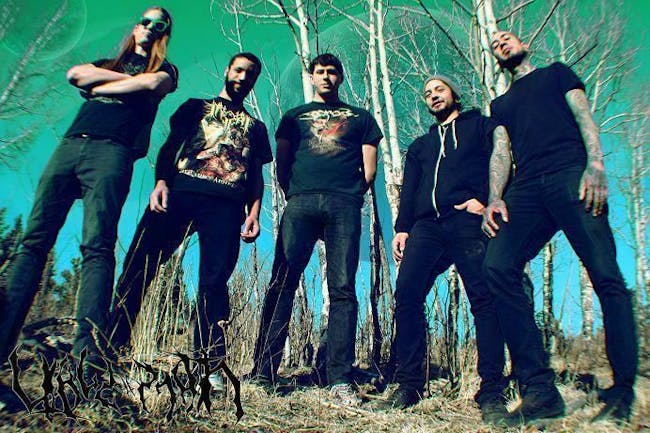 KISW (99.9 FM) Metal Shop & El Corazon Present:
Vale Of Pnath
Gorod, Wolf King, ApHelion , Pound
El Corazon
KISW (99.9 FM) Metal Shop & El Corazon Present: Vale Of Pnath at El Corazon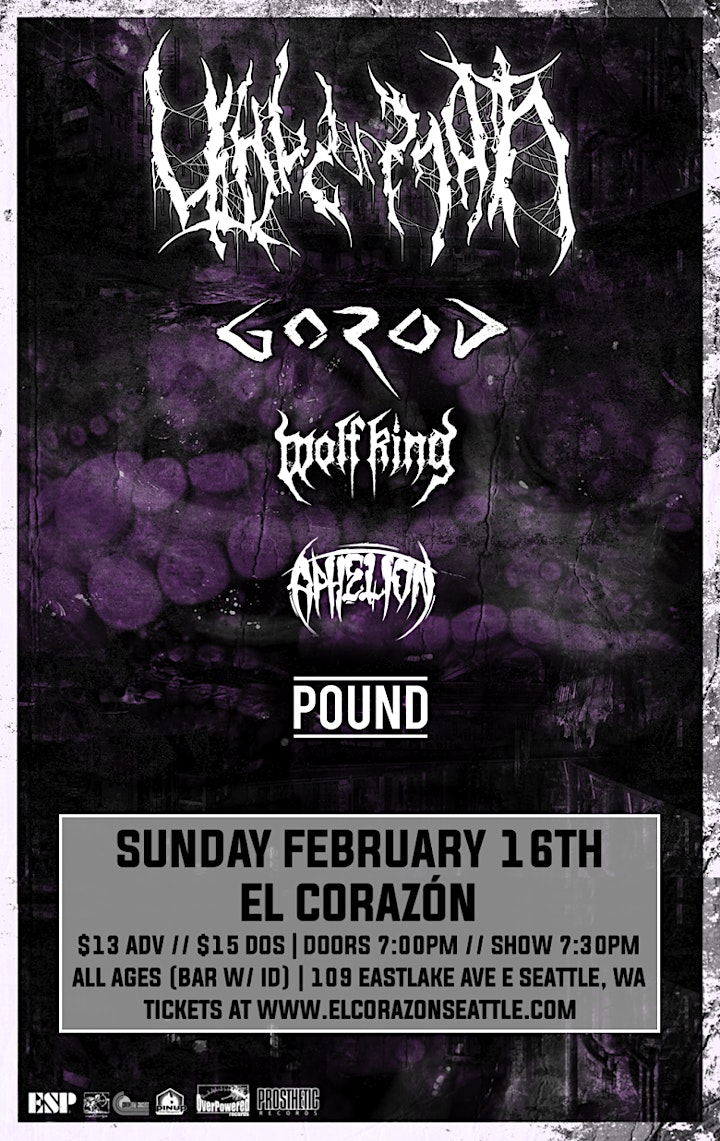 VALE OF PNATH
Vale Of Pnath (pronounced "Noth") is a five-piece Melodic Technical Death Metal band, formed in Denver, CO in 2006. The band focuses on playing technical music that is catchy and melodic at very fast tempos.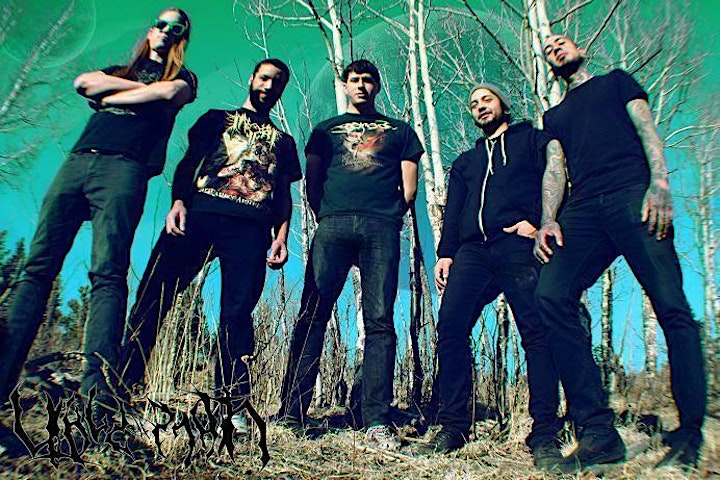 GOROD
Founded at the dawn of the 21st Century, GOROD is among the most appreciated progressive death metal bands on the current international metal scene. Native from Bordeaux, France, GOROD released 5 albums and 2 EP who were, for each one, warmly welcomed by fans and music medias around the world, that gave the band this current fame.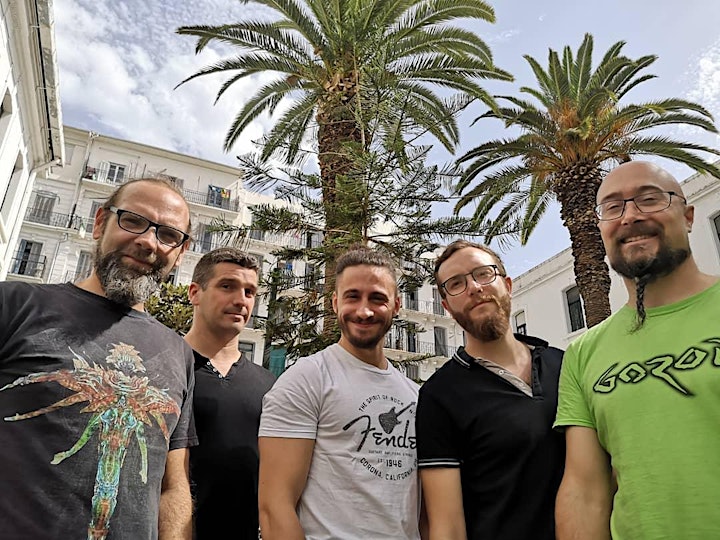 WOLF KING
Wolf King is a 4-piece Blackened Hardcore band from the Bay Area CA. We like to create music that is an expression of the arts that inspire us as humans, and the things that feel will speak to our listeners on a spiritual level.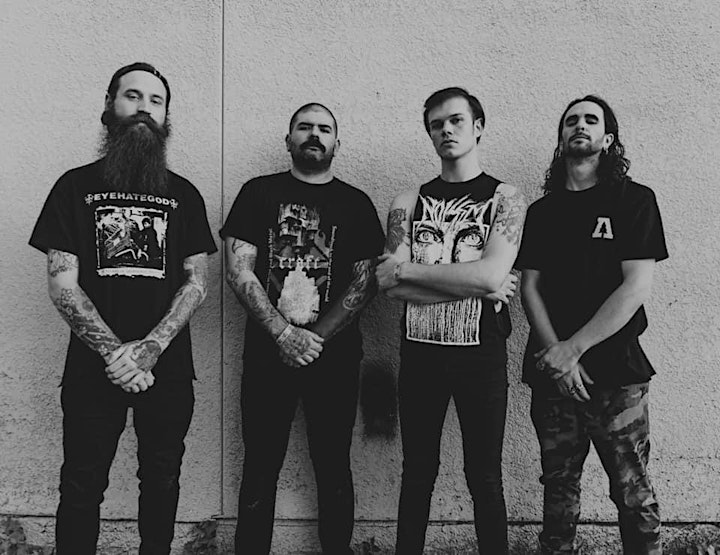 APHELION
We are a technical/melodic death metal band from Snohomish county Washington.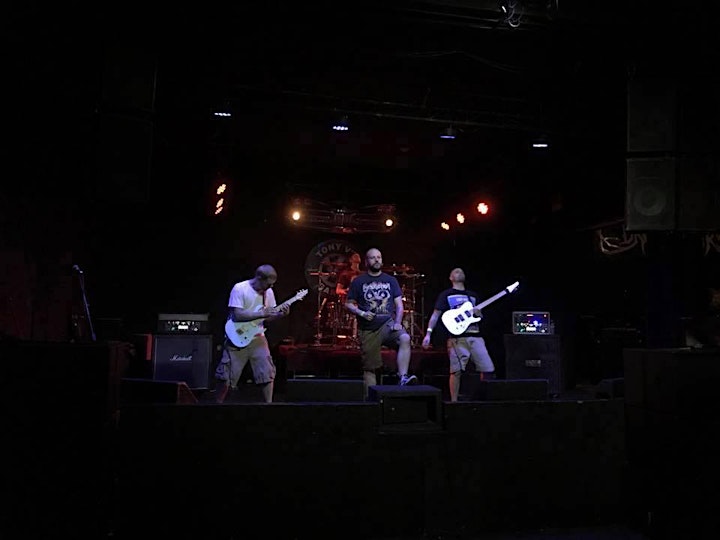 POUND
Pound is an experimental music project from Seattle, WA that combines elements of grindcore, mathcore, and sludge metal, featuring Ryan Schutte on guitar and David Stickney on drums.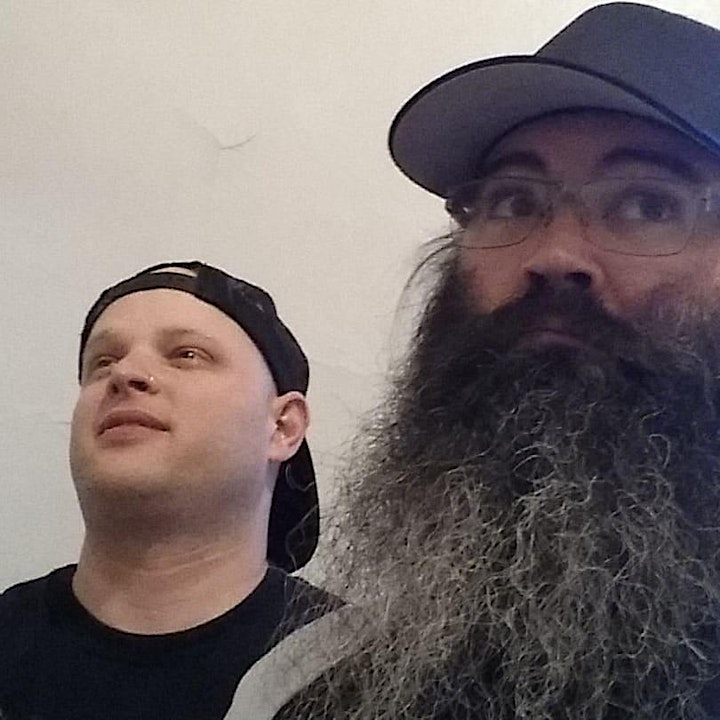 Venue Information:
El Corazon
109 Eastlake Ave East
Seattle, WA, 98109