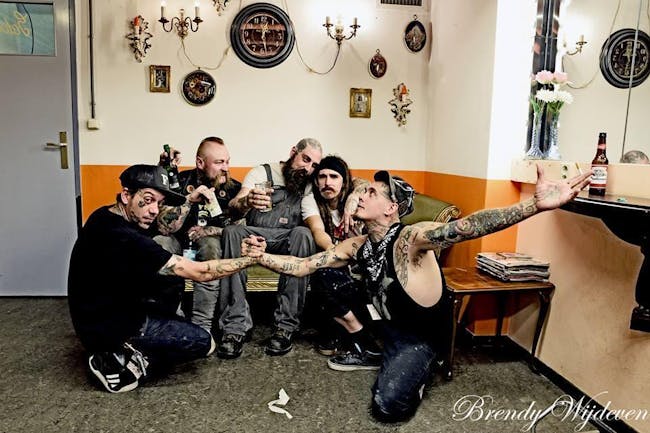 The Goddamn Gallows
Scott H. Biram
The Bridge City Sinners, Urban Pioneers, Raw Dogs
El Corazon
The Goddamn Gallows and Scott H. Biram at El Corazon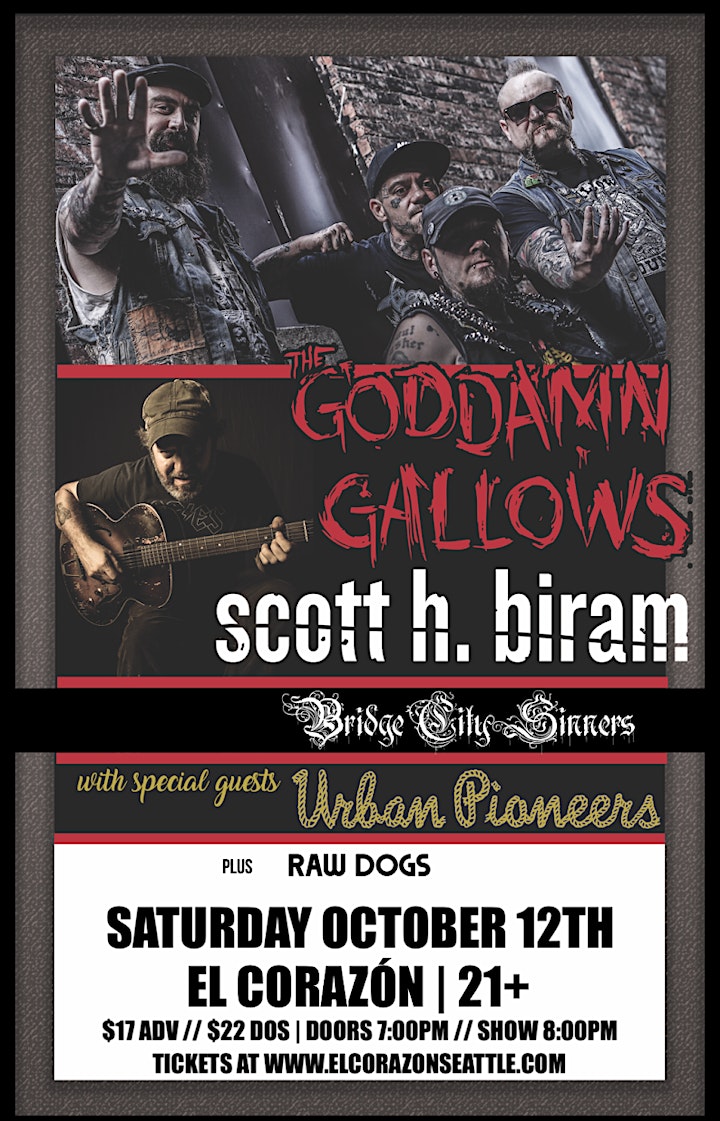 THE GODDAMN GALLOWS
For Fans Of:
Assjack, Joe Buck Yourself, Hank III,Everymen, Larry and His Flask, Koffin Kats, Th' Legendary Shack*Shakers, Reverend Horton Heat, Nashville Pussy
Bio:
The Goddamn Gallows formed in 2004 by founding members and Lansing/Detroit natives Mikey Classic on guitar and vocals, Fishgutzzz on upright bass, and Amanda Kill on drums -replaced by current drummer Uriah Baker (aka; "Baby Genius") in 2006. The trio started out migrating around the West for a time, holing up in Hollywood squats and squalid apartments, before releasing several albums: The Gallows EP (2004), Life of Sin (2005), and Gutterbilly Blues (2007), and finally hitting the road nearly full-time to establish their presence in the psychobilly-country scene while honing their self-described "twanged-out punk rock gutterbilly".
In 2009 the addition of Avery, a fire-breathing, accordion and washboard player, as well as Jayke Orvis (formerly of the .357 String Band) on mandolin and banjo, prompted The Goddamn Gallows to explore many new directions with their songwriting and in their live performances. As evidenced on their most recent 2009 album, Ghost of The Rails, and as witnessed by their spectacular and tireless live shows, The Goddamn Gallows began to forge a path founded on their very own brand of contagious primeval abandon: an unpretentious and from-the-gut carnivalesque smorgasbord of parts old time revival, circus sideshow, and good old-fashioned rock and roll. The result falls dead center into a head on collision between something like a Western honky-tonk impromptu parking lot rodeo, and Suburbia (the 1983 Penelope Spheeris cult classic film, not the location).
Though still officially Michigan-based, they have toured relentlessly since 2007, practically living out of their van and regularly performing as many as 200 dates a year. They've supported such acts as Nekromantix, Slim Cessna's Auto Club, Mad Sin, The Legendary Shack Shakers, and even the King of Surf Guitar legend Dick Dale. They continue to rapidly grow a devoted following built on their visceral and volatile blend of multiple American music styles, and frenetic live energy -but still with just enough hardcore and punk influence to make your parents hate it.
The Goddamn Gallows will soon be releasing 7 Devils, their much anticipated fourth full-length album and Farmageddon Records debut on vinyl and CD. The forthcoming album features recording veteran and lap steel extraordinaire Andy Gibson (of Hank III), as well as promising up and comer Joe Perreze of the Perreze Farm sitting in on clawhammer banjo. An extremely limited edition 7" on red vinyl, titled Rags & Bones, will accompany the 7 Devils release due out May of 2011. Additionally, the entire catalogue of The Goddamn Gallows (Ghost of the Rails, Gutterbilly Blues, and Life of Sin -which is currently out of print) will find its way back to the light of day by year's end, re-released and available on vinyl, CD, and digital download from Farmageddon Records.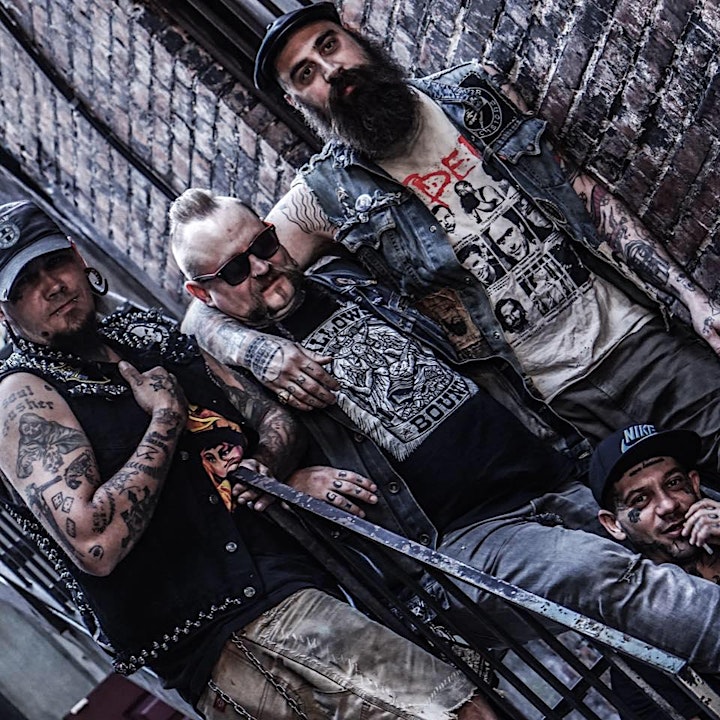 SCOTT H. BIRAM
American blues, punk, country, heavy metal musician, and record producer, born 4 April 1974.
Rock 'n' Roll ain't pretty and neither is Scott H. Biram. The self proclaimed 'Dirty Old One Man Band' successfully, and sometimes violently, lashes together blues, hillbilly and country precariously to raucous punk and godless metal.
Biram ain't no candy-ass singer/songwriter either, sweetly strumming songs about girls with big eyes and dusty highways. His singing, yodeling, growling, leering and brash preachin' and hollerin' is accompanied by sloppy riffs and licks from his '59 Gibson guitar and pounding backbeat brought forth by his amplified left foot. The remainder of this one-man band consists of an unwieldy combination of beat-up amplifiers and old microphones strung together by a tangled mess of guitar cables.
Years of non-stop touring have honed his assault to a fine edge; his wide-eyed throw downs in the First Church of Ultimate Fanaticism routinely lead giddy followers to a fiery baptism.
Scott H. Biram won't die. On May 11th, 2003, one month after being hit head-on by an 18-wheeler at 75 MPH, he took the stage at The Continental Club in Austin, TX in a wheel chair – I.V. still dangling from his arm. With 2 broken legs, a broken foot, a broken arm and 1 foot less of his lower intestine, Biram unleashed his trademark musical wrath.
When Scott H. Biram took the stage at his 2004 SXSW festival showcase right after Kris Kristofferson he was quoted as growling "They said that was a hard act to follow….I'm a hard act to follow motherfuckers!!" The stunned crowd looked on.

THE BRIDGE CITY SINNERS
These are not your grandparents' traditional folk tunes. Bewitched and distorted, the Bridge City Sinners take pre-war American traditionals, songs about cats, and original tunes in the direction towards the soul of a punk rocker.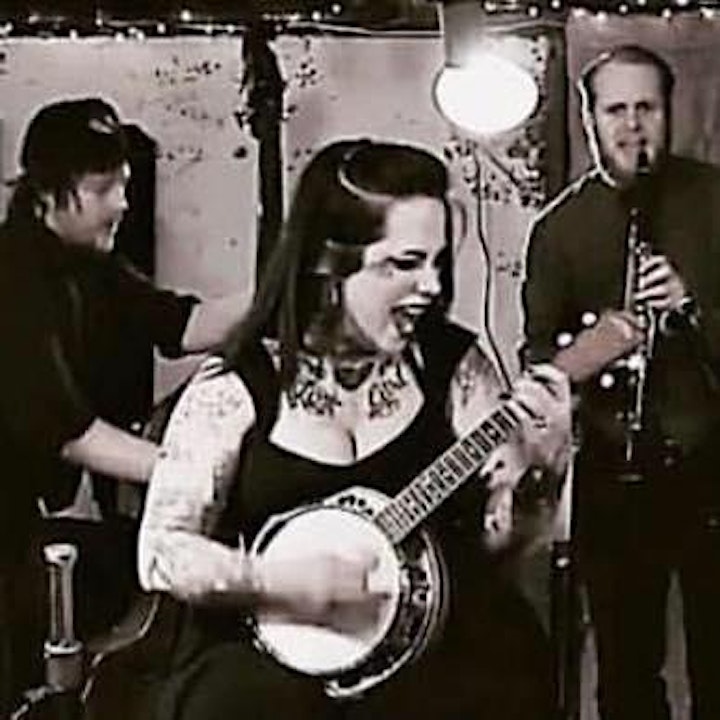 URBAN PIONEERS
Mix one part Texas fiddle and one part Tennessee banjo, add doghouse bass and a splash of guitar and you have a delicious cocktail for your ears known as the Urban Pioneers. This string band hammers out a variety of original songs that encompass old time hillbilly music, western swing, rockabilly, and even a few gypsy type songs for good measure.
The band stays on the road all over the world for over 250 days a year playing anywhere from large festivals to backyard parties to goat farms.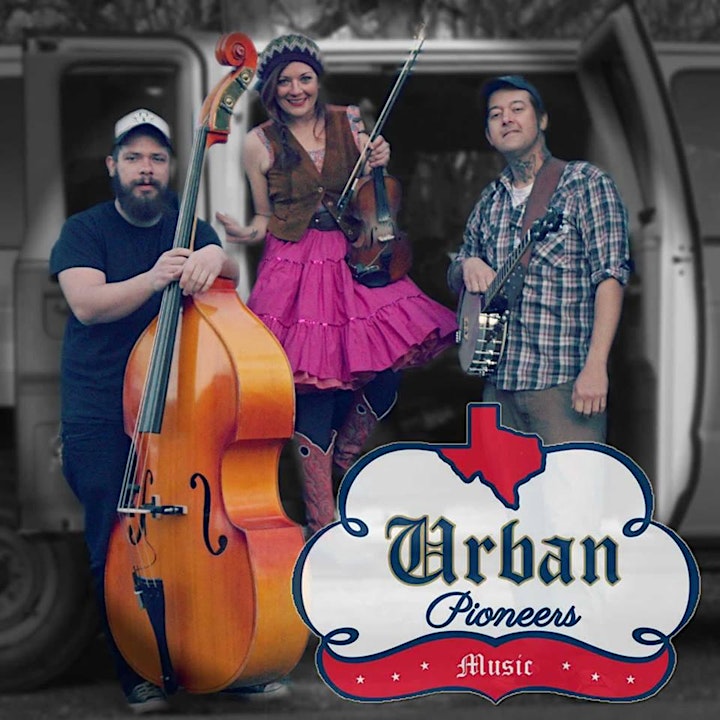 RAW DOGS
Splatterbilly/ Psychobilly from Washington state! Fast paced, thrashy, street punk infused with psychobilly party animal apocalypse dudes from outerspace! Space hicks came to Earth to unleash the ultimate demented evil, after enslaving a human drummer they are here to crush your bones, eat your brains, distill your blood, and party until the sun never comes up again!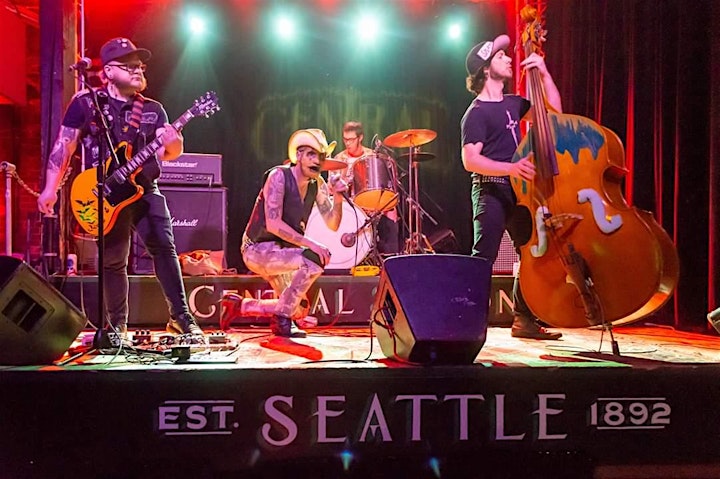 Venue Information:
El Corazon
109 Eastlake Ave East
Seattle, WA, 98109