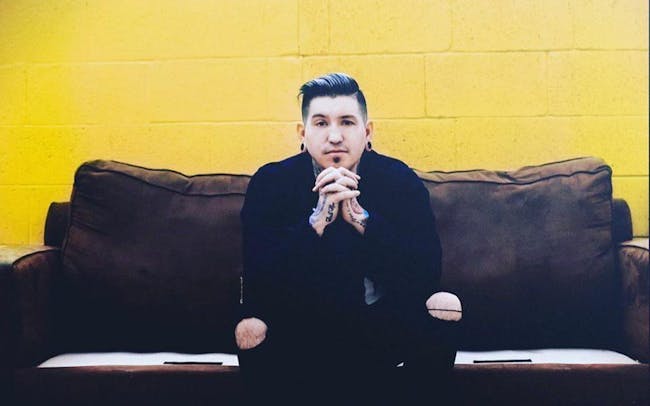 The Dead Rabbitts at The Funhouse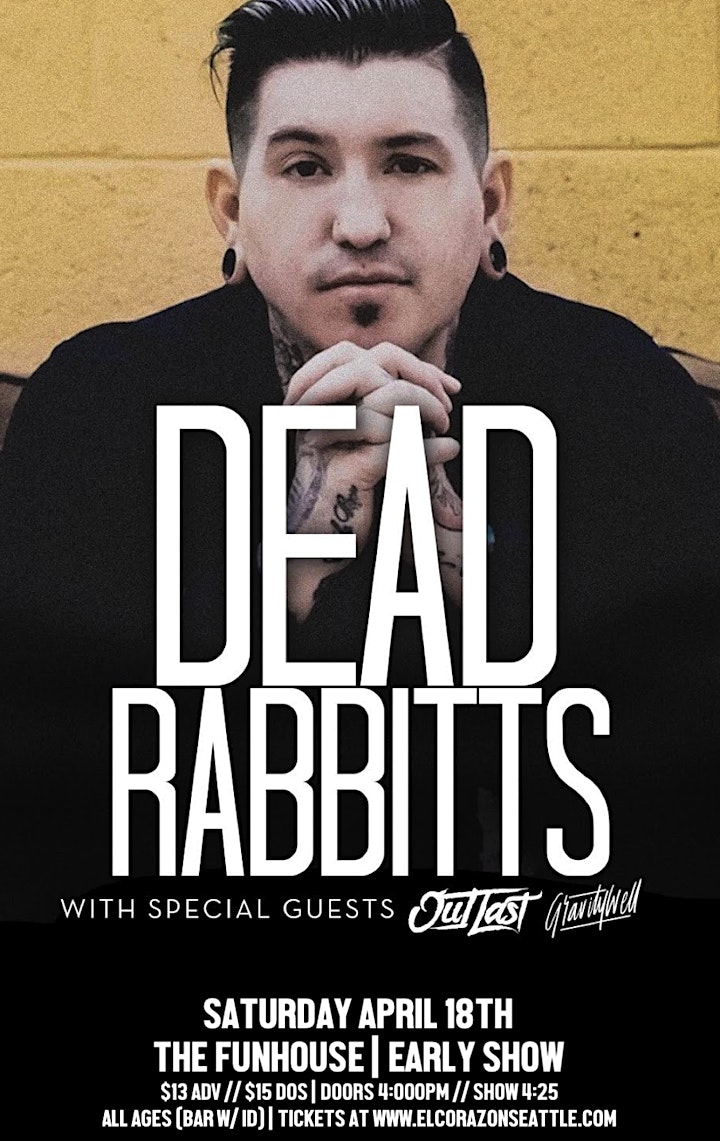 THE DEAD RABBITTS
The Dead Rabbitts are a metalcore super group from Phoenix, AZ. The band is comprised of Craig Mabbitt (Escape the Fate), Alex Torres (Eyes Set to Kill, Greeley Estates, Alesana), Agustus Cryns, TJ Bell (Escape the Fate, Motionless in White), and Chris Julian. The music is largely reminiscent of Mabbitt's previous groups Blessthefall and The Word Alive.
The Dead Rabbitts teamed up with To Write Love on Her Arms and PledgeMusic to release their first EP Edge of Reality. Through PledgeMusic, fans were able to pre-order the EP along with extra items such as signed CD's, posters, concert tickets, and more. The eight songs (and one bonus track) were produced by Caleb Shomo (formerly of Attack Attack! and current vocalist of Beartooth) at Studio Records in Columbus, OH. The record shows a huge amount of creativity and is filled with Mabbitt's meaningful and well thought out lyrics.
After the release, The Dead Rabbitts set off on The Pizza Party Tour with Get Scared, Rob the Cartel, and As Thick As Thieves. Coming off of an impressive year, the group caught interest of Tragic Hero Records who signed the band and will release their first full-length album. The record will be produced by Andrew Wade (A Day To Remember, Motionless in White)in Ocala, Florida.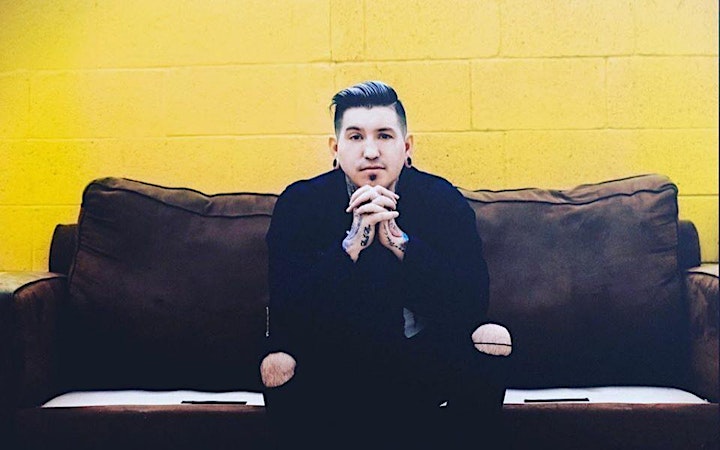 OUT LAST
Out Last is a metalcore band based out of Buffalo, NY with a drive to tell stories through through their instruments and experiences. With debut EP "Self//Medicated" being released in November of 2017, the album tackles many issues such as drug abuse, mental hardships, and abusive family relationships with an emphasis on instrumental atmosphere. After playing alongside bands such as "Ice Nine Kills", "Palisades", and "Currents", September 13th, 2019 marked the release of the groups sophomore album "Reborn" recorded at Race City Music Group, Nashville, TN. Reborn is a matured version of the groups footprint in life, with a heavy emphasis on self-reflection and self worth.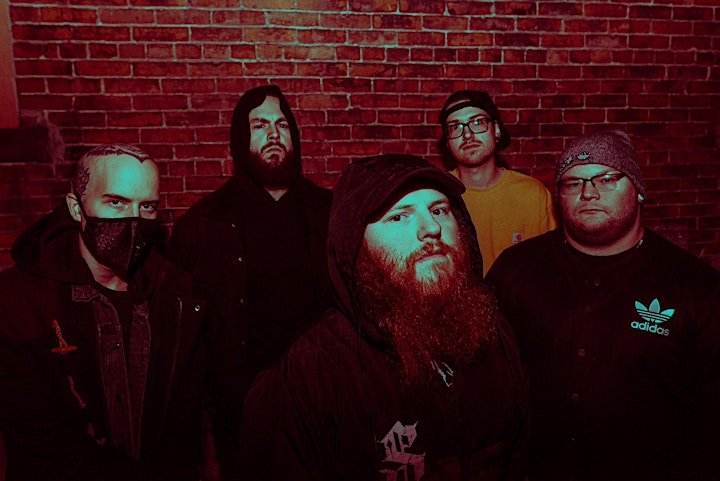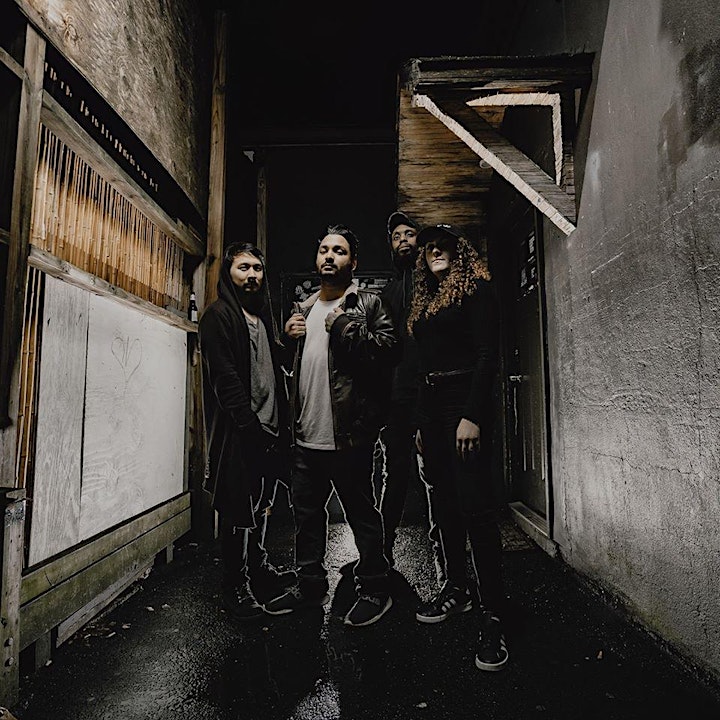 Venue Information:
Funhouse
109 Eastlake Ave E
Seattle, WA, 98109