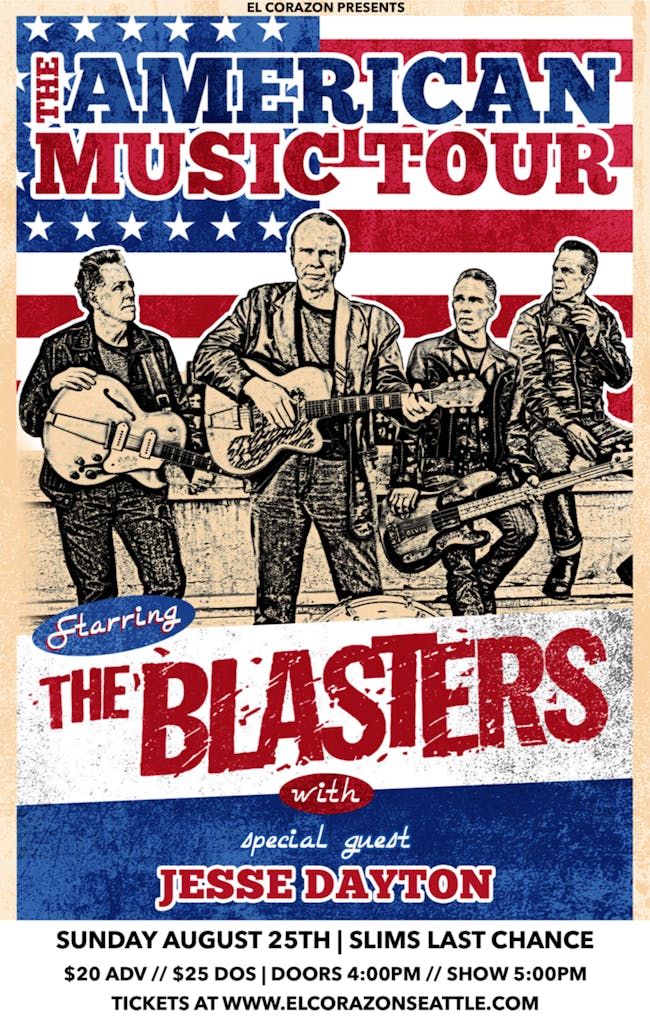 The Blasters
Jesse Dayton, Wildcat Rose
Tractor Tavern
$20.00
Sales Ended
On Ticketweb
The Blasters LIVE with special guest Jesse Dayton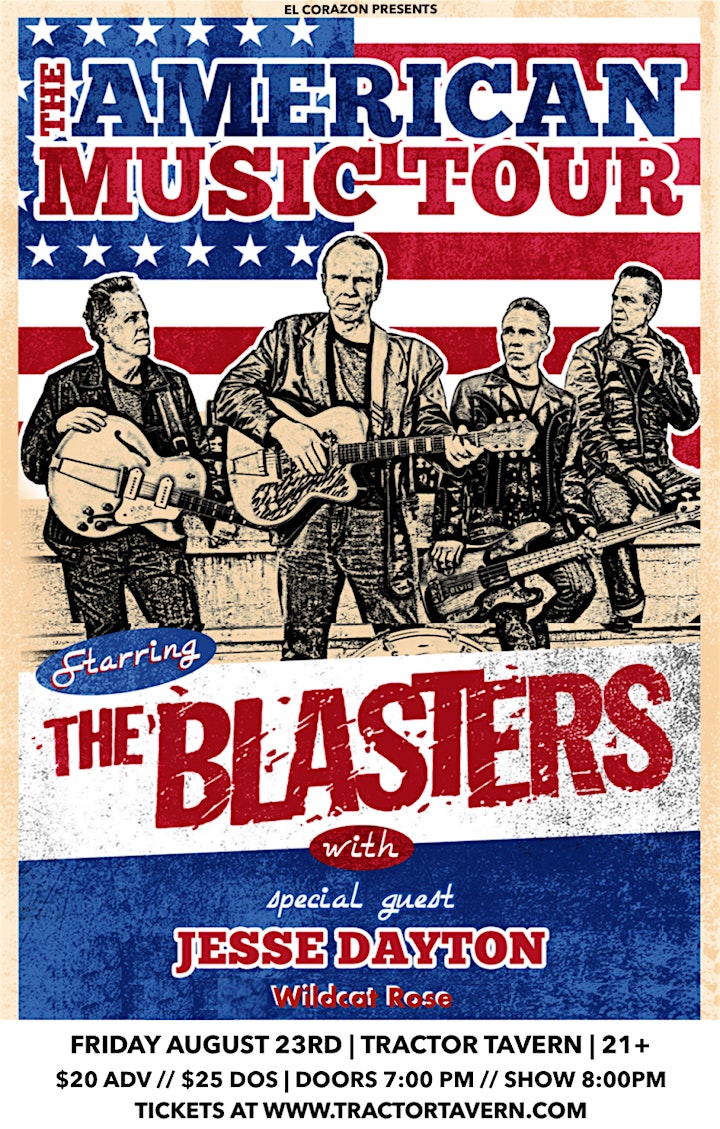 THE BLASTERS
The Blasters exemplify the best traditions of American Music, performing with passion and honesty that for over three decades has won the hearts and souls of fans worldwide. Composed of founding members vocalist-guitarist Phil Alvin, drummer Bill Bateman and bassist John Bazz with Keith Wyatt on guitar, they carry on a hard-won legacy as one of the most recognizable and credible bands in American Music. Their
influences range from the likes of George Jones and Carl Perkins to Ike Turner, Howlin' Wolf, James Brown and Big Joe Turner, all blending into a sound that ignores the lines between Rock & Roll, Country, Blues and Rockabilly. "Fun On Saturday Night" (Rip Cat
Records) is the Blasters' sixth and latest studio album, featuring twelve tracks that extend the band's legacy of classic recordings. Fronted by Phil Alvin's powerful vocals, the band follows through with spontaneity, power and grit that make their live performances into experiences not to be missed.
The brothers, along with Bill Bateman on drums and John Bazz on bass, grew up in Downey California, in the shadow of Disneyland. Their musical education involved hanging out with musicians like Lee Allen, Marcus Johnson, and T-Bone Walker, all of whom tipped the band to the ways of blues and R&B. Ironically, by the time they were ready to work in Los Angeles clubs, the punk rock explosion was in full swing, and they found an audience for their rough-and-ready sound among the punks, particularly fans of X with whom they frequently shared the bill. American Music (1980) was a collection of roots covers and like-minded originals. Followed by The Blasters (1981, Slash), the band had added veteran pianist Gene Taylor, baritone saxophonist Steve Berlin and mentor Allen on tenor sax. Amazingly, the album reached number 36 on the charts. In 1982, they recorded the live EP, Over There for Slash, followed by 1983's Non-Fiction. Less focused on rockabilly revivalism, Dave Alvin had become the band's chief cook and songwriter. Berlin had since left the fold to join Los Lobos. Hard Line followed in 1985. The band called it a day after that, though several years later Phil Alvin reformed the group as a live act without Dave. The current version of the Blasters is a phenomenal live band, featuring all original members except for Dave.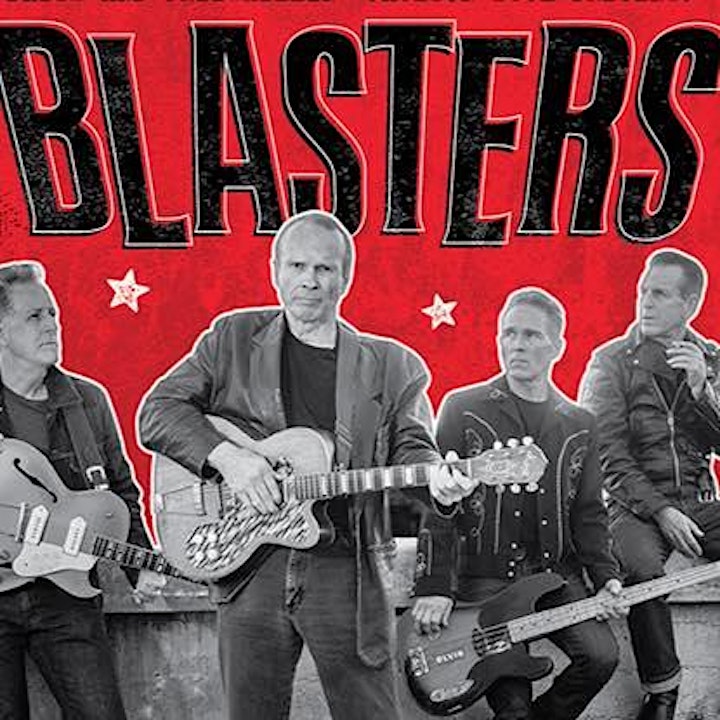 JESSE DAYTON
American guitarist and singer.
Recorded w/ Waylon, Ray Price, Cash, Willie, Johnny Bush, Supersuckers, Road Kings, Tenderloin,Eddie Spaghetti,(new JD produced Eddie Spaghetti record out in 2013 that I played all the guitars on), Presidents of the USA, Rob Zombie, Kinky Friedman, Glen Campbell & many others...released 5 solo records, 2 soundtracks, (Devils Rejects, Halloween 2), & have licensed over 48 original songs to TV & Film, (the latest being True Blood, Sons of Anarchy, Justified), have cult following thru out the globe...just optioned 1st screenplay & directed my 1st feature horror film starring Malcolm McDowell, Sid Haig, John Doe, Lew Temple, Corey Feldman, Tom Araya from Slayer & many more that will be out this year called "Zombex".
WILDCAT ROSE
Four piece country band from Seattle, WA. Blending dark western with a punch of rock n roll grit.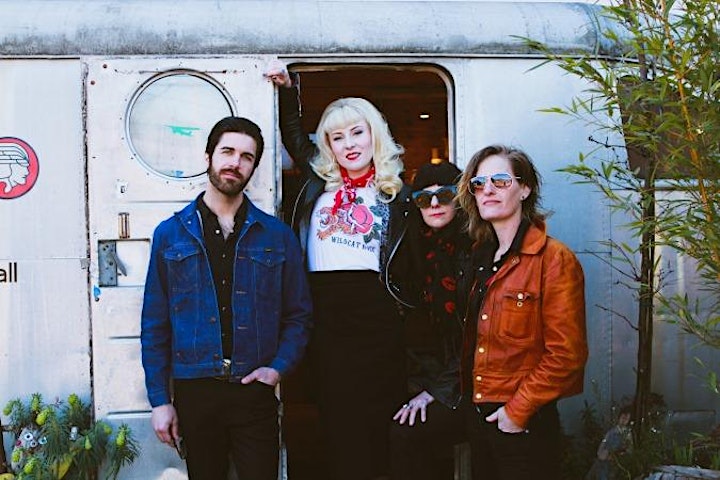 Venue Information:
Tractor Tavern
5213 Ballard Ave NW
Seattle, WA, 98107