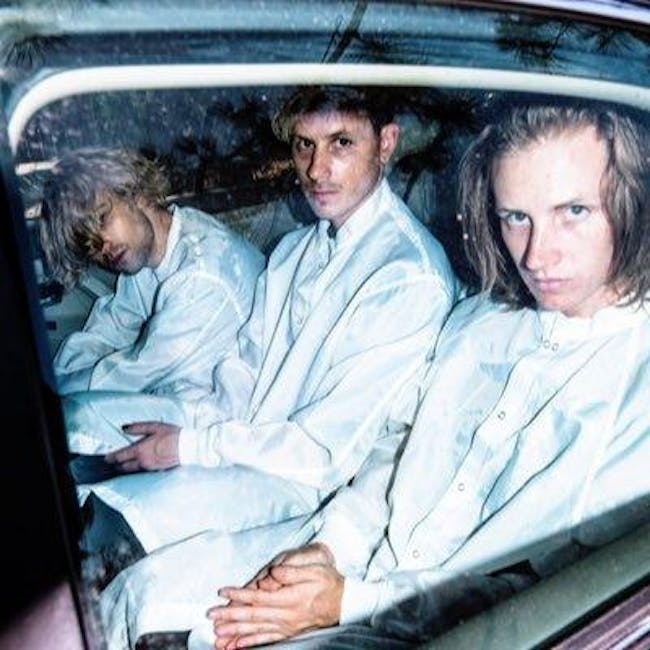 Tennis System and Slow Crush at The Funhouse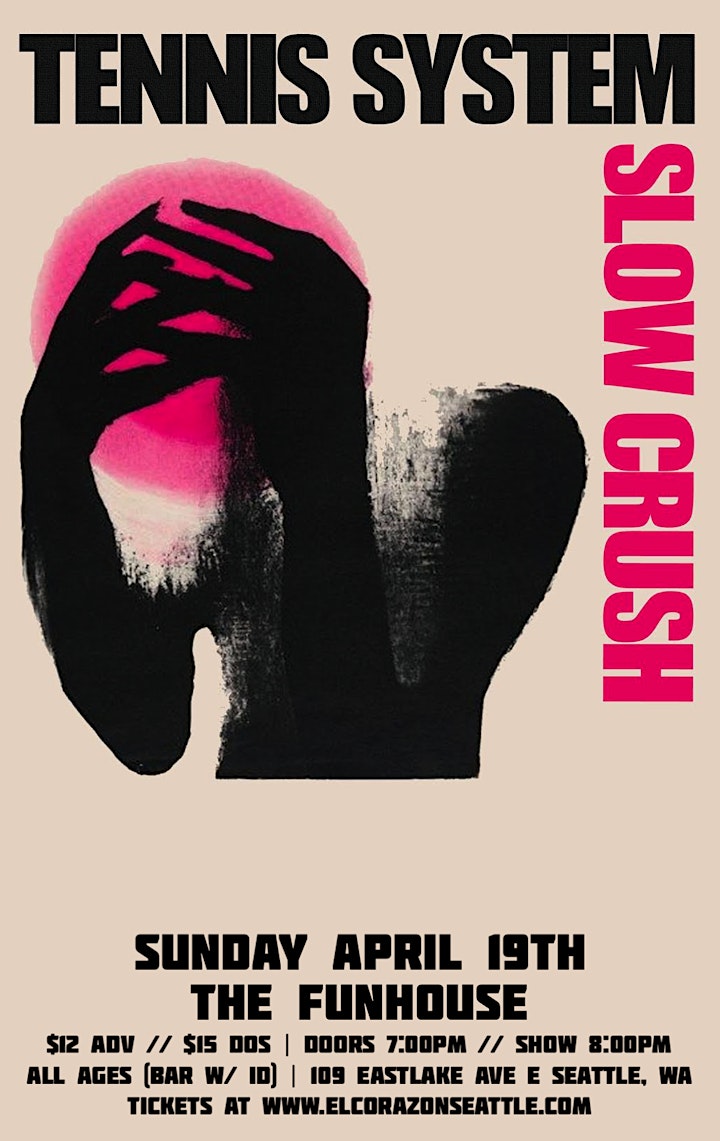 TENNIS SYSTEM
Loud but dreamy indie act Tennis System developed a noise-pop sound thick with hazy guitars borrowed from luminaries like Sonic Youth and My Bloody Valentine, but also a streetwise songwriting edge attributable to the tough environments that gave birth to the legendary D.C. hardcore scene. Frequent line-up changes and a relocation from D.C. to Los Angeles tempered that punk edge somewhat, but songwriter/guitarist/vocalist Matty Taylor pushed the band forward sonically, growing more explosive as lyrical themes became more self -aware on the band's 2019 album Lovesick.
Part Time Punks Session Tennis System began as a four-piece band in the Washington, D.C. area around 2008. The group was originally made up of guitarist/songwriter Matty Taylor, bassist Clinton Cole, second guitarist Brad Fullilove, and drummer Misha Bullock. The group opened for touring bands such as Ty Segal and Pains of Being Pure at Heart and recorded 2010's The Future of Our History before Fullilove and Cole moved on later that year. At an impasse and ready to make a full album of the songs they'd been developing with their former bandmates, Taylor and Bullock relocated to Los Angeles, where they met guitarist Christopher Norman and bassist Marcus Russell Price. In a new city with a new energy from their new lineup, Tennis System self-released Teenagers in late 2011 and did some touring, gaining a following through festival appearances and the occasional online single. In 2013, the group worked with L.A. tastemakers Papercup Music the release of a five-song EP entitled Part Time Punks Session, which included raw re-recordings of some of the band's earlier material. They signed up with Papercup Music for their second album, 2014's Technicolour Blind. Tennis System shifted their lineup again after the album, paring down to a trio when Taylor was joined by Sam Glassberg on bass and Garren Orr on drums. They played around Los Angeles and continued working on new material, reaching a new level in 2018 when they began working with Graveface Records, the label run by Black Moth Super Rainbow's Ryan Graveface. The label released Tennis System's 2018 EP P A I N and the next year followed up with Lovesick, the third and heaviest album from the band yet.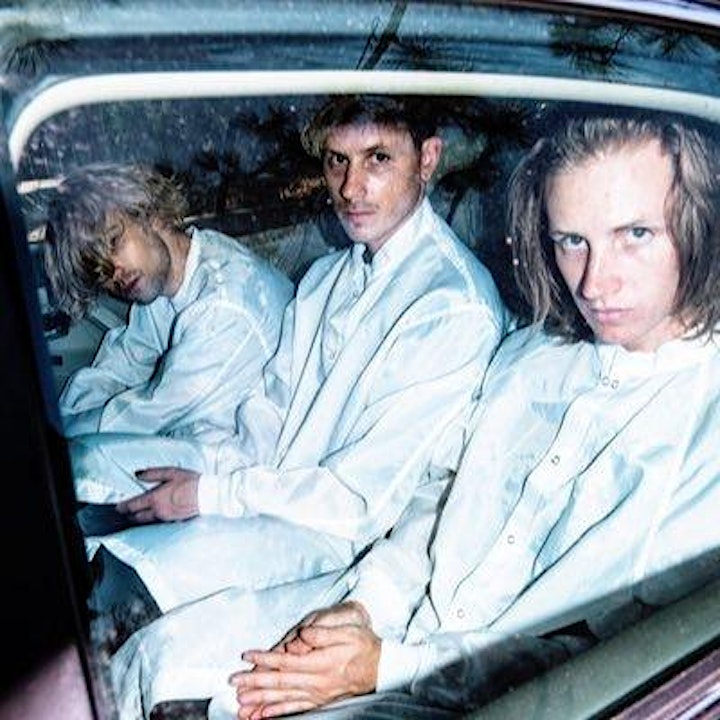 SLOW CRUSH
A compelling abrasive shoegaze band, dealing with the aesthetics of contrasting sounds.
Heavy like a gloomy dream yet soothingly vibrant.
The vulnerable soft floating voice of Manchester's Isa Holliday underneath layers of grungy shoegaze soaked noisepop, seeking shelter from a f'ed up world.
Slow Crush are bridging boundaries with their own distinct sound between Shoegaze, Postrock, indierock, Heavypop, Nugaze, Postpunk, Grunge.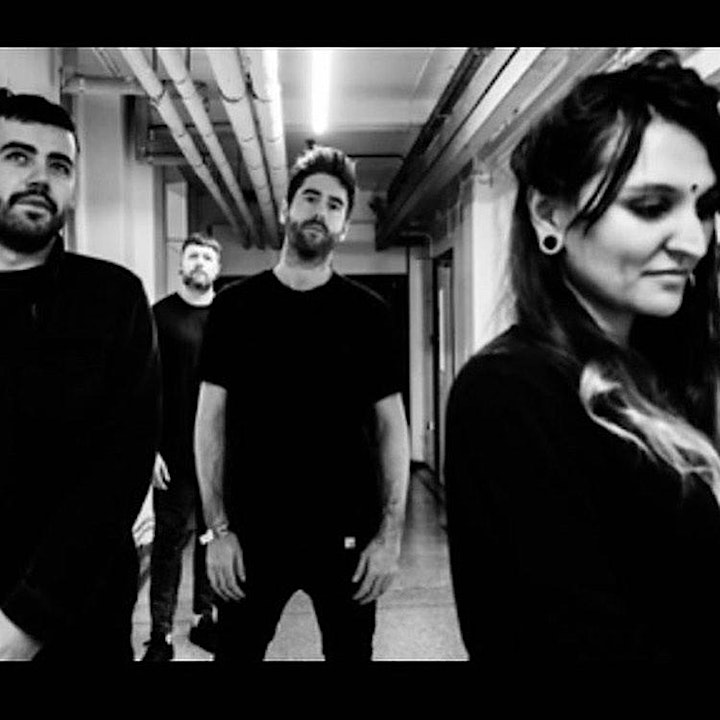 Venue Information:
Funhouse
109 Eastlake Ave E
Seattle, WA, 98109