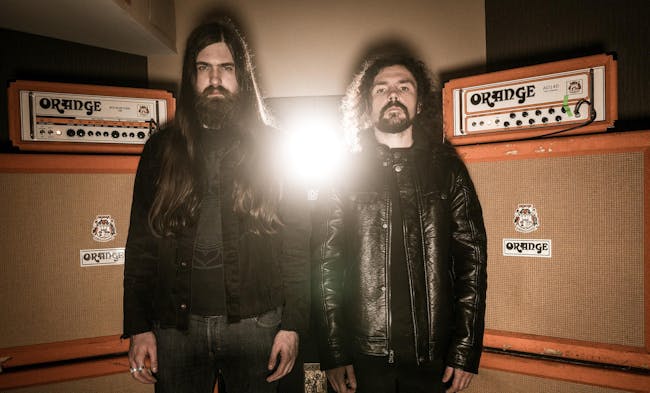 Telekinetic Yeti
SixTwoSeven , SwampheavY, Sorcia , Ape Machine
Funhouse
Telekinetic Yeti at The Funhouse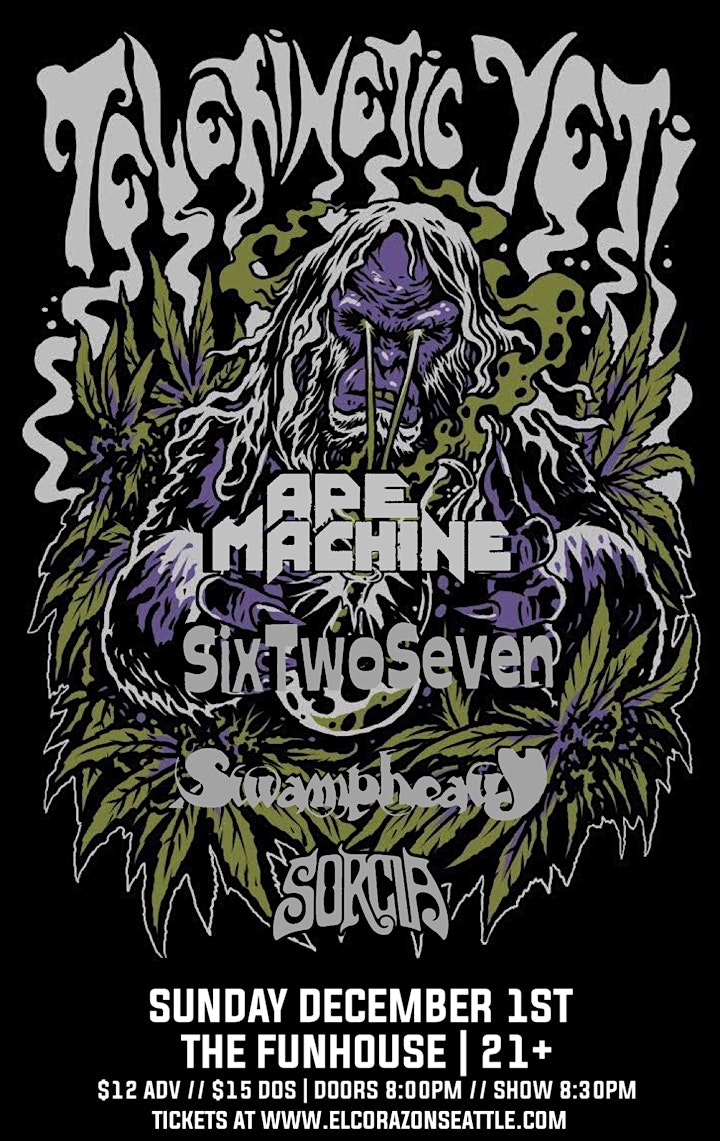 TELEKINETIC YETI
Telekinetic Yeti is a two piece Stoner Doom band from Iowa.
APE MACHINE
The name APE MACHINE is a nod to the days of reel-to-reel magnetic tape audio recording; a fitting moniker for the heavy-hitting quartet as the band plays through vintage tube amplifiers and lays down its songs using exclusively throwback quality studio equipment. With a heady mix of animal aggression and technical precision, APE MACHINE's music carries an organic depth and warmth rarely heard since the time of rock's glorious early years (or your Dad's bad ass record collection) infused with an exceptional modern sensibility. When the mystical lyrics of vocalist Caleb Heinze lock in with the band's stone-cold groove, APE MACHINE demonstrates an earth-shaking ability to rock. A true four-piece, the group has been called "a rock and roll band with a finger on the pulse of the 70's and their asses firmly in the present" and "real heavy-psych for the iPhone generation" that delivers "true guts and glory rock and roll."
Blending equal parts Rock n' Roll, Blues, Stoner Rock and Psychedelia, Ape Machine is out to melt faces and pound the apathy out of otherwise jaded listeners with a wall of heavy rock n' roll tones unheard since the days of bell bottoms, long hair and blaring tube amplifiers.
Ape Machine's mission is to combine intense melody, cutting riffs and blistering live improvisation. Where many bands rely on meticulously rehearsed, just-like-the-record-parts, Ape Machine provides a live experience that is as unique as each evening it shares with an audience.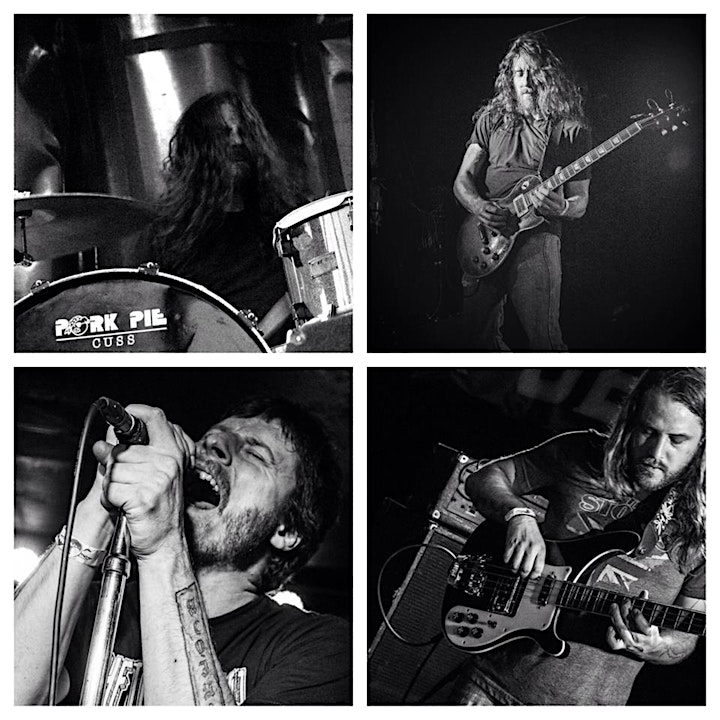 SIXTWOSEVEN
SixTwoSeven officially formed in 2016 after "illfunk" Greg Bilderback, had been pushing the Self-Produced Demo "Allow me for a moment...if you will...to be Frank" on the web for several years. The demo, featuring 7 songs recorded and played entirely by Bilderback (Greg) himself, began gaining moderate notoriety online, and that prompted him to put together a live show line up featuring "MK Ultra" Mike Knapp on Bass. By March 2016 the band was playing as a 3 piece and performing live shows all over Seattle. Shortly thereafter a decision was made to add "J Danger" to the line-up for the recording, and impending West Coast tour.
A few short weeks later, while in the studio recording "Some Other's Day" with Nirvana Producer Jack Endino at Soundhouse Studios in Seattle (also known for his work with Mudhoney, and Soundgarden), another Bilderback was brought in Matt "the Machine" Bilderback. Initially thought just to provide support for backing vocal tracks on the CD, the band and Endino fell in love with Matt's harmonic contributions, and shortly there after a Nord Stage Keyboard Sponsorship was awarded to the Machine so that he could join the band on stage, but eventually taking over for Dave "DC" Cook as the full time drummer (April 2017). That album "Some Other's Day" was mastered by Grammy Award Nominee Joe Lambert (The Revenant) and was released in August 2016.
The band has subsequently toured the West Coast 3 times with stops in Seattle, Tacoma, Olympia, Portland, San Jose, Los Angeles and Hollywood (twice at the Whiskey A Go Go with punk rock legends Agent Orange). As they wrap up the finishing touches on their Sophomore release "Already Gone / Dead on the Table" they released the single "Heaven Knows" backed with the throttling B Side of "Runnin' with the Big Kids" May 25th 2018. The release of "Already Gone / Dead on the Table" came in September 2018 and debuted inside the top 500 on the College Radio Charts.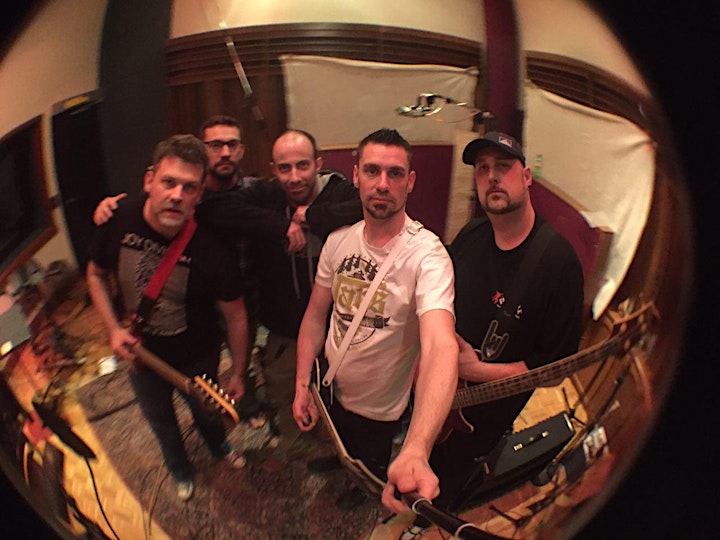 SWAMPHEAVY
Not doom. Not stoner. Not psych. We don't want you to just hear us. We want you to feel us. It's a beautiful burden on your mind. Close your eyes. Let the heavy wash over you. This is a journey through sound and force. Hear it. Feel it. Heavy.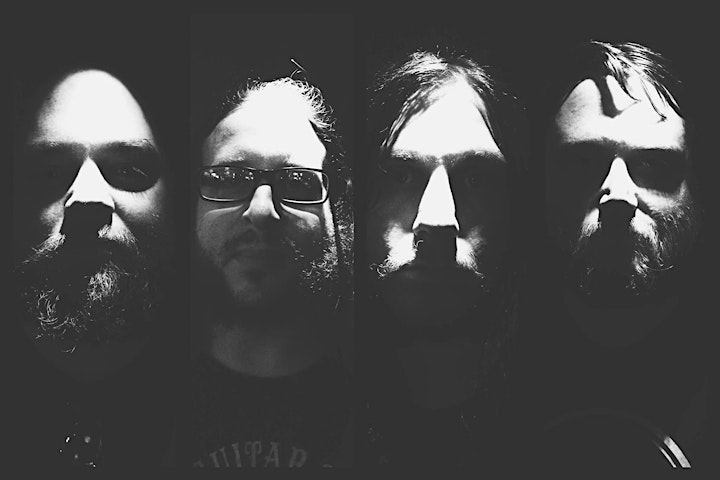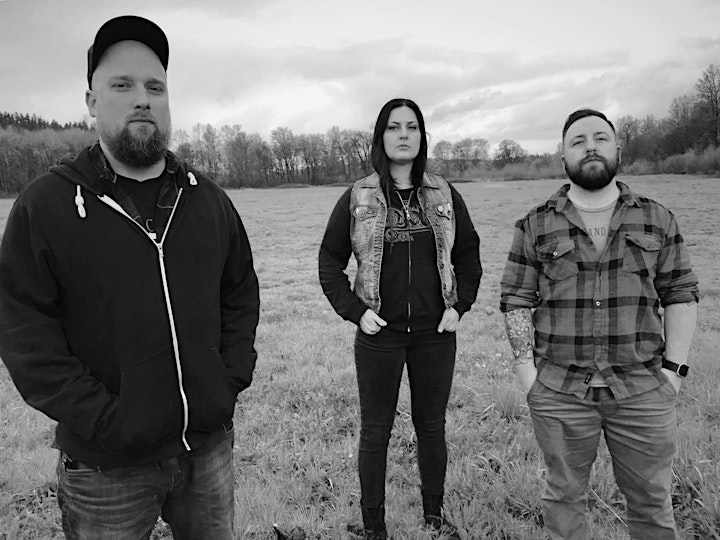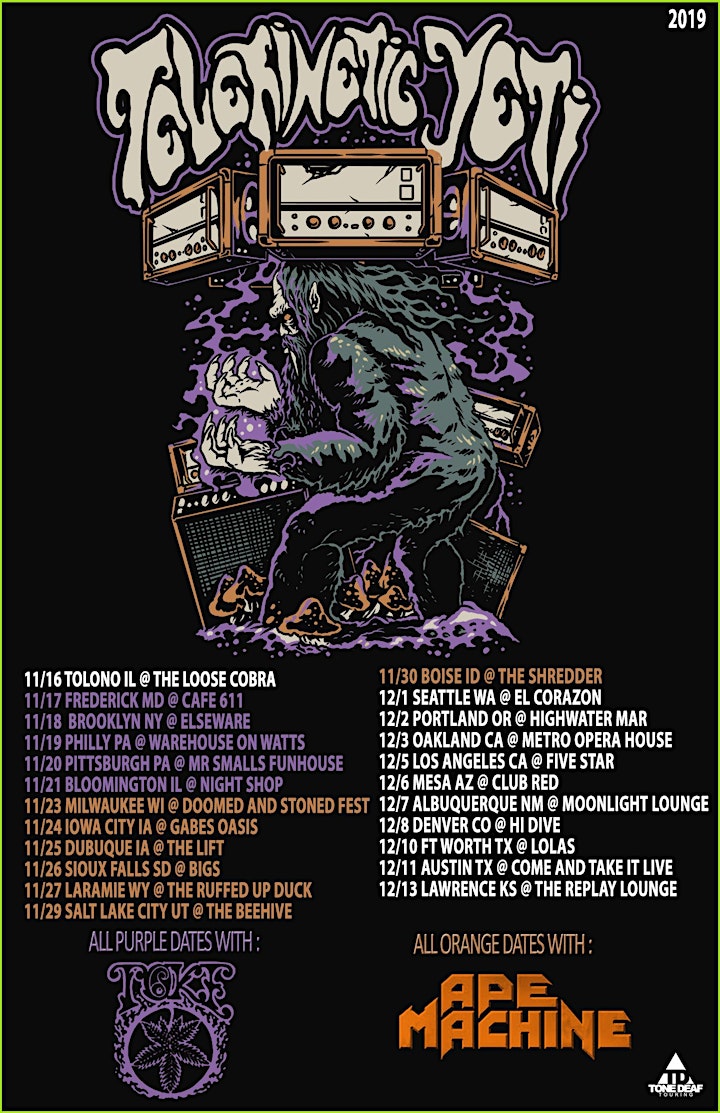 Venue Information:
Funhouse
109 Eastlake Ave E
Seattle, WA, 98109