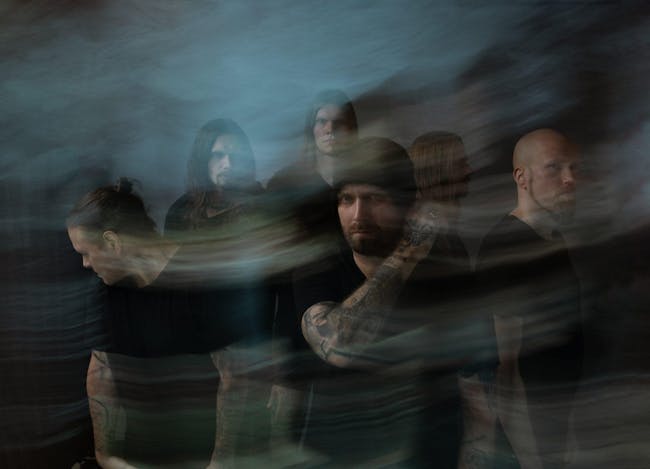 KISW (99.9 FM) Metal Shop & El Corazon Present:
Swallow The Sun
Infected Rain, Black Sun Moon, Idolatrous
El Corazon
Swallow The Sun at El Corazon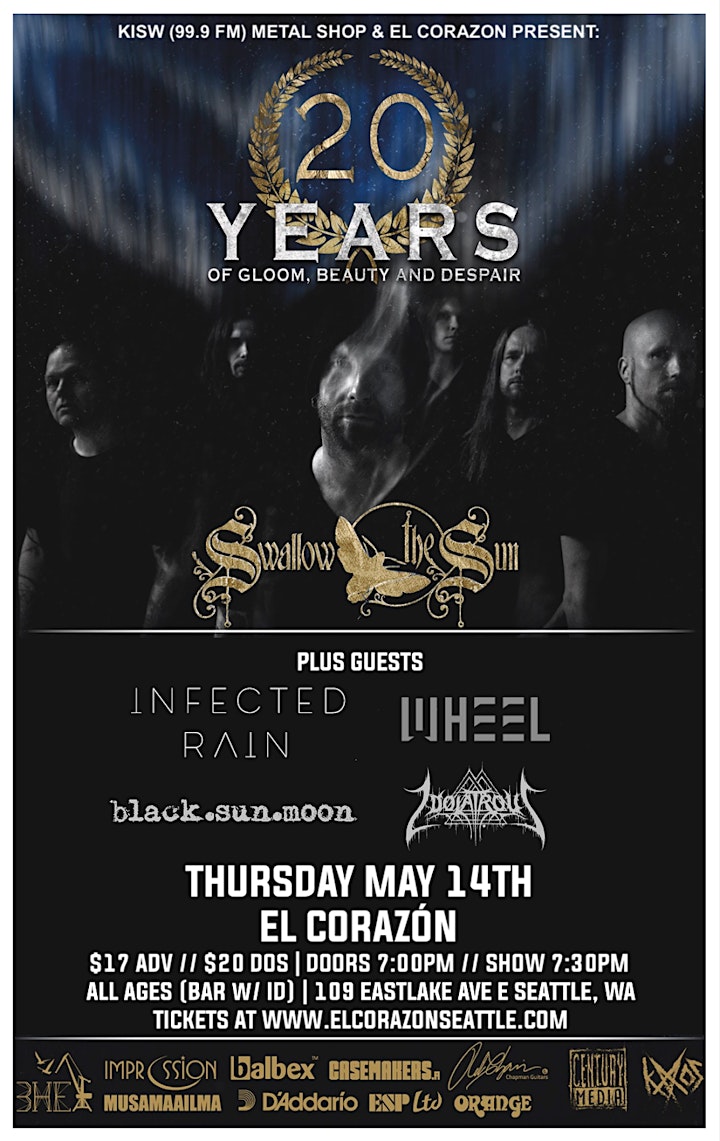 SWALLOW THE SUN
When Juha Raivio and Pasi Pasanen formed Swallow the Sun in the quaint city of Jyväskylä before the turn of the millenium, the duo's ambition was no wider than writing a few tunes in the vein of their heroes, My Dying Bride. Between 2000 and 2003, Swallow the Sun honed their doom-inspired songwriting skills and welcomed, with dark menace, gradations of death, black, and funeral doom—a Finnish pastime, actually—to round out the sonic scope. Like their chief influence, by the time the ultra-limited demo Out of This Gloomy Light hit label desks in 2003, Swallow the Sun defied easy categorization.
"All I wanted is a channel to put these demons [to rest] and make a music that matters," ponders primary songwriter Raivio from his woodland home. "Who cares if its doom or if it's pop? As long as its 100% from the heart, then the goal is reached."
Clearly, Swallow the Sun was, in sound and sight, unequivocally from the darkest of hearts. After signing to small Finnish independent Firebox Records, Swallow the Sun rapidly became an underground sensation. The group's debut album, The Morning Never Came, was a haunting reminder doom-death had legs after the Peaceville Three (Paradise Lost, My Dying Bride, Anathema) had largely moved on. Fans, sensing greatness in Swallow the Sun, couldn't get enough of the epic opener "Through Her Silvery Body", the insanely dark "Out of This Gloomy Light", and the Lovecraftian closing title track. By winter 2003, The Morning Never Came earned Top 10 placement in lists all over metaldom, while long-standing publications like Kerrang! honored the debut as "one of doom metal's finest moments to date".
"We had no expectations at the time," singer Mikko Kotamäki admits. "We were just a bunch of young blokes doing what we wanted. So, in that sense nothing's changed, except we're not so young anymore. Of course, it made us hungrier and now we are here with a triple album. More passionate than ever."
From The Morning Never Came through 2012's universally lauded Emerald Forest and the Blackbird, Swallow the Sun's ascendancy has been like no other. The group's sophomore album, Ghosts of Loss, placed within the Top 10 in Finland's Top 40 chart, sandwiched with woe between System of a Down and Gwen Stefani. The same year, Swallow the Sun was nominated by the Finnish Metal Awards for "best cover art" and "best band". Chart success continued unabated. With Hope—the group's first for Spinefarm Records—Swallow the Sun burned up the Finnish charts, landing in the Top 3. But that wasn't enough. When the Plague of Butterflies EP landed in September 2008, the 35-minute epic splashed at Number 1, cementing the group as serious contenders to Nightwish, Children of Bodom, and Amorphis. Follow-up full-length, New Moon, also placed easily in the Top 10 when it marched glumly into stores in 2009. Some three years later, Emerald Forest and the Blackbird also hit the upper echelons of chartdom, morosely peaking at Number 2. There was no stopping golden hand of Swallow the Sun's doom. Even in the U.S., where the group has had marginal label support, they completed successful tours with Soilwork, Katatonia, Insomnium, and Kreator.
"During 2007-2012 we toured so much from our own pockets, it's a miracle we're alive," says Kotamäki. "Some of us even have stable relationships, places to crash after all those years on the road. And now it's time to do it again after a few quiet godforsaken years. I guess we're still willing to risk it all."
Swallow the Sun might not be labeled as risk takers, but they are. First of all, doom-death isn't exactly a lucrative genre. Even My Dying Bride had to re-prioritize the band years ago to make ends meet. Second of all, Swallow the Sun touring the world—particularly the U.S., where costs are exorbitant—with limited label backing is no mean feat either. Third of all and perhaps most significant, Swallow the Sun have announced the follow-up to Emerald Forest and the Blackbird as a triple full-length titled, Songs from the North I, II & III. The group's sixth full-length isn't a compilation, an anthology, a live overview, or a boxed set. Songs from the North I, II & III is a legitimate triple album. With it, they join The Smashing Pumpkins, George Harrison, Tom Waits, among few others as artists willing to risk it all with a single release spanning three long-players. Whatever game Swallow the Sun are playing with their music and personal sanity, it's paying off.
"It sure is pretty much full-on madness to do a triple album these days," grins Raivio. "When bands want to release only one or two songs online because people would not have enough patience or time to listen full albums anymore. What bullshit. I think many bands are not respecting their fans at all to think that way. Or, they are just lazy bastards. I'm all about albums being whole experiences. Something you need to live through to be able really understand the depths and meaning of music and lyrics. Who would want to read a book just from the middle, or just watch the end of the movie? Music is holy, albums are holy. But it's a triple album and all the albums make one big picture. One long journey through the light and dark. It is not a concept album that would have continuing story, but all the albums are connected to each other."
Make no mistake, Songs from the North I, II & III features a complete Swallow the Sun experience. One album continues in the vein of Emerald Forest and the Blackbird and the albums before it. Meaning, it'll be jaw-dropping, first-rate doom-death. Another album is an acoustic foray representing the group's ability to unplug and enchant in the darkness. The final part of Songs from the North I, II & III is the most extreme, a complete ride into Swallow the Sun's most horrific abyss. In the same vein as countrymen Thergothon, Unholy, and Skepticism, the third part is finely-crafted, conscience-crushing funeral doom.
"We have always been known for these words: gloom, beauty, and despair," Raivio says. "That really says it all. As you get older and older, the wounds will just get deeper and deeper. The hell of living will take you into the depths you would never believe you have to travel in this lifetime, but at the same time you learn to respect the beauty more and more. All these things evolve. Like the music as the years pass. But I would give it away in a heartbeat if it would end these journeys in the dark. But it sure is good for the soul and heart of the music. No great art comes without great pain. Sad but so true."
Songs from the North I, II & III is Swallow the Sun's first for new label Century Media. Chuffed as Finland is cold in the winter, the Finns' move from Spinefarm to Century Media was smart. In their new label, they'll have a team dedicated to making sure Swallow the Sun's black-hearted music is heard far and wide. Mostly written by Raivio following the Emerald Forest and the Blackbird tour cycle, Songs from the North I, II & III is an album that has taken time to perfect. Actually, that's not entirely true.
"To be honest, we could have released this album over a year ago already," reveals Raivio. "I think 90% of the music was written almost two years ago, but we had huge problems with our ex-record label and we could not enter the studio and go ahead. But now we are in the wonderful hands of Century Media. Nothing is holding us back now."
Indeed, Swallow the Sun's chains have broken. Even a drummer switch from Kai Hahto to newcomer Juuso Raatikainen won't impede on the Finns' venture. Whereas other doom-death metallers have made waves with violins, female vocals, and orchestras, Swallow the Sun are making their mark indelible with Songs from the North I, II & III.
"It's such a massive album," Kotamäki says. "Definitely not the easiest piece to swallow. I hope people will appreciate the amount of work we put into it after hearing it. It's real music with real thoughts behind it. From uplifting to depressing and everything between. Like human life. No disposable shit."
In a world crass, judgmental, and myopic, Songs from the North I, II & III will expand minds, release souls, and cleanse hearts. Let's fall into the all-encompassing dark of Swallow the Sun together.
Swallow the Sun are: Juha Raivio (guitars), Matti Honkonen (bass), Markus Jämsen (guitars), Aleksi Munter (keyboards), Mikko Kotamäki (vocals), and Juuso Raatikainen (drums).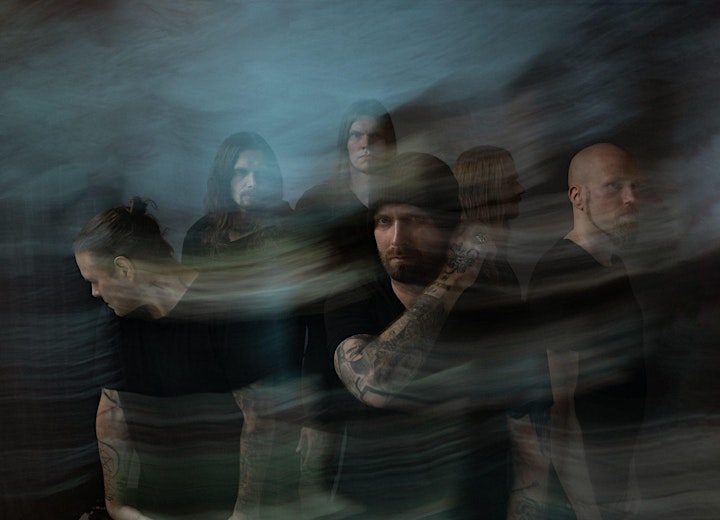 INFECTED RAIN
Are you infected yet?
Infected Rain are far from the overly manufactured metal many of us have grown accustomed to.
Their style is an energetic blend of some of the best modern metal styles.
A combination of female screaming, hard riffs and samples created the individual style of Infected Rain. The band was formed in 2008 and made their first appearance on stage on August 3, 2008, performing in a concert dedicated to Slayer. At the end of the same month Infected Rain recorded their first demo CD, which consisted of three songs: With Me, Parasite and No Idols. Over the next 2 years the band appeared in several concerts in Moldova, Romania and the Ukraine. Infected Rain took 1st place at the Big Up! Urban Fest in 2009 and continued the stream of its successful performances at the Forest Kap in 2010 and 2011. In summer of 2009 the band released their EP, which included six songs: Judgmental Trap, Panika, No More, Escape, Go Away and Homeless. Their first music video was for the song Judgmental Trap and was shot in winter of the following year. November 25, 2011 was marked by the release of the band's first album, entitled Asylum. After that the band went on a tour in Romania to support the album. In January 2012 the band released its second music video for the song At the Bottom of the Bottle and shortly after that performed at the Metal Special Fest as a headliner. In June, the band played at OST fest 2012 in Bucharest on the same stage with Dimmu Borgir and Motley Crue.
Shortly after that they released a new music video for the song Me Against You, collaborating with Moldova Extreme Moto Cross. Then on March 8th, a music video for the single Stop Waiting came out. In the autumn of 2013 the band toured Romania, Russia, Ukraine and Bulgaria as their first big tour. May 15th of 2014 the band released the second album called "Embrace Eternity". Later, in September and October was their big European tour in which they visited 12 countries. January of 2015 was marked with the release of 2 more music videos for the album "Embrace Eternity". At the same time the band never stopped concurring new countries and headlining big festivals in Europe. 2016 started with the release of their new music video for the single Serendipity that gave a start to a new, heavier era for Infected Rain. Serendipity, Mold and Orphan soul music videos were released in 2017 and are part of the third album called "86" that was released on April 20th 2017. The next year was dedicated to touring and composing of new music. 2018 was a beautiful and intense year for IR. A year of exposure and interesting work and collaboration proposals. In fact 2019 started right away with big announcements. Announcements of upcoming tours around the world and new music. After being independent for 10 years the band signed a record deal with The Austrian label Napalm records on February 13th and announced it on the Valentine's day with the big release of the new music video for the song Passerby. Passerby is the first single from the upcoming album called Endorphin that is going to see the light in 2019.
The band consists of five members: two guitars, female vocal, bass and drums, the combination of all members music preferences always leaves room for development and creation of a new style.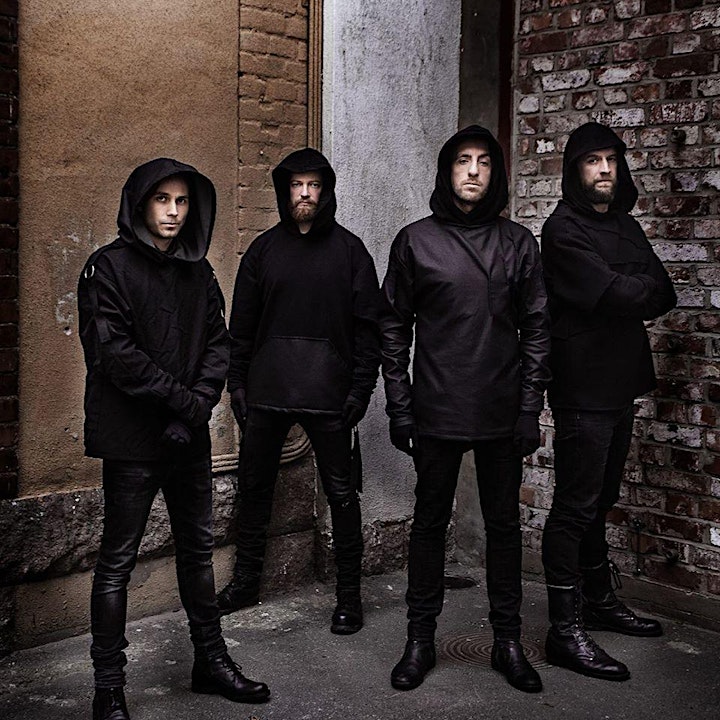 BLACK SUN MOON
Progressive rock/metal from Seattle, WA. Debut EP "Fairweather" out April 6th, 2018.
Derived from the drizzle and gloom of Seattle, Washington. We are Black Sun Moon.Originally, Black Sun Moon was created in the basement of an old house with Cody and Eric sitting in front of their computer, tabbing out guitar and programming drums. Taking influence from our favorite groups such as; Karnivool, Dead Letter Circus, Thrice, Soundgarden, Opeth, Between The Buried And Me, ect. Many a case of delicious beer/band juice was slain in the efforts of finding our sound. We even slept on the kitchen counter for absolutely no reason. That, my friends, is dedication. After some time and many genres ventured, we arrived. The name Black Sun Moon was the title for a song written for the project. A few head nods later, it was agreed that we would now be known as such. With countless hours tinkering away in our rehearsal space, we were on to something. Something very special. One fine evening as if a gift from the heavens themselves, we heard an angelic knock on our studio door. There in the doorway, stood our lovely bassist, Craig. (Not really, we found each other on a Facebook forum) Recently transplanted from Pheonix, AZ. Craig brought to the table much musical experience and talent. Thus, Black Sun Moon was whole. With all our our stars aligned and the wind at our backs, we set sail on the music scene. Ready to share the stage with many amazing artists and share ourselves with all our wonderful fans!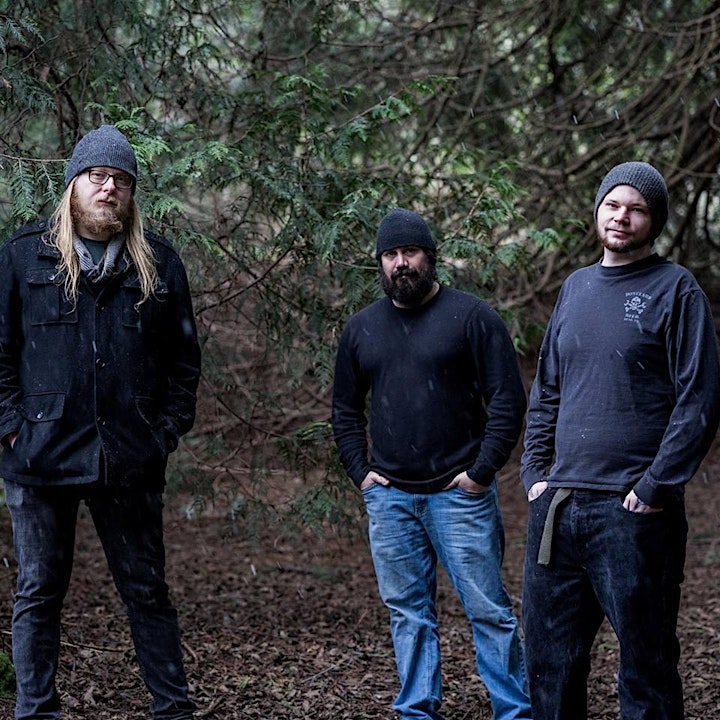 IDOLATROUS
Battle-influenced aggressive melodic death-metalers, IDOLATROUS, were conjured under the grey skies of the Pacific Northwest; forging sorrow and anger together to unleash harshly beautiful harmonies and devastating brutality that strikes like thunder.
Take a closer look into the heart of IDOLATROUS, and you'll find yourself confronted by 1000 enemies accompanied by five key elements that fuse a sullen sound into a precise solidarity.
Founder, Michael Priest is the base of IDOLATROUS, bringing a unique mix of sorrow, anger, strength and loss; crafting music and lyrics together into a vigorous cacophony. Teaming up with Priest is Grady Pursel of EQuiVocal Studio to sound engineer the upcoming debut album, while bringing the alluring mixture to life in a way that will make every note resound with purpose. Moreover, Pursel adds a thunderously rare and rather unexpected slap style to the low register of the record.
Next in rank, we have Eric "Red" Scherzinger. With menacing howls and bloody hands, the chilling battle cries echo that of the most durable battalion. Setting the momentum of the cavalry with ruthless blasts and hard-hitting attack, Alex Enquist embodies an entire drum corps in every stroke. Completing the regiment, rhythm guitarist Davey Antmann brings precision and utilitarian artillery to the frontline with hard tremolo picking and sustaining ambiance.
Revenge, war, betrayal, sacrifice, sorrow and strength are the roots that bind this faction of seers. Imagined Norse atmospheres set the backdrop to this modern exposition of technical and melodic storytelling. IDOLATROUS weave tapestries of strife, and deliver harbingers of woeful bloodshed at the feet of false idols.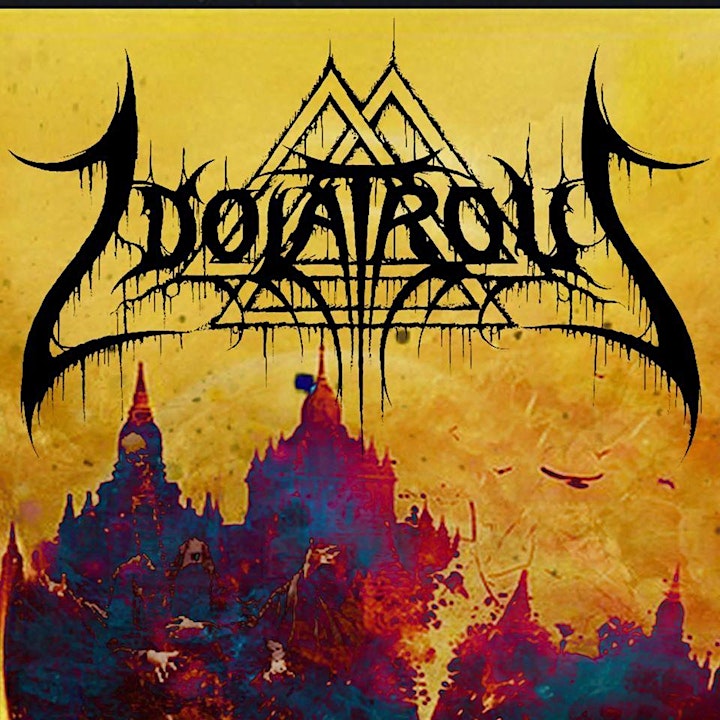 Venue Information:
El Corazon
109 Eastlake Ave East
Seattle, WA, 98109