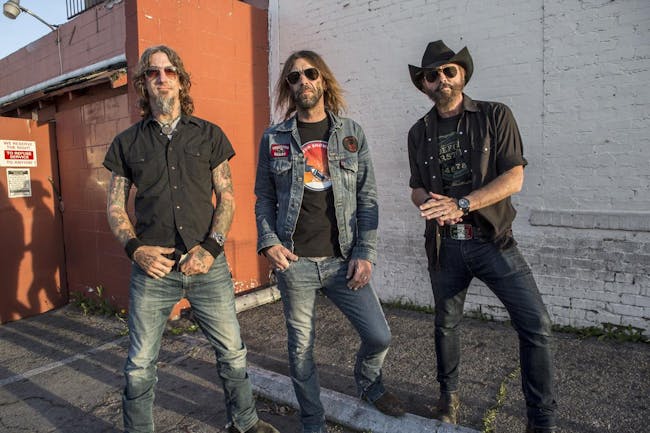 Supersuckers, Scott H. Biram plus Guests at El Corazon
SUPERSUCKERS
You've heard our name, you've seen our records, our t-shirts and our stickers. We're probably the favorite band of someone you know and yet maybe we're still a mystery to you. Well my friend, that's okay, you're at the right place to get to know the greatest rock-n-roll band in the world, The Supersuckers.
And the next time you see the 'Supersuckers' name, whether it's in the record store, online somewhere, or on the marquee at your local rock club, know that there's some quality, honest, ass-kicking, hard working individuals behind it all trying to make your life a little better through the "Evil Powers Of Rock-n-Roll" (and the occasional detour into the country music, of course) and we'd love nothing better than to have you there with us as! Just remember to wear clean underwear, because we're gonna rock your pants right off of you.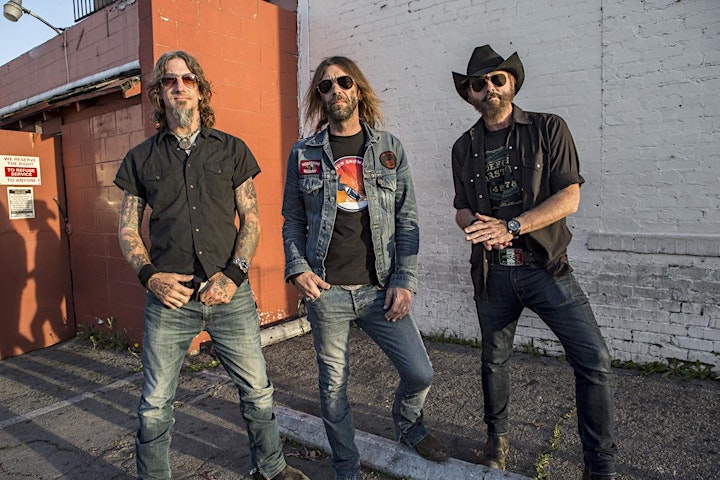 SCOTT H. BIRAM
Rock 'n' Roll ain't pretty and neither is Scott H. Biram. The self proclaimed 'Dirty Old One Man Band' successfully, and sometimes violently, lashes together blues, hillbilly and country precariously to raucous punk and godless metal.
Biram ain't no candy-ass singer/songwriter either, sweetly strumming songs about girls with big eyes and dusty highways. His singing, yodeling, growling, leering and brash preachin' and hollerin' is accompanied by sloppy riffs and licks from his '59 Gibson guitar and pounding backbeat brought forth by his amplified left foot. The remainder of this one-man band consists of an unwieldy combination of beat-up amplifiers and old microphones strung together by a tangled mess of guitar cables.
Years of non-stop touring have honed his assault to a fine edge; his wide-eyed throw downs in the First Church of Ultimate Fanaticism routinely lead giddy followers to a fiery baptism.
Scott H. Biram won't die. On May 11th, 2003, one month after being hit head-on by an 18-wheeler at 75 MPH, he took the stage at The Continental Club in Austin, TX in a wheel chair – I.V. still dangling from his arm. With 2 broken legs, a broken foot, a broken arm and 1 foot less of his lower intestine, Biram unleashed his trademark musical wrath.
When Scott H. Biram took the stage at his 2004 SXSW festival showcase right after Kris Kristofferson he was quoted as growling "They said that was a hard act to follow….I'm a hard act to follow motherfuckers!!" The stunned crowd looked on.
"Scott's self described 'dirty old one-man band' had a captivating immediacy that big rock shows rarely reach. On stage Scott is a man possessed, spitting and snarling like a Mississippi juke-joint shouter on a moonshine bender." – Eben Sterling, Thrasher
"He has a true stage presence that could be fairly compared to that of Clint Eastwood on film. The dude's more dude than most other dudes you will ever meet." – Austin Columnist
"An impassioned multi-instrumentalist unleashing a brutal cacophany with the fury of someone whose check from the Devil finally cleared. Half dirty blues, half underground punk, half honky-tonk, half revival meeting…oh shut up about the math. You'll see the light." – Dayna Papaleo, Rochester City News
"His barbarous exorcism of Depression-era blues—with a bedrock of frantic flatpicking, foot stomps into a floor mike, and gutteral growls through a distortion mike—has made Biram a rising star in Austin." – Brian T. Atkinson, No Depression
"Biram is the kind of guy you don't laugh at all the way just in case he really is crazy. We all wanna be entertained, but nobody wants to get stabbed in the head with a screwdriver." – Frank de Blase, Rochester City News
"With a raw immediacy that recalls Hasil Adkins and Bob Log III, Biram specializes in a twisted hybrid of gutbucket, hillbilly and godless metal. He'll praise the virtues of moonshine and titty bars one minute, then tongue-lash city slickers and hippies the next." – John La Briola, Houston Press
Venue Information:
El Corazon
109 Eastlake Ave East

Seattle, WA, 98109