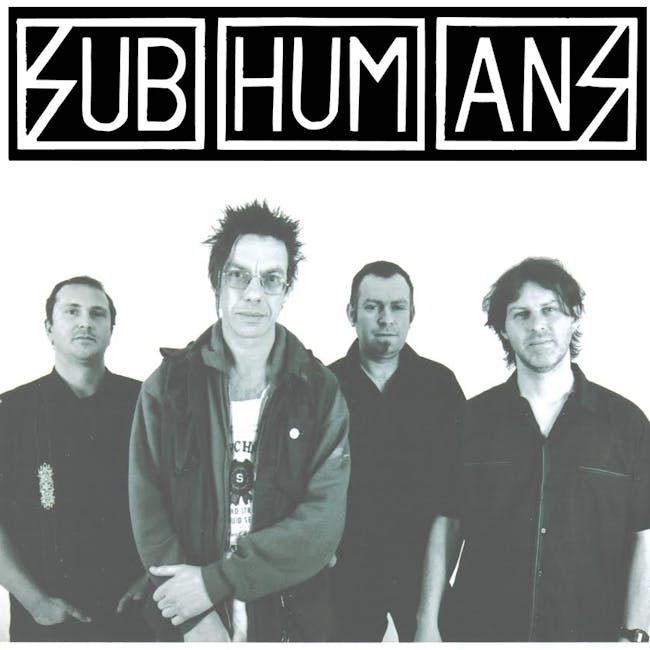 Subhumans
Neighborhood Brats, Bad Breeding, Coffin Break
El Corazon
Subhumans LIVE with Neighborhood Brats, Bad Breeding and Coffin Break at El Corazon - Seattle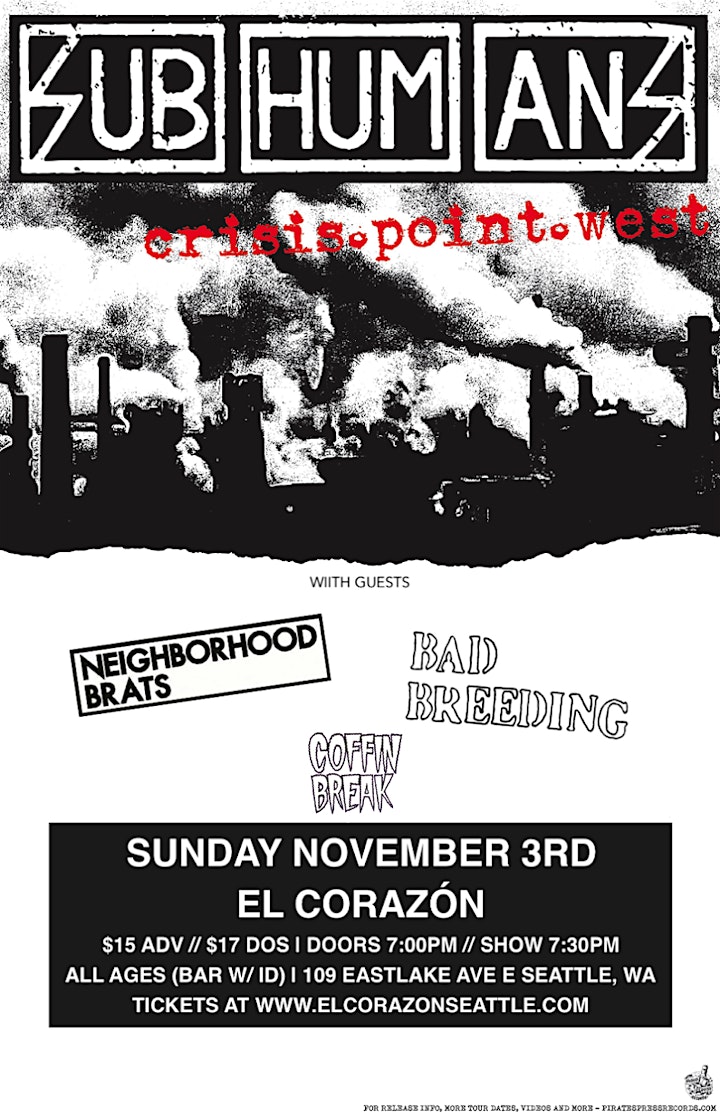 SUBHUMANS
Long-standing punk rock band from the United Kingdom. Formed in 1980, the band broke up in 1986 but then got back together in 1999 for a reunion tour, after which they continued to tour. Members were also active in Citizen Fish and Culture Shock. Originally the band went under the name Subhuman but changed their name to Subhumans within their first year together.
Not to be confused with the early Canadian punk band The Subhumans from Vancouver, British Columbia.
NEIGHBORHOOD BRATS
Neighborhood Brats is a California punk band formed in December 2010 by vocalist Jenny Angelillo, guitarist George Rager, drummer Kirk Podell and bassist Jasmine Watson. Originally based in San Francisco, Rager and Angelillo (the band's principal songwriters) relocated frequently around and between northern and southern California during the band's formative years. As the band began booking tour dates in the US and Europe, replacement members were brought in to keep the band road-ready. 2013 brought the EP Total Dementia (recorded at a facility that had previously been Death Row Records). Publicity, positive reviews and regional touring attracted enough attention to begin touring Europe, which would become a mainstay for the band's road activity. Watson briefly re-appeared for a 2013 European tour following the release of Total Dementia. In 2014, with Dan Graziano on bass and Podell back in the mix, the band recorded their first official LP, Recovery. Production of Recovery was a difficult process; Angelillo was dealing with personal issues and Rager was mid-divorce. Rehearsals were limited to three short sessions prior to tracking, and recording sessions were sandwiched between multiple tours. The Recovery lineup was short-lived; drummer Mike Shelbourn replaced Podell in summer 2014. Shelbourn would remain an intermittent member for several years. The financial reality of punk touring, lack of US booking support, lineup changes and record pressing plant delays proved to be a challenge for Rager, who handled a majority of the band's business. By January 2015, Shelbourn had bowed out of a US tour due to an emergency, and Angelillo had relocated back to the San Francisco Bay Area. In the aftermath, a 6 month hiatus occurred (Rager's initial decision to end the band was short-lived). Neighborhood Brats returned to touring in 2016 with dates in the US, Canada and Europe. In 2017, Angelillo, Rager and Shelbourn began preparing to record what would become the Night Shift 7". In late 2018, the Night Shift session, coupled with a second session, were assembled to form the band's second LP, Claw Marks.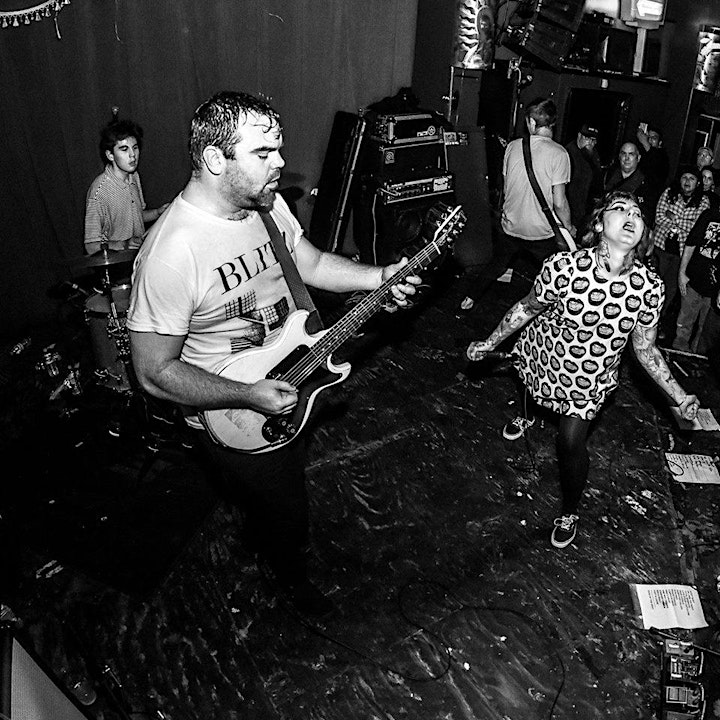 Bad Breeding
Hardcore punk band from Stevenage, Hertfordshire, UK.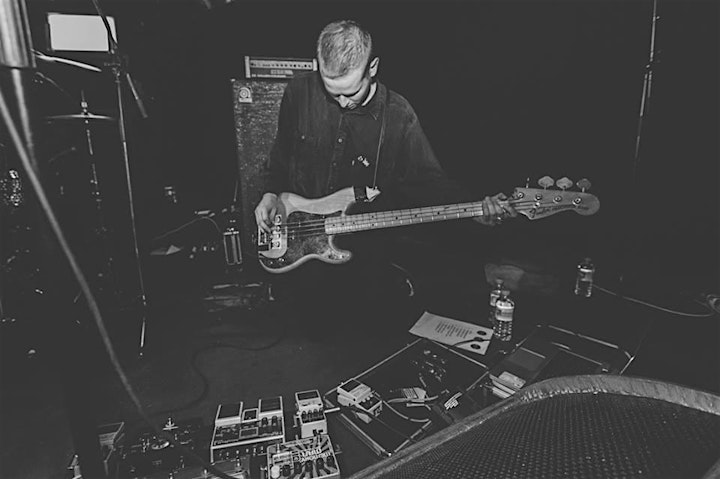 COFFIN BREAK
Coffin Break formed in 1987 in Seattle. They released records for C/Z records and later signed with Epitaph Records.
They toured with the likes of Bad Religion, Gwar, and Victim's Family. They shared the stage with many great bands such as NoFx, Social Distortion, Dagnasty, Nirvana, Sound Garden, Skinyard, Gruntruck, Big Drill Car, HR (of Bad Brains), DOA, Cows, The Didjits, DC3, Sick of It All, Bomb, Primus, No Means No, Poison Idea, Alice Donut, Unsane, Down by Law, The Offspring, Lagwagon, Mudhoney, TAD, Grant Hart, Hard-Ons, The Gits, Hammerobx, L7, The Lunachicks, etc...
--They shied away from the grunge trend of the Northwest, instead drawing their inspiration from punk. C/Z Records ... issuing three of their albums and reissuing their first two albums as a single disc. The band issued their first two albums, Psychosis and Rupture, in 1989, featuring David Brooks on drums, Peter Litwin on guitar and vocals, and Rob Skinner on bass and vocals. The albums did well enough to earn the band a major-label contract, leading to two releases on Epitaph, Crawl in 1991 and Thirteen in 1992. Simultaneously, C/Z Records released a singles and outtakes collection, No Sleep 'Til the Stardust Motel, .... ~ Stacia Proefrock
--Coffin Break was formed in Seattle in the late 1980s, during the time that grunge was beginning to catch on; however, the group eschewed the nascent alternative sound, taking their influences from punk rock.[1] The group released its first two full-length albums and a compilation on C/Z Records. Signing to Epitaph Records, they released two further albums in 1991 and 1992 before disbanding in late 1993. Both bassist Rob Skinner and guitarist Peter Litwin wrote songs for the group, and the group's releases show a marked difference between their songwriting styles. Kurt Cobain mentioned the group as one of his favorite bands ~Review of No Sleep 'Til the Stardust Motel. Allmusic.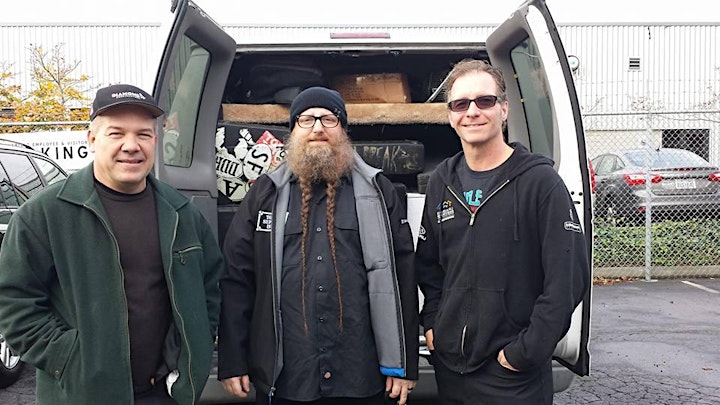 Venue Information:
El Corazon
109 Eastlake Ave East
Seattle, WA, 98109