Simply Saucer at The Funhouse
SIMPLY SAUCER
Saucer was - and still IS - Canada's foremost psychedelic/proto-punk (whatever THAT means) unit was responsible for creating some of the most intense, out-there musical moments inthe mid-to late '70's.
Saucer combined Detroit street rock grit w/Velvet Underground -inspiration, mixed it with Kraut-rock and early electronic experimentation and came up with something original. "Cyborgs Revisited" , a compilation of demos and live material was originally released in 1989 on a piece of pressed petroleum-by-product, was re-issued in 2003 on CD by Sonic Unyon, and has garnered great gobs of press. See the influences column for a sample.
Half Human, Half Live is the group's first new set of recordings in nearly 30 years. Both the Human (i.e studio) and Live sides were produced by the band @ Catharine North Studios, with guitarist Stephen Foster overseeing the technical end of things.
The live sides were recorded on June 23rd, 2007, in front of a live, partisan audience. The studio sessions capture the full range of the band's musical parameters, from the Kinks-ian pop-rock of Almost Ready Betty to the spacey, progressive-rock opus Clearly Invisible to the pastoral, Syd Barret-esque (RIP) Dandelion Kingdom.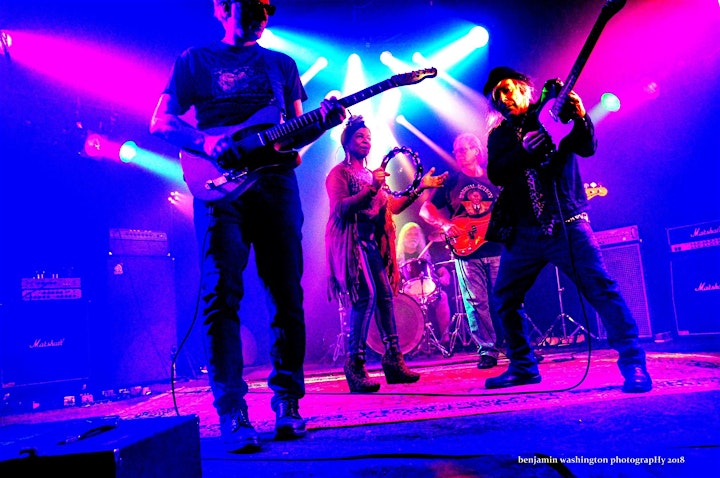 Venue Information:
Funhouse
109 Eastlake Ave E

Seattle, WA, 98109