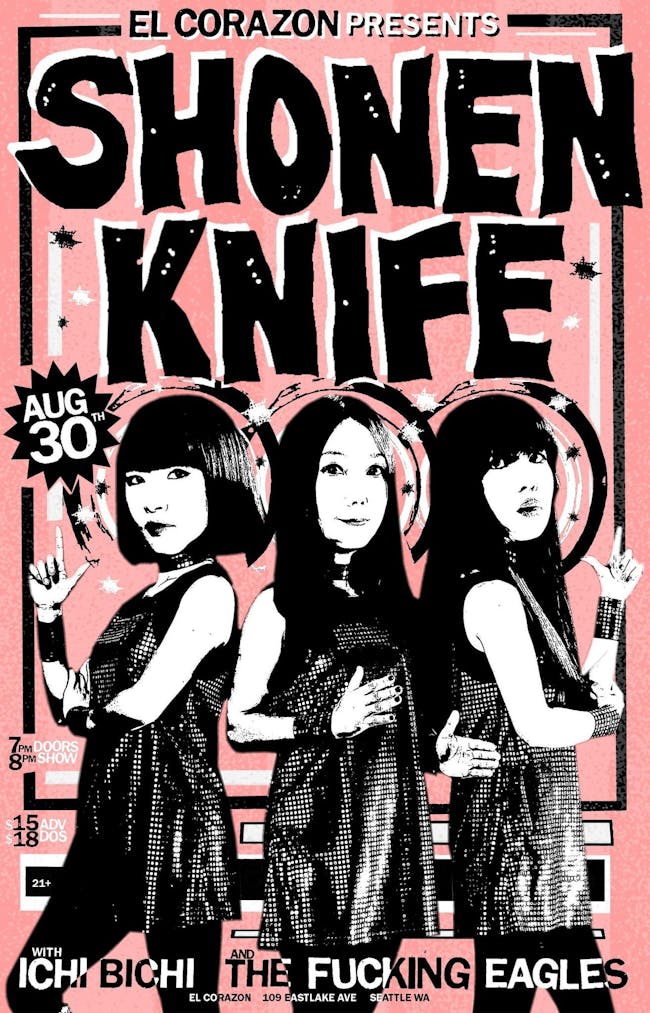 Shonen Knife
Me Like Bees, Ichi Bichi, The Fucking Eagles
El Corazon
Shonen Knife LIVE with Me Like Bees, Ichi Bichi, and The Fucking Eagles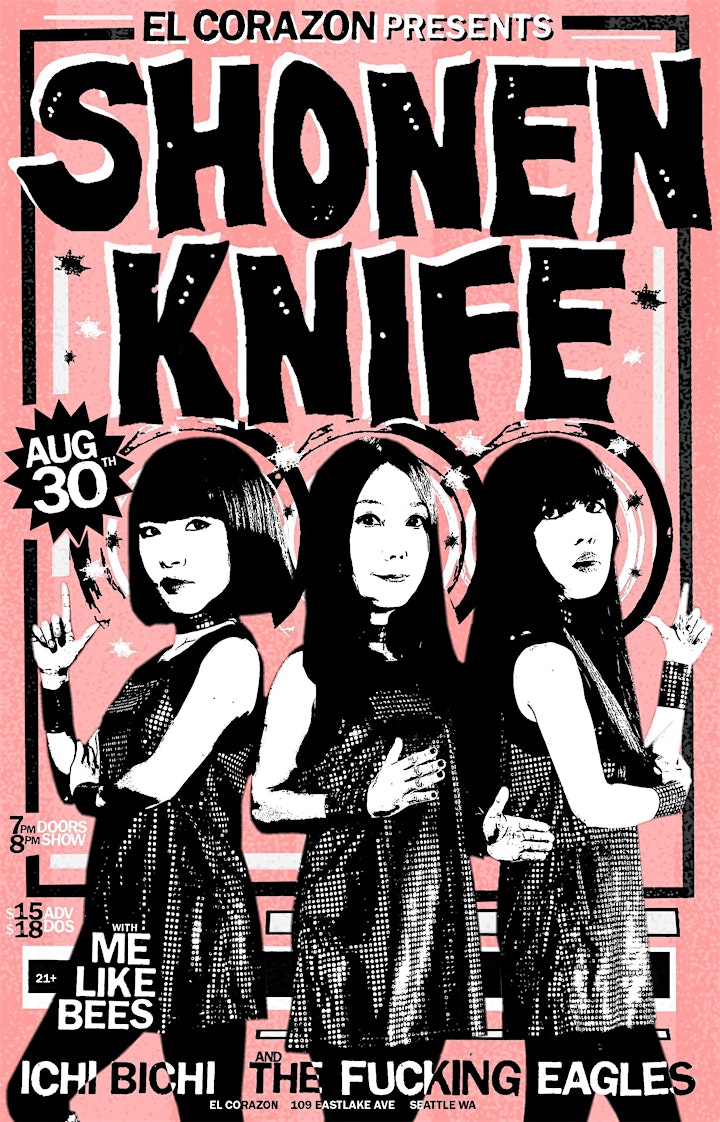 SHONEN KNIFE
Since their pure DIY beginnings in 1981, Osaka, Japan's Shonen Knife have been building a faithful following of music enthusiasts and the alternative rock elite. Their relentless journey secured the band's place as one of the pioneer ambassadors of Japanese rock music and culture on the international stage. The band features original members (and sisters) Naoko on Vocals and Guitar, Atsuko on Bass and Vocals and introduces their newest member, Risa, on Drums and Vocals. In 2019 the trio charges ahead towards their 4th decade of international touring and recording with their 19th studio release "Sweet Candy Power" on Good Charamel Records in North America and Europe. Naoko describes the "Sweet Candy Power" album:
"This album is homage to my favorite 1960's and 1970's rock music. Also I put all of enjoyment, entertainment, joyful and delightful from me into songs. Inspired by my experience during tours and my daily life, I wrote lyrics with fun and a little bit of ironical viewpoint. I hope people get happy through this album. "Sweet Candy Power" features 10 brand new songs including the fist single/video "Dizzy" and the title track "Sweet Candy Power".
Shonen Knife continued to tour worldwide, sharing the stage with bands such as Nirvana, Redd Kross and Sonic Youth offering performances at London's All Tomorrow's Party, Austin's Fun Fun Fun Fest, Fuji Rock Festival, Pop Montreal and Lollapalooza. In support of their newest release the girls will be touring in Europe in May/June including Primavera Sound and are in the throes of planning a 2019 North American tour this FALL.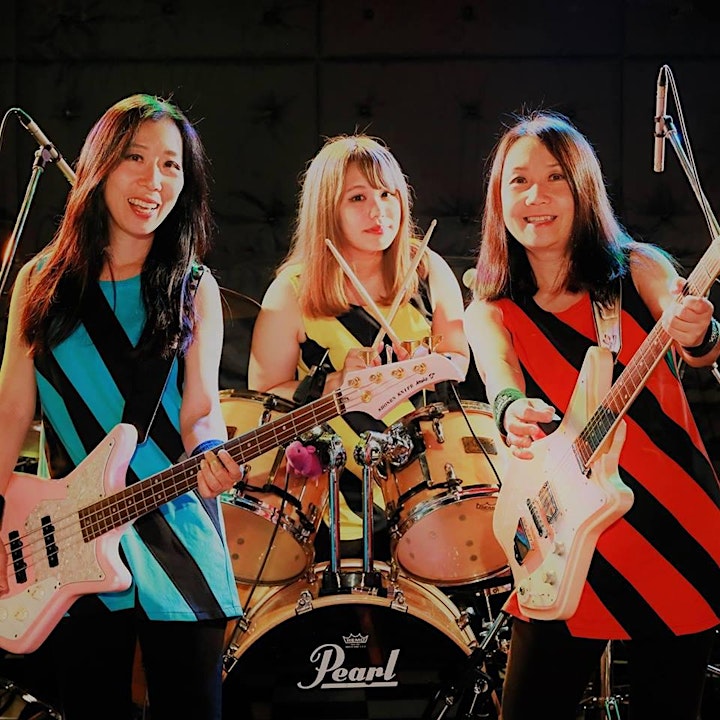 Me Like Bees is an Indie Rock band hailing from the heart of Joplin, Missouri. Formed in 2009 the band has traveled thousands of miles and played hundreds of shows across the nation. By 2013, they released their first full length record "The Ides" (LoveWay Records) produced by Jeff Smith (Never Shout Never, Trust Company, Carter Hulsey).
In June of 2013, Me Like Bees won a spot to compete in the Ernie Ball Music Man Battle of the Bands (17th Consecutive Year). After surpassing many opponents and outlasting over 20,000 other bands they advanced to the final round. Me Like Bees won the final showcase at the House Of Blues in Hollywood California in January of 2014.
In 2015 after completing a leg on the Van's Warped Tour, Me Like Bees finished their new EP "There Will Be Time" with award-winning producer John Feldmann (Five Seconds of Summer, The Used, Panic! at the Disco, Goldfinger, Good Charlotte, Plain White T's). There Will Be Time was positively received by many outlets, and Alternative Press gave it 4 stars. Upon the release of There Will Be Time, they embarked on a nation wide tour with Never Shout Never (Warner Bros); spanning from the world famous Troubadour in Hollywood, California to Brighton Music Hall in Boston, Massachusetts.
They are currently teamed up with Image Comics' The REALM and releasing songs coinciding with each issue in the first story arc. The River Divides, the single from the upcoming EP, is out now and the full EP is set to release in March 2018.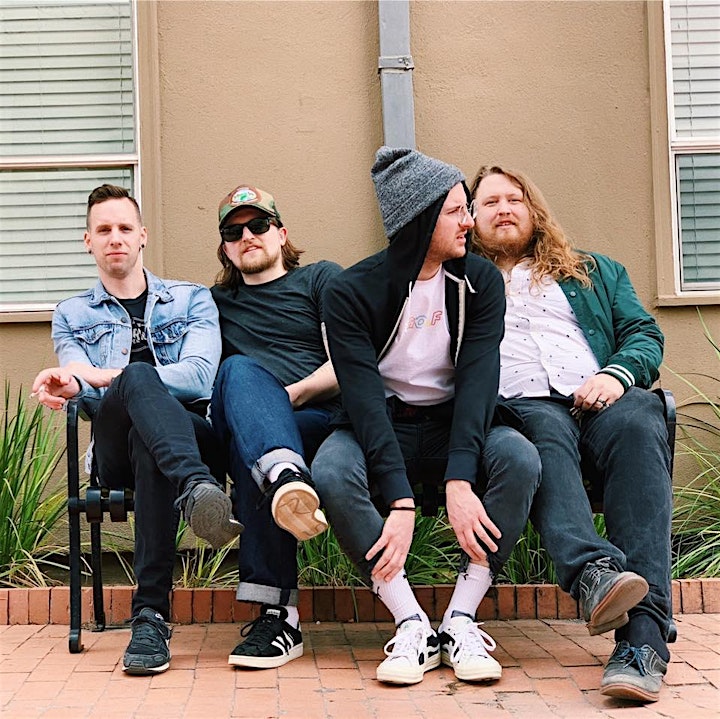 Ichi Bichi is a Pink Punk™ Rock band! Cheeky yet melancholic, punk yet pop, pink yet black, Seattle yet Osaka... We are all about high contrasts!!!
Ichi Bichi is like wearing glasses and contacts at the same time while dancing on a Ramones record set on 78rpm.
Ichi Bichi is like taking Herbie to an illegal street race in Osaka with twice the amount of NOS under the hood.
Ichi Bichi is like watching a UFC fight in 3D opposing two sugar-high chicks while you're OD'ing on pink marshmallows.
To wrap it up, Ichi Bichi is Punk music with a nice sugar frosting on top of it. There you go, it's Pink Punk™!
Come and see us playing to experience some awesome "Bichiness™", number one in its own category!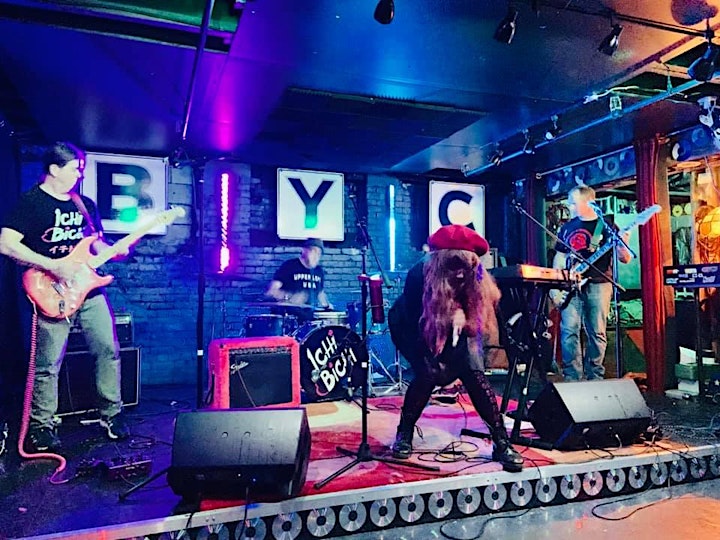 THE FUCKING EAGLES
New Album "Beak & Destroy" is out now!
Starting as the unfunniest of jokes in 2005 in the arsenic drenched, barren landscapes and history-heavy bar back-rooms of industrial old town Tacoma, Washington and imbibed on shared no-lifetimes of toxic smelter air and Rosalie ghost stories, the Fucking Eagles seek to serve up all that smoky sweet raw-packed haunted-city ware in loud, can't danceable, junk soul form.
Venue Information:
El Corazon
109 Eastlake Ave East
Seattle, WA, 98109