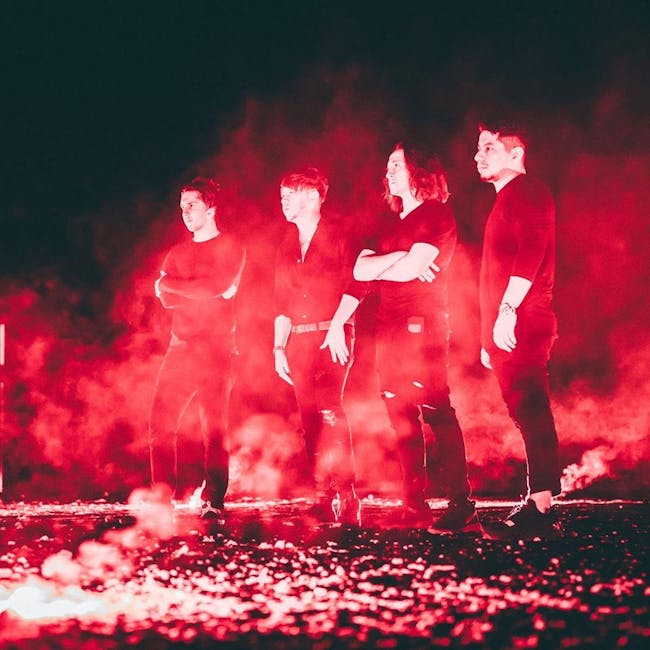 Scarlett O'Hara at The Funhouse
Funhouse
Scarlett O'Hara, Sleep Waker, Somewhere To Call Home plus Guests at The Funhouse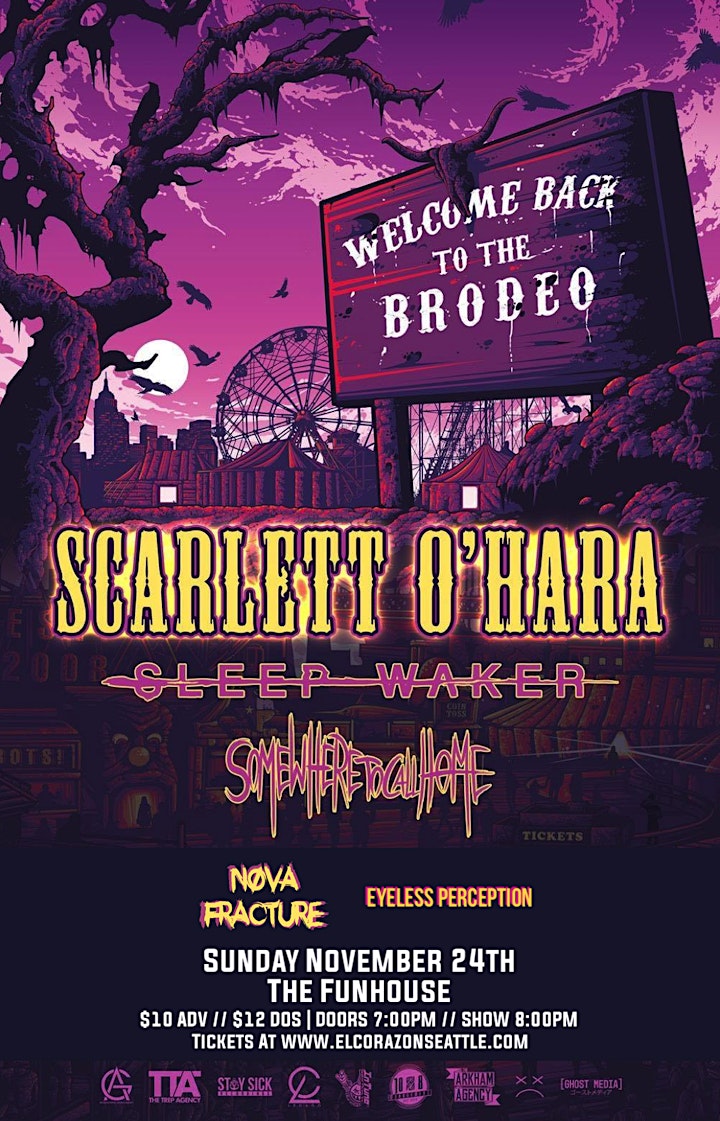 SCARLETT O"HARA
They say everything is bigger in the Lone Star State, and this is certainly the case for South Texas Metalcore outlaws, Scarlett O'Hara. After a brief hiatus, the McAllen, Texas, based 5 piece has charged back into the scene and will follow up their highly reviewed Rise Records debut album "Lost in Existence" with a newly announced sophomore LP Welcome Back To The Brodeo, out 8-10-18.
Scarlett O'Hara has shared the stage with some of the biggest acts in the genre such as Bring Me The Horizon, The Devil Wears Prada, Asking Alexandria, UnderOath, ATTILA, Motionless In White, and many more during their 10 years in the touring circuit.
Formed in 2008, Scarlett O'Hara has been a mainstay in the Metalcore community ever since, pushing the genre further with their high paced signature style now known as South Texas Metalcore, an unrelenting barrage of sound that'll make you think you were kicked in the face by a pissed off Bull.
Hailing from McAllen, TX, a small town bordering Mexico, Scarlett O'Hara's live show can only be described as a volatile mix of Southern attitude that erupts on stage, leaving those in attendance on edge and screaming for more. With a new album just a few months away, you can expect to see Scarlett O'Hara in a town near you, just don't say you weren't warned! As the opening line to the new album states "this act is not for the faint of heart".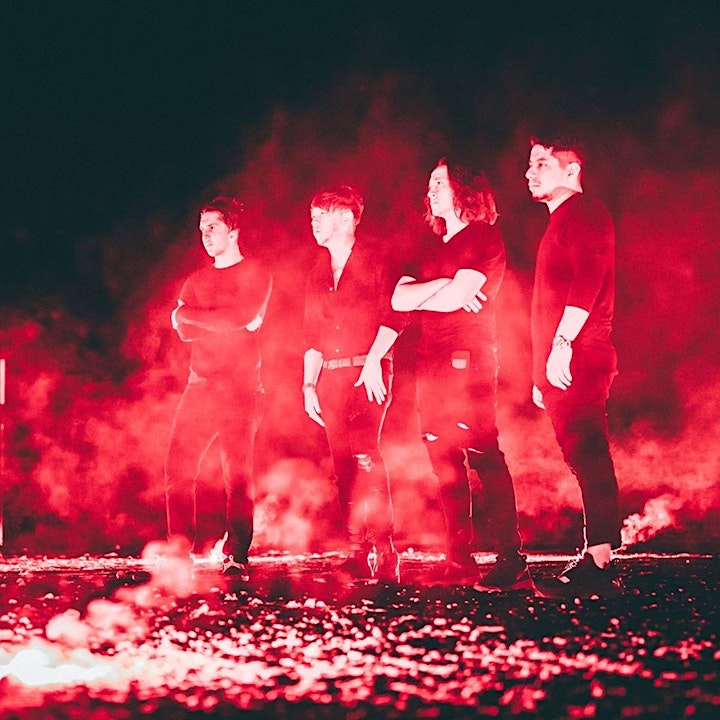 SLEEP WAKER
Some people fear them, dread every second leading up to the one where they break from consciousness, sacrificed to the shadows of their psyche. Meanwhile, other people dedicate hours that morph into days and weeks mastering how to instill their own lucid dreams—to escape the harsh realities life to a world of their own. Like people, dreams can be good or bad; inherently pleasurable or hellish, and if you had to pick a band to capture all that truly defines dreams—the great ones, the good ones, and the horrifying ones—Michigan's Sleep Waker is definitely the band to choose. Combining haunting, eerie melodies with malicious breakdowns and cutthroat grooves, Sleep Waker combine blistering nu metal, abrasive metalcore, and just enough ethereality to drop the listener's guard, making an experience that is haunting and brooding while managing to be addictive and immersive in everything they write.
Founded by percussionist Frankie Mish, bassist Noah Boland and vocalist Hunter Courtright in 2016—and shortly after, rounded out by guitarists Jason Caudill and Eric Overway—Sleep Waker have shaken the midwest's heavy music scene from a deep, dark slumber with their blend of monstrous, nu-infused metalcore and heavy-handed hardcore. The group burst out of the gates with their debut single, "Bitter," an aptly-titled display of frosty, furious aggression creating a curious haunting atmosphere, which grew to accrue over 600,000 plays on YouTube and a lofty amount of local notoriety. Riding hotly on the heels of the success of their debut effort, the band went on to release their debut EP, Lost in Dreams, which earned critical acclaim and an overwhelmingly positive reception in the heavy music community not just in Michigan, but worldwide. In the months since then, Sleep Waker have taken their unique sound and used it in conjunction with determination and a die-hard work ethic to make theirs a household name in the Michigan heavy music circuit while continuing to focus on spreading their sound all over the Midwest. Serving as support for bands like Traitors, For the Fallen Dreams, the Plot In You, and beginning to spread outwards into the US, Sleep Waker's profound growth in a shockingly short period of time is a testament to their prodigal talent and thought-provoking style of aggressive music, making them one band you certainly don't want to sleep on.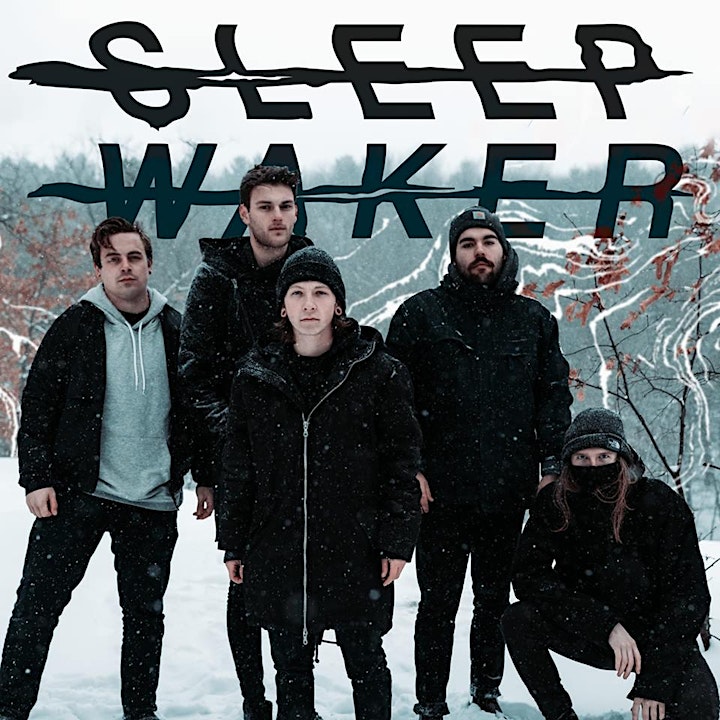 SOMEWHERE TO CALL HOME
Somewhere to Call Home brings a nü element to metalcore- literally. Taking influence from old school nü metal as well as metalcore giants of the last decade such as Sworn In and Cane Hill leaves Somewhere to Call Home (abbreviated S.T.C.H.) with a nasty amalgamation of turbulent, pounding choruses and grooving rhythms packed with lyrical energy. Vocalist Alex Wheatley packs raw emotion, woe, and frustration into his brutal outcries, creating powerful songs for a continually growing audience to resonate with. With a message to spread and a fierce live set to back it up, S.T.C.H. aims to build on the traction they've gathered thus far and multiply it tenfold.
The quartet has recently completed their thirteenth tour in two years, having nailed down two full U.S. runs throughout their journey as well as Canada. Taking it coast to coast with the likes of Tetrarch, VCTMS, Skyburial, Sleepwaker, Silent on Fifth Street and more has hardened the four into a tour-ready battle troupe. The group also boasts local and regional appearances alongside but not limited to Saliva, Trapt, Traitors, Fit For An Autopsy, Sworn In, For The Fallen Dreams, King 810, The Word Alive, Candiria, & upstate brethren Downswing, staying consistent to the brand and sound they've developed.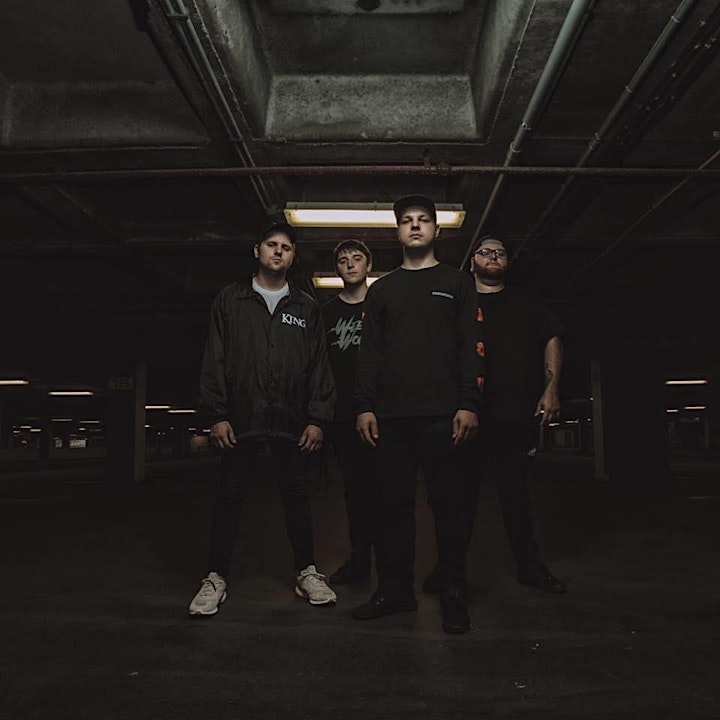 NOVA FRACTURE
Metalcore Band from Seattle, WA.Austin Grey - Rhythm GuitarTraian Manolescu - BassNick Oswald - VocalsJason Carlisle - Lead GuitarJoseph Carlisle - Drums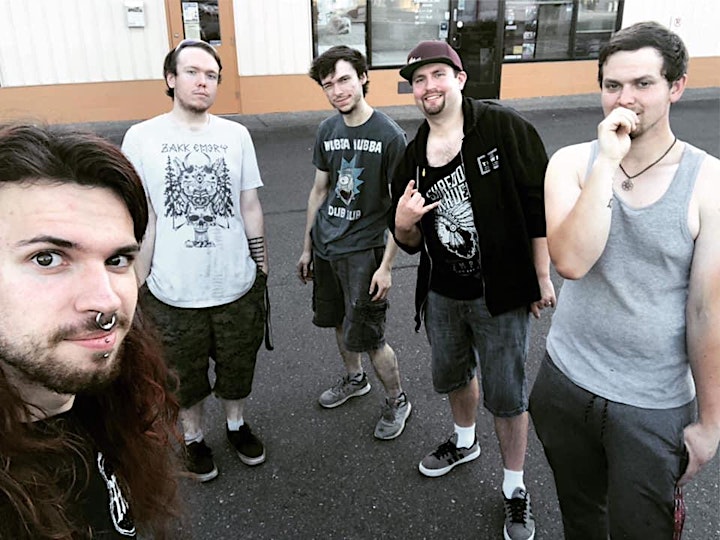 Venue Information:
Funhouse
109 Eastlake Ave E
Seattle, WA, 98109