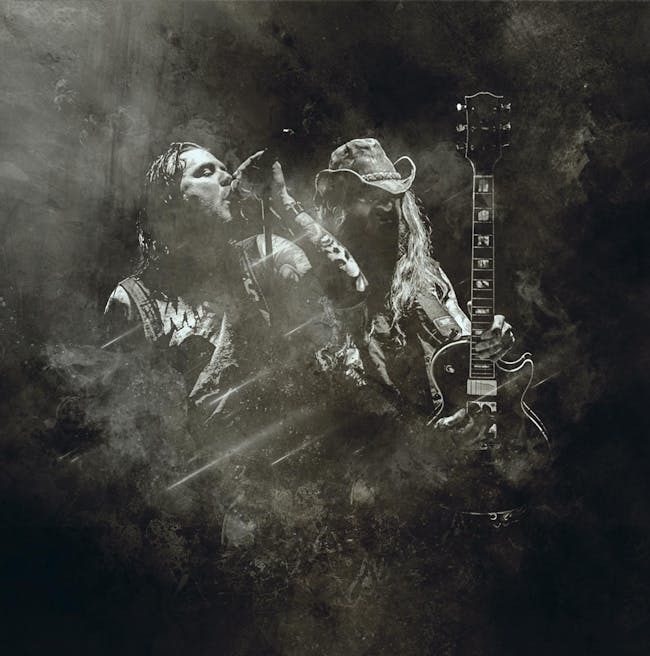 Presented by KISW (99.9 FM) METAL SHOP & EL CORAZON
Saliva, Jaded Mary
El Corazon
Saliva & Jaded Mary at El Corazon
SALIVA
Saliva is an American hard rock/ nü metal band formed in Memphis, Tennessee in September 1996.
After acquiring front man Bobby Amaru in 2011, Saliva became infused with new blood, energy, and spirit. The same energy launched Saliva's career in 2001 with the release, Every Six Seconds – a certified Double Platinum-selling album, containing the hits, "Click Click Boom" and 2002 Grammy nominated, "Your Disease." Saliva's in-your-face, anthemic writing style continued with a certified Gold-selling album Back in to Your System with hits: "Always," "Raise Up," and the Nikki Sixx co-written, "Rest In Pieces." Saliva has toured the USA and world with bands including (but not limited to), Sevendust, Aerosmith, and KISS. They've also appeared on the main stage at countless fairs, festivals and bike rallies – Sturgis, Rockin The Rivers, Daytona Bike Week, Rock on the Range, Welcome to Rockville to name a few. Saliva's most recent studio album Love, Lies and Therapy was written on their own terms around their road dog touring schedule. Tracks like "Refuse to Lose" and the Michael Jackson cover of "They Don't Care About Us" have taken off on Spotify with millions of streams. In September 2017, Saliva independently released a cover of the iconic song "Lose Yourself" by Eminem which has become an explosive internet streaming hit in the rock genre. Since their last album, Saliva would not be pushed into record deals that were not advantageous toward the growth and expansion of Saliva as a whole. They formed their own label Refuse to Lose Music and are slated to release a new album (yet to be titled) this coming Summer 2018.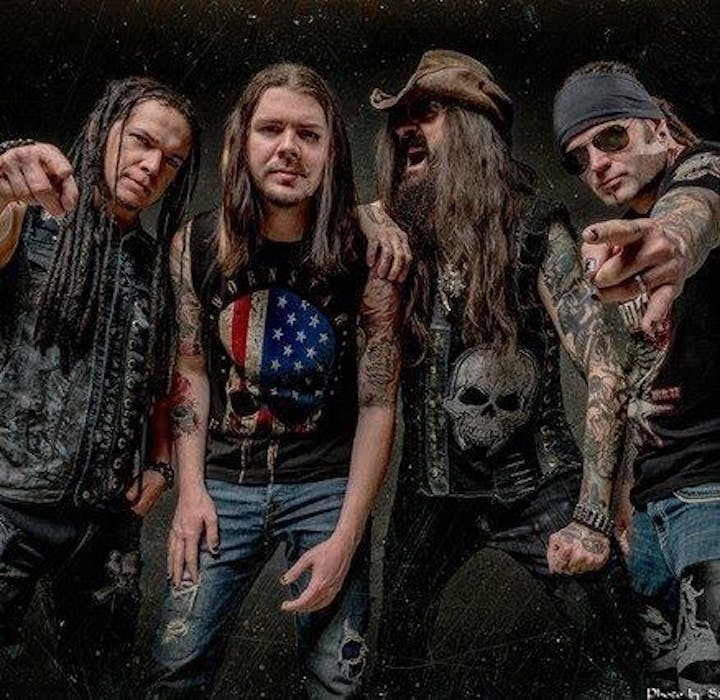 JADED MARY
Welcome to the world of Jaded Mary. An ever evolving musical experience. A successful and proven formula that is a direct result of their ability to deliver a legendary performance.Every time.The music of Jaded Mary is a reflection of their diverse influences, rare chemistry and exceptional musicianship. The pursuit of their creative vision produces a unique and relevant sound that challenges the boundaries of musical creativity.TEB has lived, composed and performed in many different musical worlds. His technique is heavily influenced by the various genres he has extensively studied. He exercises his knowledge by exploring new melodic realms on electric guitar, harp guitar and various other stringed instruments.Jamal began playing bass at the early age of nine. His love for music and appreciation for it's history has given him an uncommon and sometimes abstract approach to music. His ability on the bass guitar has won him praise and respect from both musicians and fans alike.LAW began as a classically trained percussionist. His refined application of cadence and rhythm and attention to tempo and time, brings a solid and familiar feel to his performance. LAW continues to experiment with new and progressive patterns to serve as the connection between all the musical elements of Jaded Mary.Dave is a life-long student and lover of music. His passion was fostered early in life by his family, and through his education, experience, and practice of various styles and instruments, he has developed a genuine and soulful approach to song writing. Dave possesses a rare ability to invoke an emotional connection with compelling lyrics and warm, powerful melodies.Jaded Mary's dedication has rewarded them with regional radio air play, live international web casts, televised performances, featured articles, positive reviews and the opportunity to share the stage with several national acts.Join the experience and answer the call...Have you been Jaded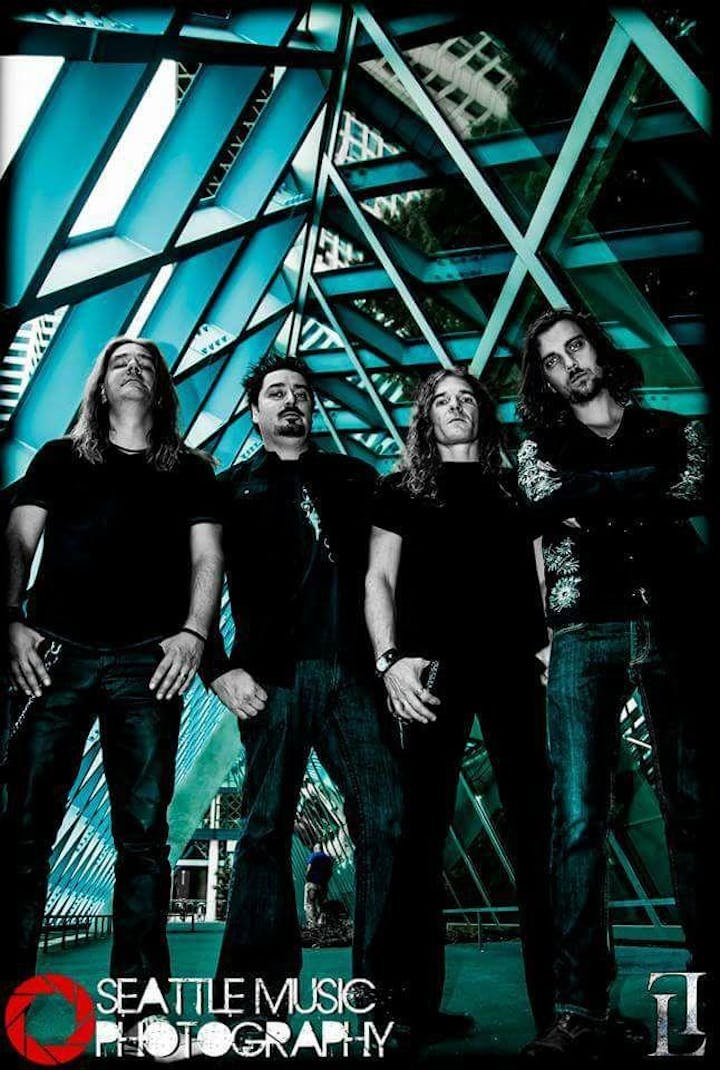 ONE GUN SHY
It all began back in 2011 with drive and determination to do something different on a musical note. One Gun Shy immediately started work on their debut album entitled, "After the Rain" which is out now under the Lime & Dime Records Label. The guys work very hard in everything they do. They take the music seriously, but remember to never take themselves too seriously. The members of OGS come from varied and unique backgrounds, but share a common goal and vision for music. OGS worked with Producer/Engineer Dylan Fant, and One Shot Studios on the production of their first release, as well as Producer/Engineer Nate Yaccino and Robert Lang Studios. The guys were fortunate to enlist the talent of Dave Coram and Jyri Glynn for studio work on their album. Having carved their sound around Seattle, surrounding areas and touring for the past several years thus proving that fans do enjoy what they have created and the two releases have been more than expected. The future is going to be full of surprises! Currently the band is in production for their third release entitled "Zombie", slated for release in July of 2017. Look for a single release sometime in June 2017. Remember to catch One Gun Shy at a Venue and on Tour Near You! Here we go AGAIN!!!!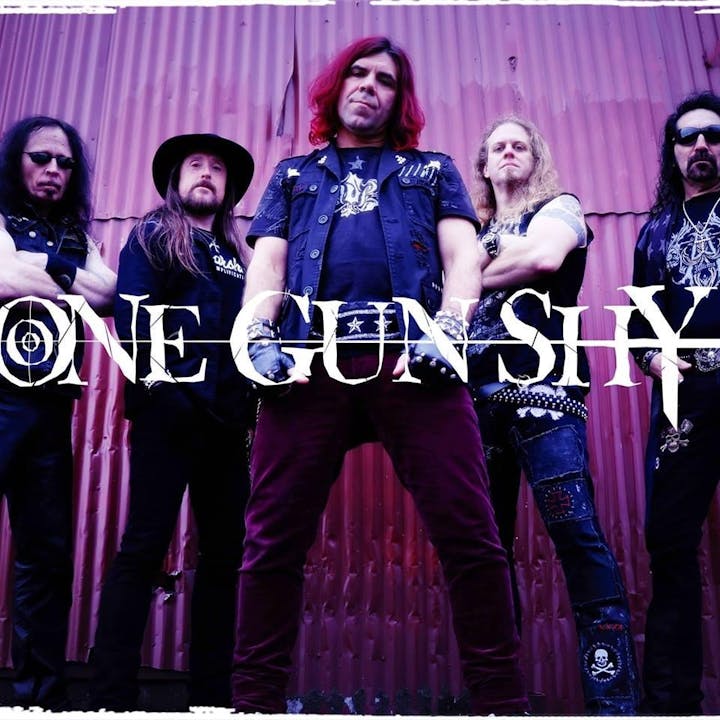 JERICHO HILL
Jericho Hill - the official soundtrack for all your bad decisions.Jericho Hill is a shredding rock n' roll medley of Whiskey and wonder. An Enigmatic ball of sexy fury designed to keep your heart pounding, booty shaking, and your horns held high. By Mixing crunchy and curiously melodic guitar licks with a stank-faced groove, and topping it off with an aggressive vocal glaze, Jericho Hill has branded a powerful sound meant to lift voices and feed hungry hearts.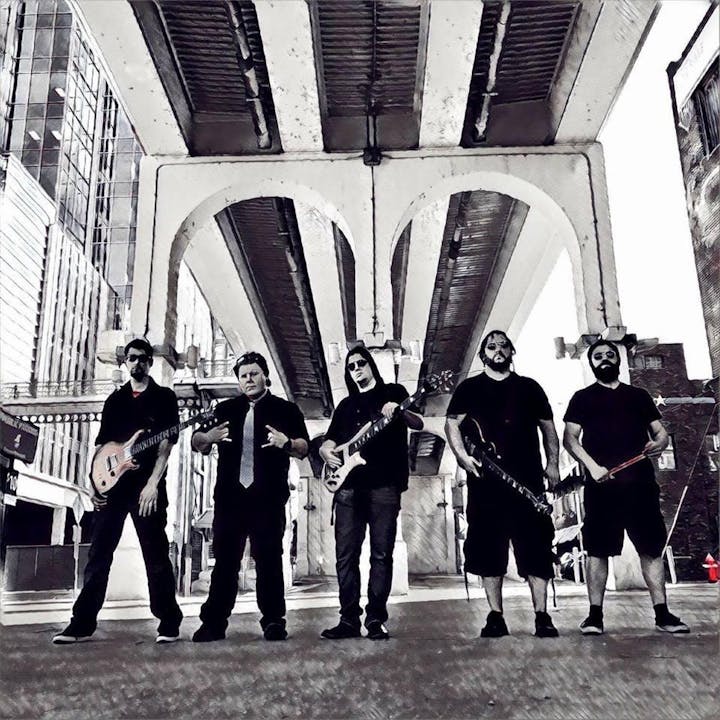 SOLARTONE
Seattle natives Solartone showcase a diverse blend of hard rock with elements of classic metal, grunge, progressive rock, and more with their own unique spin.Triston Bracht - Lead vocalsLuke Delgado - GuitarRyan Wales - DrumsAndrew Tarbaux - Bass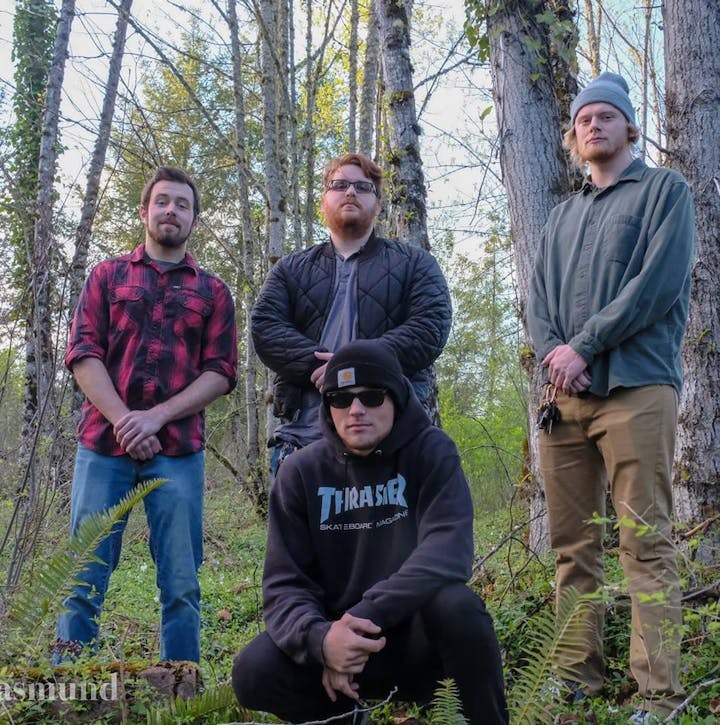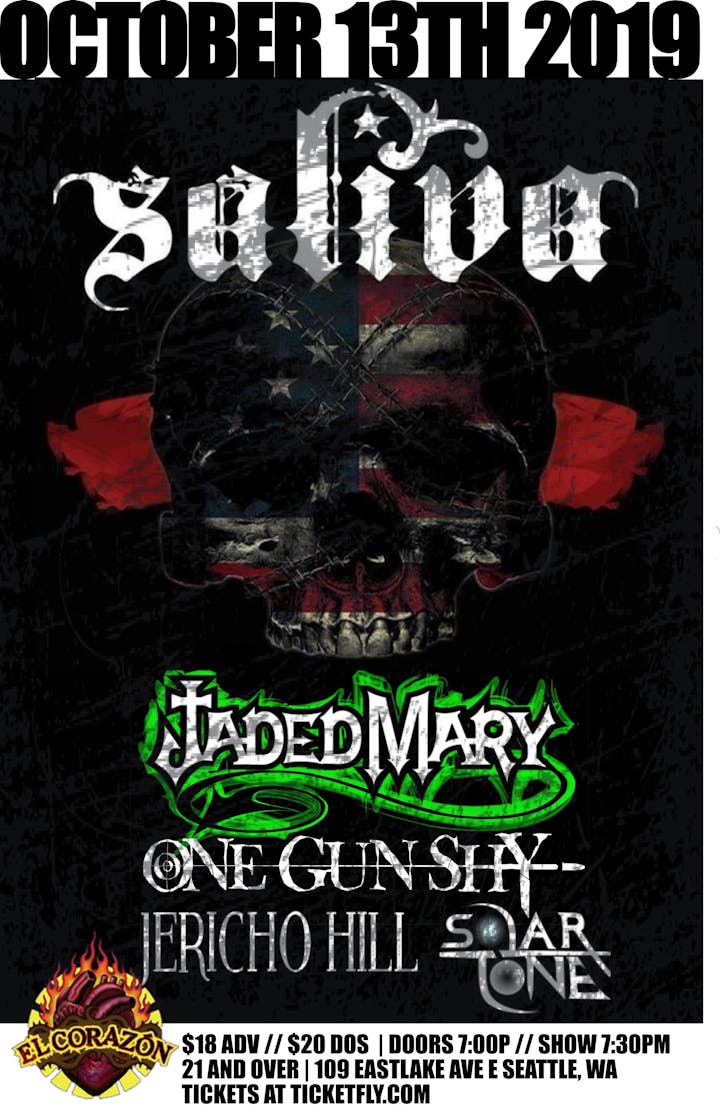 Venue Information:
El Corazon
109 Eastlake Ave East
Seattle, WA, 98109