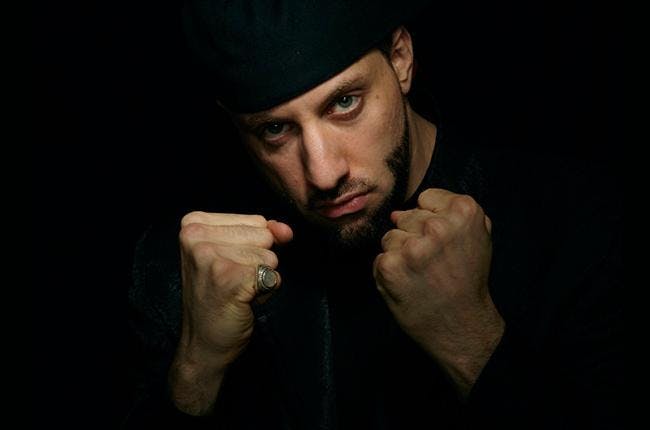 R.A. The Rugged Man with Ras Kass at The Funhouse
Funhouse
R.A. The Rugged Man w/ Ras Kass at The Funhouse
R.A. THE RUGGED MAN
Few artists are ever as controversial as they are influential. New York legend R.A. the Rugged Man has lived up to such a moniker by simultaneously inspiring generations of rappers while being banned from every major record label's offices and even barred from performing during the late-90s underground explosion. But by combining the authenticity of his undeniably rugged life with his undisputed mic skills and understanding of the genre as a Hip-Hop historian, his music has both survived and thrived, setting a standard for "Real MCs" that few have ever attempted to match. Collaborator The Notorious B.I.G. was once quoted in reference to R.A. by stating "And I thought I was the illest."
Originally from a broken home in Long Island's Suffolk County, R.A. was raised by a Vietnam veteran/mental patient father whose exposure to Agent Orange left his brother Maxx physically and visually impaired and his sister Dee Ann unable to walk or speak. Finding refuge in Hip-Hop, R.A. began his whirlwind rap career at the age of 12. His immediate growth as an artist and constantly rising profile soon caught the attention of the majors and R.A. found himself at the center of a nine-label bidding war. While he eventually signed with Jive, his vile behavior proved too much for the label to handle as they left him to die without an album in stores to his name.
Taking matters into his own hands, R.A. pioneered the truly independent indie-rap hustle, pressing his own vinyl singles and racking up one of the most impressive resumes in Rap history. From Wu-Tang and Mobb Deep to Biggie and Kool G. Rap, not to mention productions from Erick Sermon, DJ Quik and The Alchemist, his discography reads like a Hip-Hop Hall of Fame. The Rugged Man has also been championed by critics for his show-stealing work on the three Rawkus Soundbombing collections, as well as contributing "Break the Walls Down" to the Platinum selling WWF Aggression compilation.
Many of these classics were later released and remastered on both his 2004 debut Die Rugged Man, Die! and his 2009 Legendary Classics compilation. Legendary Classics included "Uncommon Valor", his collaboration with Jedi Mind Tricks that earned R.A. the prestigious "Hip-Hop Quotable" by The Source magazine. R.A. has also been acclaimed for his non-rap writing, regularly contributing to Vibe, Complex and Mass Appeal magazine as well as landing a book deal with Testify books. R.A. is also the screenwriter and producer of the cult film Bad Biology and is working on his directorial debut; a documentary based on the life of his father Staff Sgt. John A Thorburn.
Now, the onetime outcast has improbably outlasted nearly all of his peers. Having been banned, forgotten, blackballed, and left for dead, the Rugged Man has somehow emerged with a thriving career, a nonstop touring schedule, a die-hard fan base, and the recently-released Legends Never Die, one of the most critically acclaimed hip hop albums in years. Featuring A-list guests like Tech N9ne, Hopsin, Talib Kweli, Brother Ali, Krizz Kaliko, Vinnie Paz, Masta Ace, Sadat X, Eamon, and more, Legends Never Die is being touted as a classic worldwide, balancing technically brilliant lyricism with raw honesty and head-nodding production. The album is not only a celebration of R.A.'s illustrious career, but an exciting look at what's still to come. "Honestly, I feel like this is only the beginning," says R.A. One of the most fascinating figures in hip-hop history is just getting started.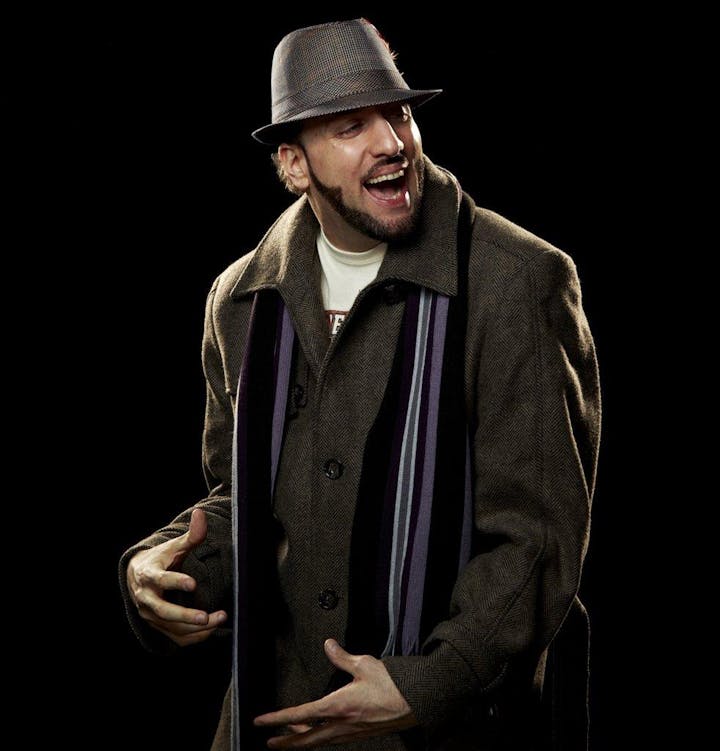 RAS KASS
Rapper Ras Kass was born John Austin IV in Watts, California in 1973. A voracious reader throughout his youth, he adopted his stage name in honor of Ethiopian emperor Ras Kassa Mercha. After releasing a pair of independent singles, Ras Kass emerged as one of the most highly regarded new rappers at the time, winning particular acclaim for his skills as a lyricist (in the space of six months, he twice earned Rap Pages magazine's Rhyme of the Month award as well as The Source's Hip Hop Quotable honor). His long-awaited debut LP, Soul on Ice, arrived on Priority Records in 1996. The album included the singles "Ordo Abchao (Order Out of Chaos)" and seven-minute history lesson "Nature of the Threat," as well as a guest spot from Coolio. His sophomore effort, Rasassination (PatchWerk/Priority), followed in 1998, landing in the Top 100 on the Billboard 200 and peaking just outside the Top Ten of the R&B/Hip-Hop chart. The album produced one single, "Ghetto Fabulous," with guests Dr. Dre and Mack 10, as well as the fan favorite "Interview with the Vampire." In addition, Ras was joined by Kurupt, Saafir, Jazze Pha, Xzibit, Twista, RZA, and more. The release of his follow-up, Van Gogh, was delayed by label mergers and bootlegging, and Ras was forced to shelve the project. Another project, Goldyn Chyld, also failed to materialize.
Revenge of the SpitRas shifted focus to the HRSMN, a rap supergroup formed with Kurupt, Killah Priest, and Canibus. The foursome issued their debut, The Horsemen Project, in 2003. Still embroiled in label disagreements, Ras released the mixtapes Institutionalized (2005); Revenge of the Spit and Eat or Die (2006); and Institutionalized, Vol. 2 (2008). A mixtape project titled The Quarterly was self-issued in 2009 on Ras' website and featured spots by Killah Priest, Mistah F.A.B., and producer Pete Rock. A crowdfunded project, A.D.I.D.A.S. (All Day I Dream About Spittin), was released in 2011. Barmageddon followed in 2013 and featured guests like Too $hort, Ice-T, Monie Love, Yukmouth, Kendrick Lamar, and more. Blasphemy, a collaborative album with producer Apollo Brown, was issued in 2014 and recruited Royce da 5'9", Pharoahe Monch, Xzibit, and others. That same year, Ras released Barmageddon 2.0. In 2016, a flurry of activity resulted in the release of two additional mixtapes and Intellectual Property: SO12, which featured KRS-One, RZA, Bun B, Onyx, and more on a sprawling 26 tracks. In 2019, Ras released the full-length Soul on Ice 2, the long-awaited sequel to his 1996 debut.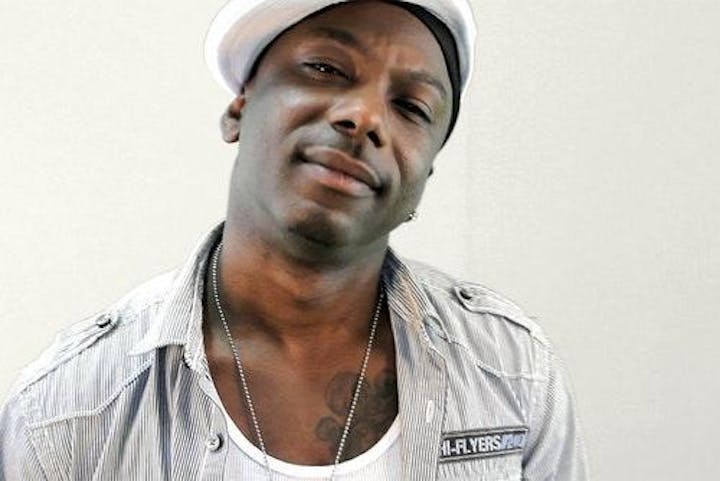 Venue Information:
Funhouse
109 Eastlake Ave E
Seattle, WA, 98109