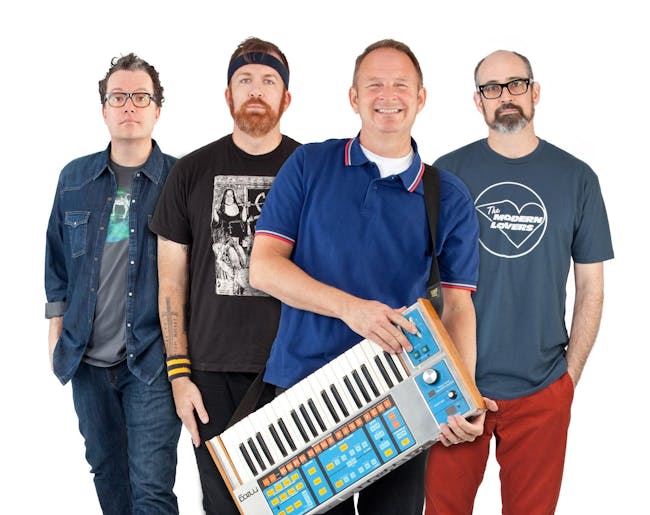 Nerf Herder
College Radio, Street Jail, Four Lights
El Corazon
Nerf Herder at El Corazon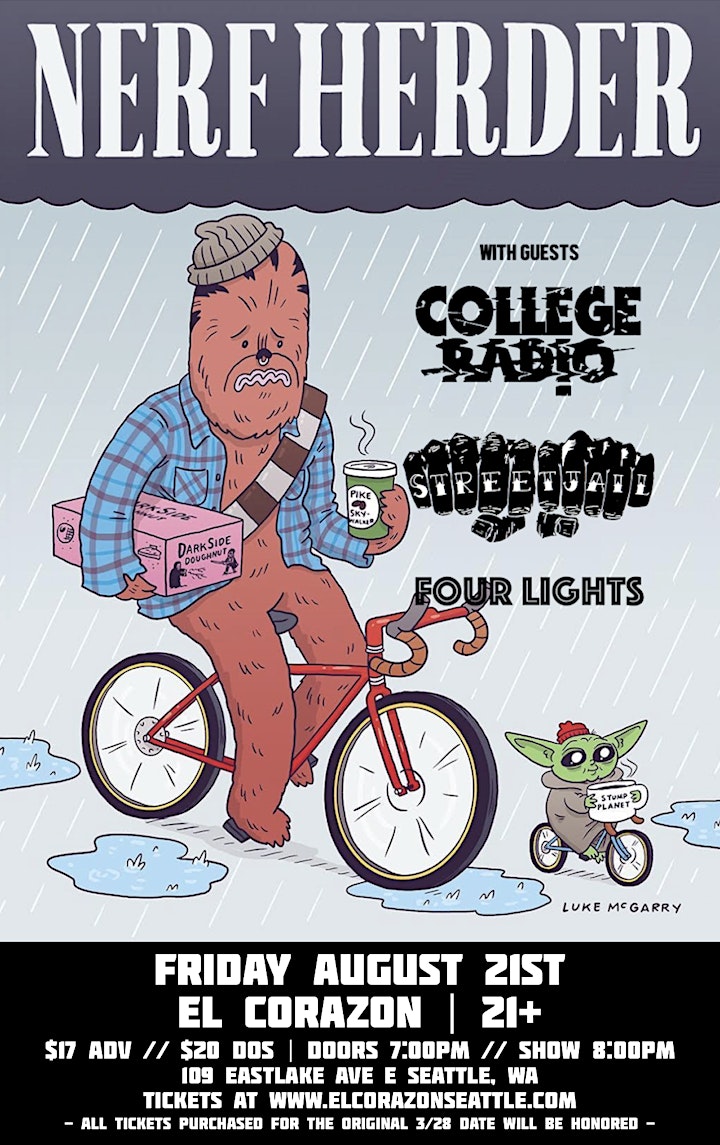 NERF HERDER
Pioneers of the late 90's Pop-Punk and Geek Rock movements, Nerf Herder are perhaps best known for their powerful theme to the iconic Joss Whedon TV show, Buffy The Vampire Slayer. Formed in Santa Barbara, California, in 1994, Nerf Herder was signed to major label Arista Records soon after their ironic tribute "Van Halen" stormed the Modern Rock charts in 1996. The video for their follow-up single, "Sorry", featured Mark Hamill and Miguel Ferrer, and played regularly on MTV. Following years saw the band touring the world multiple times, and releasing a number of albums on various labels, including esteemed indie punk label Fat Wreck Chords and novelty powerhouse Oglio Records.
The current band features founding members Parry Gripp and Steve Sherlock, with newer members Linus Dotson and Ben Pringle. Nerf Herder's 5th album Rockingham is an explosion of geekiness with songs like "At The Con," a song written after a performance at Atlanta's DragonCon, "Ghostbusters III," a lamenting tune about how the sequel will never be released, and "I'm The Droid (You're Looking For)," which is made entirely of lines from Star Wars and was recorded at Skywalker Ranch. Other standout tracks include "We Opened for Weezer", a song reminiscing Nerf Herder's '97 tour with Weezer, and "The Girl Who Listened to Rush".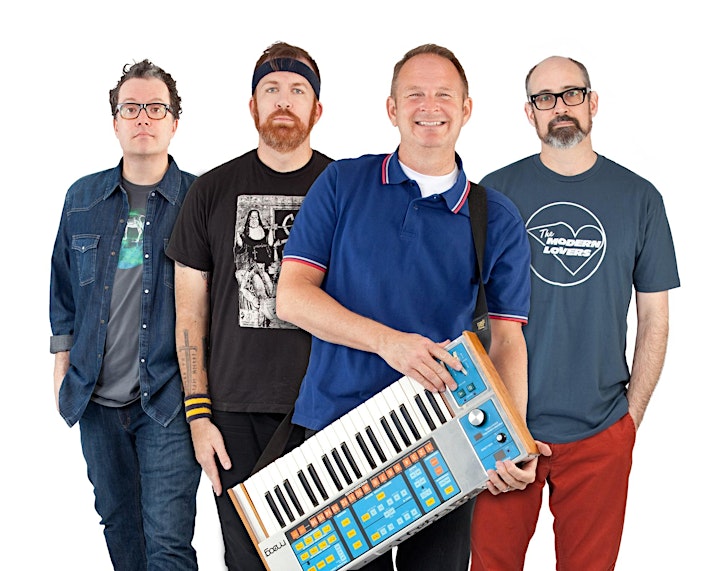 COLLEGE RADIO
College Radio hails from the gloomy emerald city of Seattle, WA. A 4 piece Mixing traditonal pop punk with a Seattle alternative twist. With a recent EP out in late 2018 College Radio have been writing and playing across the PNW. Loud guitars, big drums and catchy hooks with a Northwest vibe and drive and the live shows are something you dont wanna miss.
Keep an eye out for new music, shows, and more. Their new single "Northwest" is on all streaming platforms.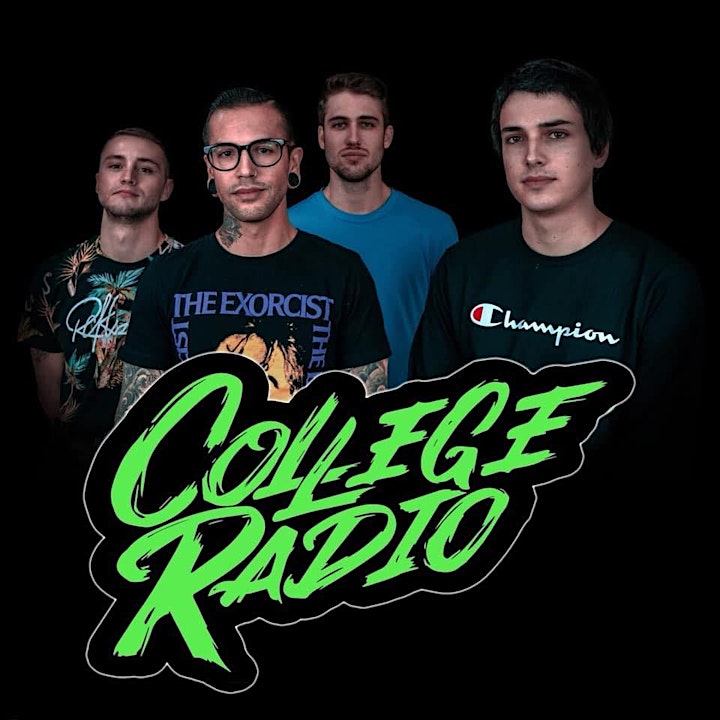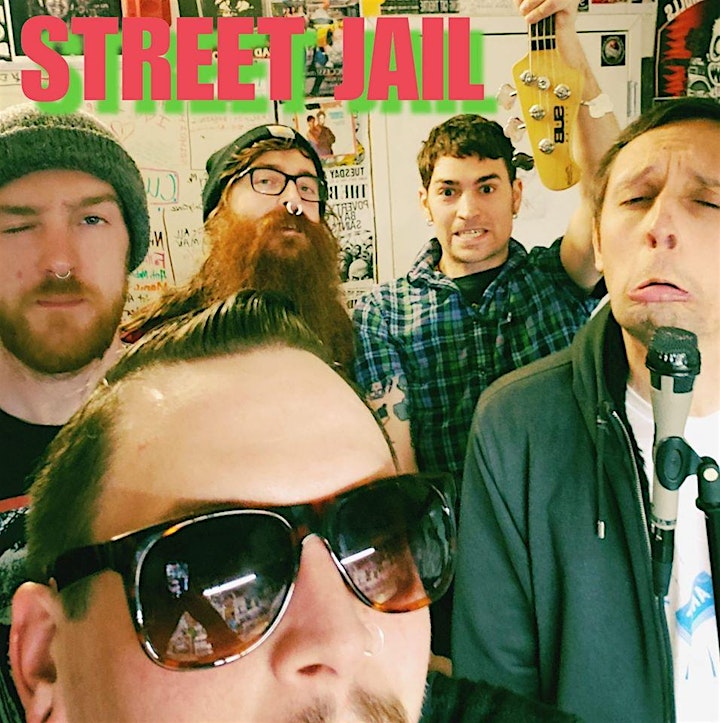 FOUR LIGHTS
Four Lights is a rock band from Seattle, WA. FFO: Weezer, Jawbreaker, Superdrag, Jimmy Eat World and Bracket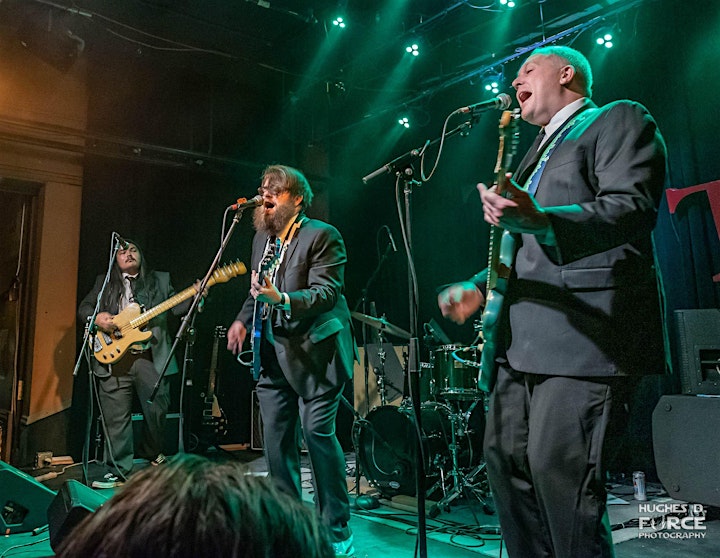 Venue Information:
El Corazon
109 Eastlake Ave East
Seattle, WA, 98109