Messer Chups
The Delstroyers, The Earthlings, Via Combusta
Funhouse
Messer Chups
MESSER CHUPS
While Messer Chups' mostly instrumental sound is hard to neatly categorize, it's safe to say that it would be embraced by fans of rockabilly, horror punk, vintage surf records, Italian slasher films, My Life with the Thrill Kill Kult, Pulp Fiction, lounge music, the theremin, The Cramps, and the theme song from The Munsters. Their catchy music combines surf, vintage Russian melodies, rare film samples from the 50s and 60s, scratchy historical recordings, and lounge loops. Live, they explode with garage-punk intensity, all played against a video-collage backdrop of mid-century trashy cult and horror movie clips featuring Russ Meyer and Ed Wood, and superstars like Vampira and Bela Lugosi in a zombie mash-up.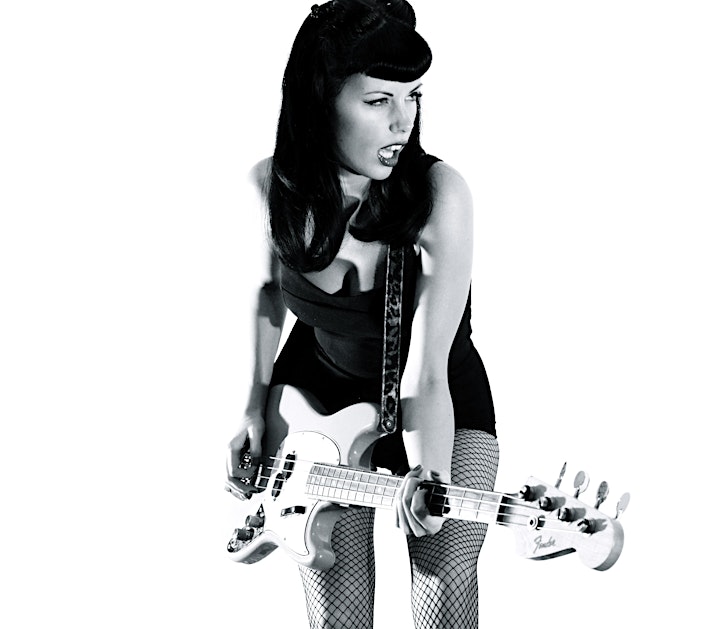 THE DELSTROYERS
The Delstroyers emerged from the mists of Seattle, WA in 2016, awash in reverb and cloaked in black. Their dark, instrumental surf melodies pay homage to both the founders of the genre and the revivalists of the 1990s, all wrapped in an undying love for things that go bump in the night. In 2017 they unleashed their debut full-length record "Diabolical" on an unsuspecting populace, and the summer of 2019 will see them team up with Hi-Tide Recordings to bring forth "Resurrected", four new tracks of spooky drip and biting fuzz.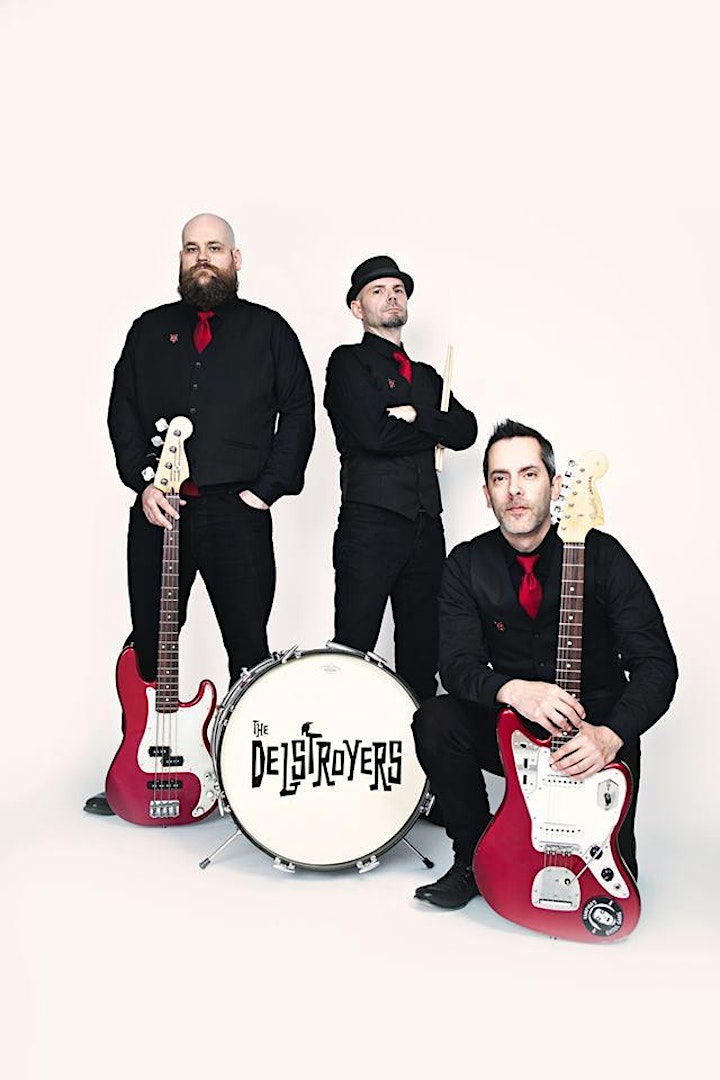 THE EARTHLINGS
Surf music that's from the outer limits...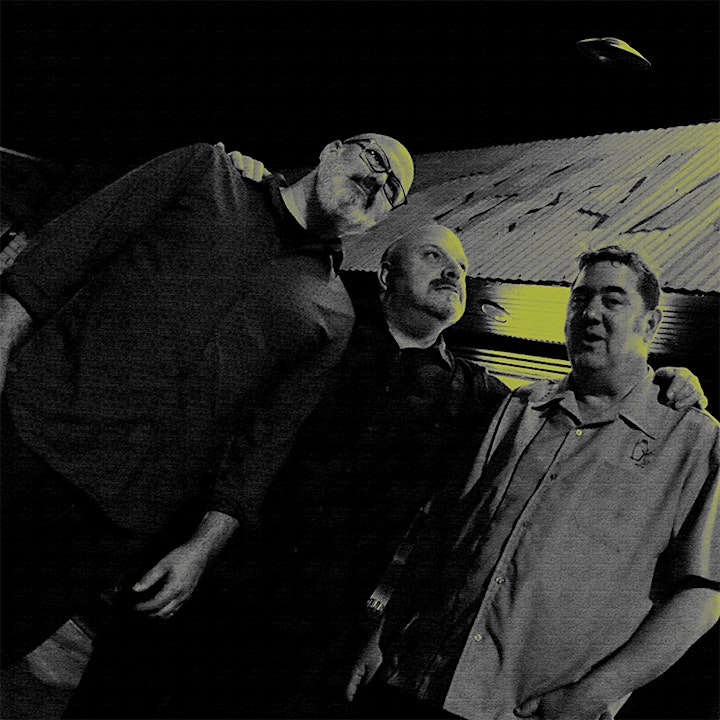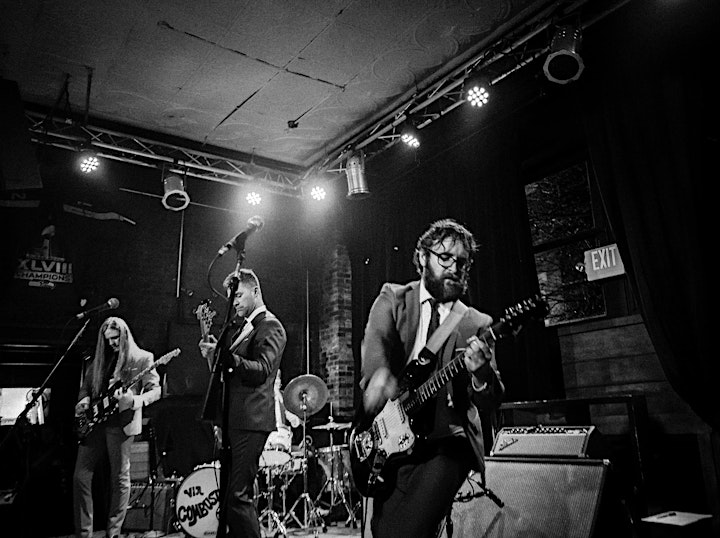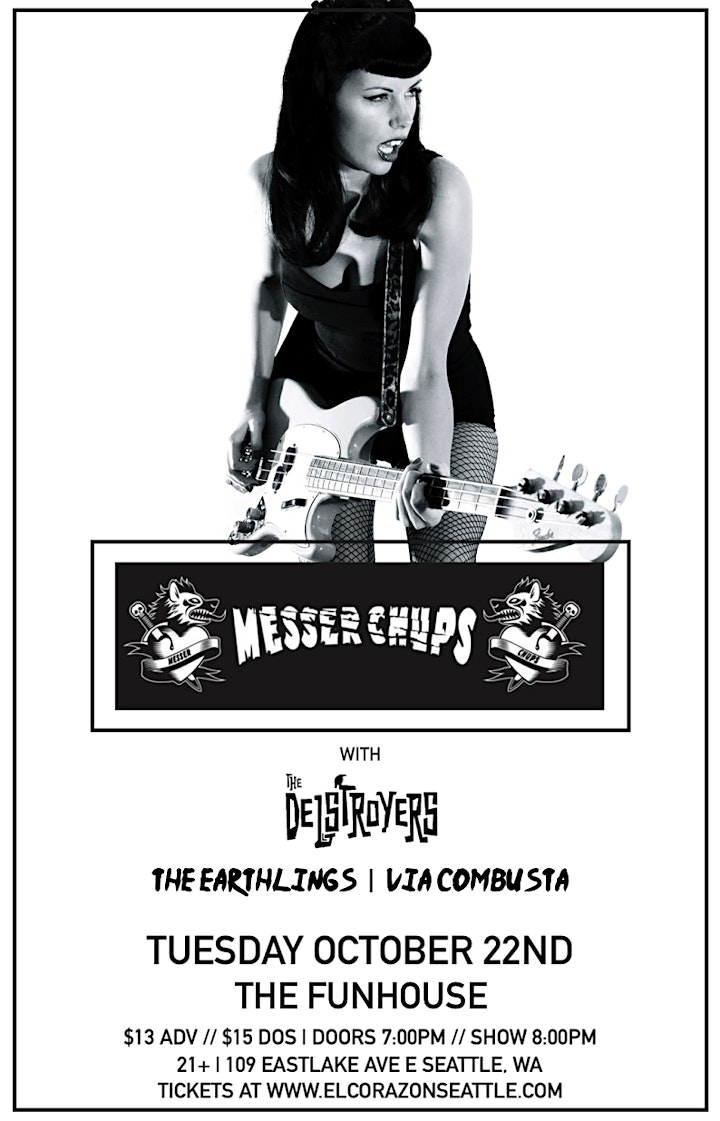 Venue Information:
Funhouse
109 Eastlake Ave E
Seattle, WA, 98109