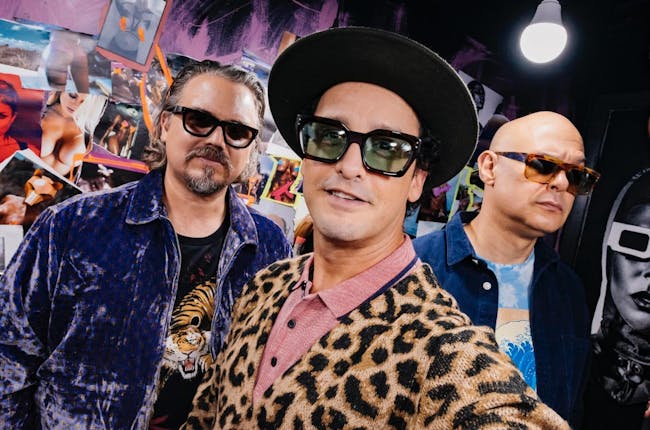 Los Amigos Invisibles at El Corazon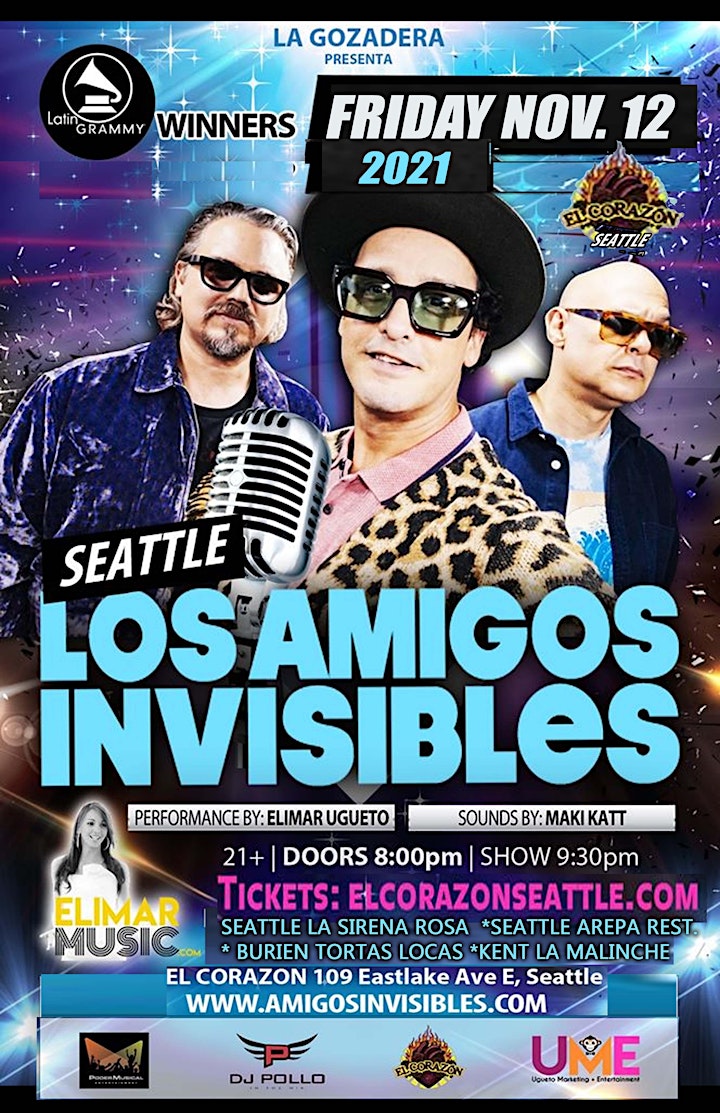 LOS AMIGOS INVISIBLES
The band´s name comes from the television show "Human Values" by Venezuelan historian Arturo Uslar Pietri, which remained in the air for two decades, where he always dedicated the show to his "Invisible Friends" refering to the audience.
His record debut came in 1995 with the release of "A Typical and Autoctonal Venezuelan Dance Band". Little by little, the band consolidated its local fame by staying on tour until 1996.
It is in this year that David Byrne, while shopping at a record store in New York, accidentally finds one of the copies left by Los Amigos on consignment and immediately begins the process of conversations that led to signing them for his record label "Luaka Bop". After months of conversations, pre-production and production, in 1998 they released their first album for the label of the former Talking Heads, "The New Sound of the Venezuelan Gozadera", produced by Andrés Levín, which had hits like "Ponerte en Cuatro", "Sexy" and "Disco Anal".
Two years later the band moves to the city of San Francisco for 2 months to record their next album and it is at this time that the band is considering the possibility of moving permanently to the United States to continue their career.
At the end of 2000 they put on sale their third album "Arepa 3000: A Venezuelan Journey Into Space" produced by Phillip Steir which is nominated for a Grammy Award and a Latin Grammy. Of this disc they leave subjects like "Cuchi Cuchi" and "The Neighbor".
After almost a year of planning, the band decided to move to New York City on January 23, 2001. During their first year in the city, Los Amigos began a friendly and working relationship with the legends of the dance world "Masters At Work" which leads them to enter the studio in early 2002 to record what would be their fourth album.
"The Venezuelan Zinga Son, Vol. 1" produced by Masters At Work, is published in Venezuela in 2003 and in the United States in 2004 and that same year they are nominated for a Latin Grammy in the category of Best Alternative Latin Album. Being their most mature album according to the criterion of many fans, Los Amigos achieve an impeccable and unique sound and include songs of more than 8 minutes with long instrumental sections, remembering the great recordings that were made in the 70s and 80s.
In 2006, Los Amigos Invisibles ended their contract with the Luaka Bop label and independently edited their album "Superpop Venezuela". This album is a collection of Venezuelan songs from the 60s, 70s and 80s. This album is nominated for a Grammy in the category "Best Latin Rock, Alternative or Urban Album". This would be their 2nd nomination to the American Grammys.
In 2008 they released their first album and live DVD called "En una noche tan linda como esta" and began the process of recording their 6th studio album.
"Comercial" (Eng: "Commercial") goes on sale in 2009 and Los Amigos Invisibles is nominated for its 3rd Latin Grammy. On Thursday, November 5, at a ceremony held in the city of Las Vegas, Los Amigos Invisibles win their first Latin Grammy.
"Repeat After Me", their 7th studio album, released in 2013. It earned the band the Latin Grammy nominations for Best Latin / Alternative Rock Album and for Best Packaging Design.
In 2015 fans of Los Amigos Invisibles enjoyed a CD/DVD recorded in Mexico City that included versions of their greatest hits in bolero, reggae, bossa nova, cha cha chá and other rhythms. To achieve this concept, the Venezuelan band used new instruments and invited important musicians from the Latin American music scene to participate. Natalia Lafourcade, Alex Syntek, Jay de la Cueva (Moderatto), Venezuelan Mariana Vega, Gil Cerezo (Kinky), a Brazilian percussion group and a string quartet. Los Amigos Invisibles closed 2015 with more than 50 concerts in 10 different countries.
In 2016, accompanied by artists of the likes of Carlos Vives, Santiago Cruz, Franco de Vita, Kany Garcia and Ricardo Montaner, Los Amigos Invisibles lead a record production directed by Sony US/Latin to honor one of the greats of music: Yordano Los Amigos Invisibles lead this record material entitled "El Tren de los Regresos".
On October 14, 2016 Los Amigos Invisibles published on all the platforms "Dame El Mambo", the first single from their most recent album "El Paradise", which came to light at the beginning of 2017. A cocktail of great international producers with surprising collaborations. Currently Los Amigos Invisibles continue their international tour while promoting "Espérame" feat. Elastic Bond, the third single from "The Paradise". Earlier in 2018 "El Paradise" was nominated for the Best Latin Rock, Urbano r Alternative Album Grammy.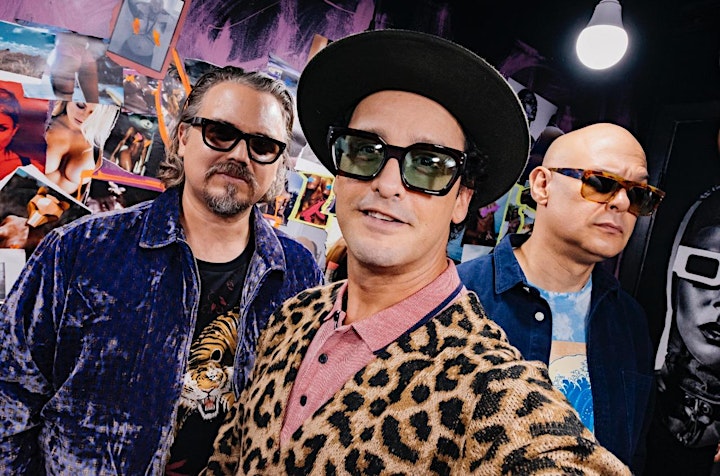 ELIMAR UGUETO
Elimar is a talented, versatile, beautiful and charismatic entrepreneur young woman who began singing at age 5 when her passion for microphones and media began. One of the highest satisfaction in her career was singing to 50,000 people in a velodrome, an event that was nationally televised via the most-watched TV program in Venezuela "Sábado Sensacional" by Venevision. She started Hosting TV in Venezuela for a program broadcast by TRT: "The Happy Hour" at the young age of 16 years for three consecutive years. This TV Show aired live for one hour daily, Monday through Friday and proved to be very successful.
Elimar, ambitious and determined, decided to try out new lands and thus face more significant challenges. In 2001, she decided to follow her brother Luis Ugueto to Seattle, WA when Major League Baseball transferred him to the Seattle Mariners. She grew up surrounded by a family of professional baseball athletes; her other brothers Eleomar Ugueto, Ruben Ugueto and her father, Enrique Ugueto.
Elimar founded her band "E276" in Seattle in 2004, where she was the leading vocalist. In just four years, her band E276 achieved tours throughout the West Coast of the United States. She is close to complete her second album "Un Día Como Hoy" (A Day Like Today) where she presents her original musical material. E276's first production "Quien es Quien" (Who is Who) has been used for radio and television commercials. Furthermore, the first 3000 printed copies were sold in one year. Elimar decided to sing Latin tropical music in 2012 since there was significant demand in the area. Then she founded Orquesta "La Grande del North West"; They have played more than 100 shows up since founded. Elimar also leads a smaller Spanish Live Acoustic Music Show: Elimar en Acústico.
Concurrent with the musical pursuits, Elimar continued hosting multiple television shows, and radio commercials as a freelancer. Elimar was the TV Host for VivaVision! In Los Angeles. ViVaVision produces streaming videos for VCast on Verizon Wireless. Elimar served as one of the radio announcers for two radio shows broadcast by ESPN Deportes Seattle: "Contacto Deportivo Seattle" and "Zona de Strike" where She was also the executive producer. Also, Elimar also co-produces radio and TV commercials with her own company TeViOnline.com Productions.
Elimar also co-hosted two seasons of "Seattle Sounders FC en Acción" sports TV program broadcast by UNIVISION Seattle (The largest Hispanic channel in Washington). In 2013, Elimar auditioned and was selected for the ESPN National Reality Show "Dream job - El Reportero" where she was a semi-finalist. Also, Elimar was selected out of a national audition to be the hostess for "El Hogar del Fútbol" an XBOX & Verizon World Cup Brazil 2014 show. Another Elimar's hosting project is with AutoNotasTV, Latin America's best source for automotive entertainment and education. Through AutoNotasTV's web series, Elimar covered global automotive events and conducts executive interviews with industry leaders. Elimar has also worked as a freelancer for Univision Deportes Network and Univision Seattle.
Elimar manages her Marketing and Entertainment company: Ugueto Marketing + Entertainment. In 2015 Elimar was helping with marketing consulting to different technology companies. Recently, she founded MiMundoCripto.com, an educational, informative and resourceful platform for those who want to learn about cryptocurrencies and blockchain.
Elimar's vast media, communications and marketing experience for more than 15 years, includes work with International, National and local companies.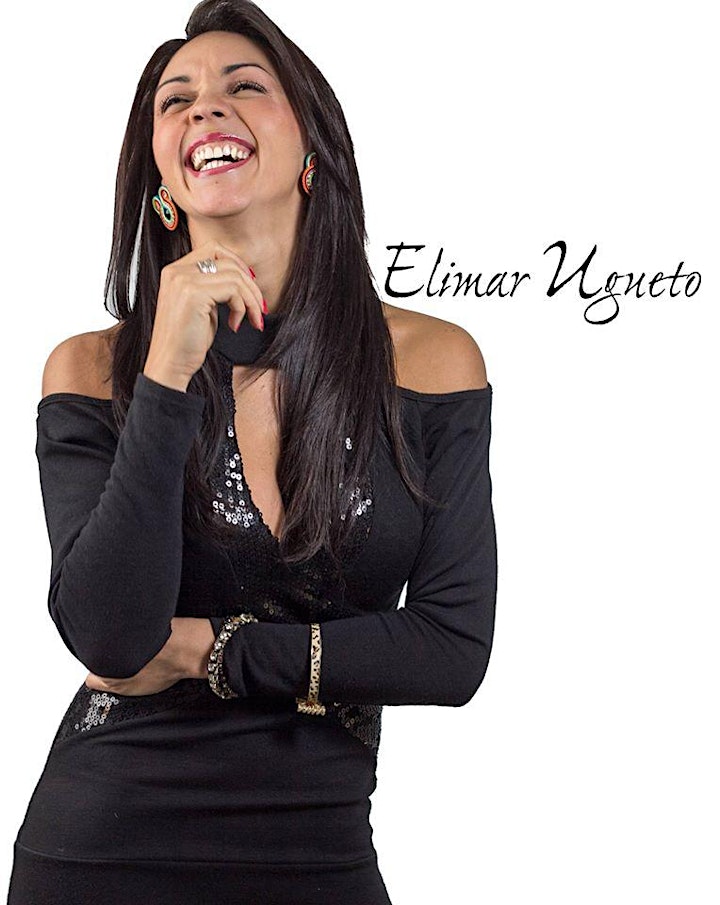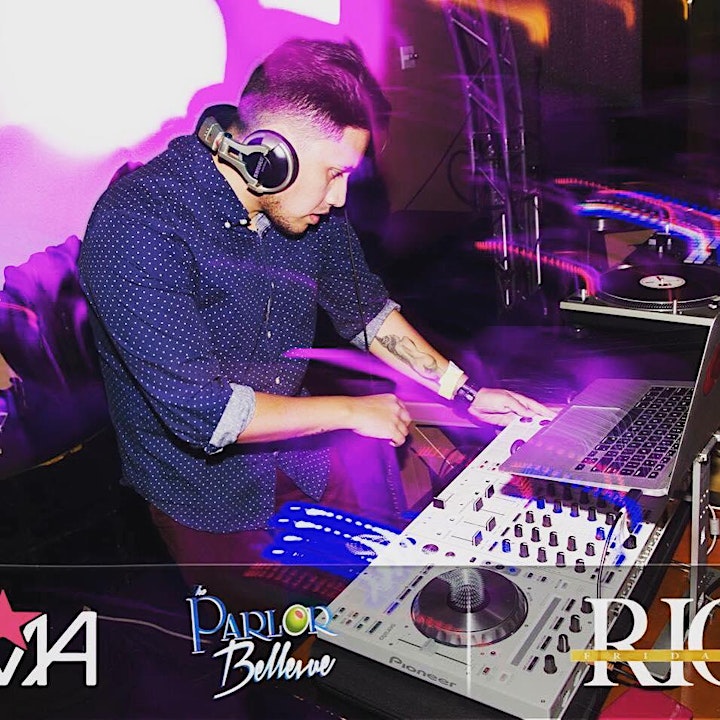 Venue Information:
El Corazon
109 Eastlake Ave East

Seattle, WA, 98109