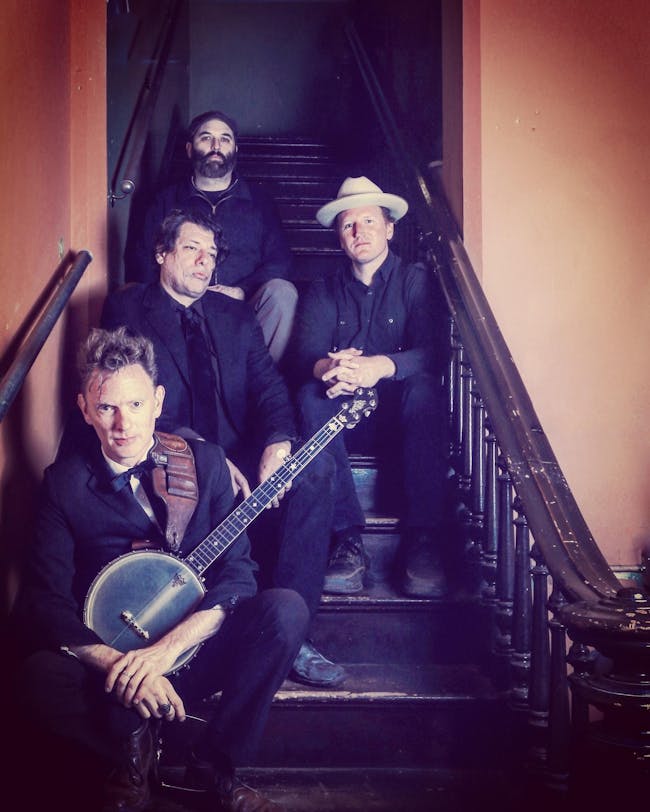 Legendary Shack Shakers
Sinister Six, Stoned Evergreen Travelers, Ichi Bichi
Funhouse
Legendary Shack Shakers with Sinister Six LIVE at Funhouse - Seattle
LEGENDARY SHACK SHAKERS
The Legendary Shack Shakers' hell-for-leather roadshow has earned quite a name for itself with its unique brand of Southern Gothic and swampy "hillbilly blues" that is all-at-once irreverent, lyrical, dangerous, and fun. Led by their charismatic, rail-thin frontman and blues-harpist JD Wilkes, the Shack Shakers are a four-man wrecking crew from the South whose explosive interpretations of swamp blues, rock n' roll and hillbilly music have made fans, critics and legions of potential converts into true believers.
Between intermittent hiatuses to work on other projects (including JD's sideshow banner-style artwork for acts like The Squirrel Nut Zippers and Marty Stuart...plus his two published books The Vine That Ate the South and Barn Dances & Jamborees Across Kentucky), the band is constantly re-mobilizing, much to the excitement of many a Shack Shakers fanatic. Despite Wilkes' extracurricular projects, the band's reputation for intense entertainment has stuck with them.
On stage, JD has been compared to the likes of Iggy Pop, David Byrne, and Jerry Lee Lewis. The Nashville Scene named Wilkes "the best frontman in Nashville", while former Dead Kennedys frontman Jello Biafra has called JD "the last great Rock and Roll frontman." Guitar virtuoso, Gary Siperko (Pere Ubu, Whiskey Daredevils) intones a variety of strains, from garage blues to gypsy jazz, while the rhythm section rounds out with Preston Corn (The Dirt Daubers) on percussion and Fuller Condon (Two Man Gentlemen Band) thumping the upright bass.
Although not necessarily "legendary" upon being named, the band has grown into its reputation the last several years due to their heavy tour schedule, seven critically acclaimed studio albums, and songs that have been featured on television shows such as HBO's True Blood and Swamp Loggers. Past tour mates and fans include Reverend Horton Heat, Rancid, The Black Keys, Slim Cessna's Auto Club, and Hank Williams III. Robert Plant is also a noted Legendary Shack Shakers fan, and picked the band to open for him on his 2005 tour of Europe. Plant named the band's third album Believe as one of his favorite records of 2005. The list of esteemed admirers goes on to include horror novelist Stephen King, who listed "CB Song" as among his iPod's Top Five in a 2008 Entertainment Weekly article. Such a wealth of devoted, cult like fans over the years has only added to the mystique that the Legendary Shack Shakers possess, carrying them down the road toward new creative pursuits and riotous tunes.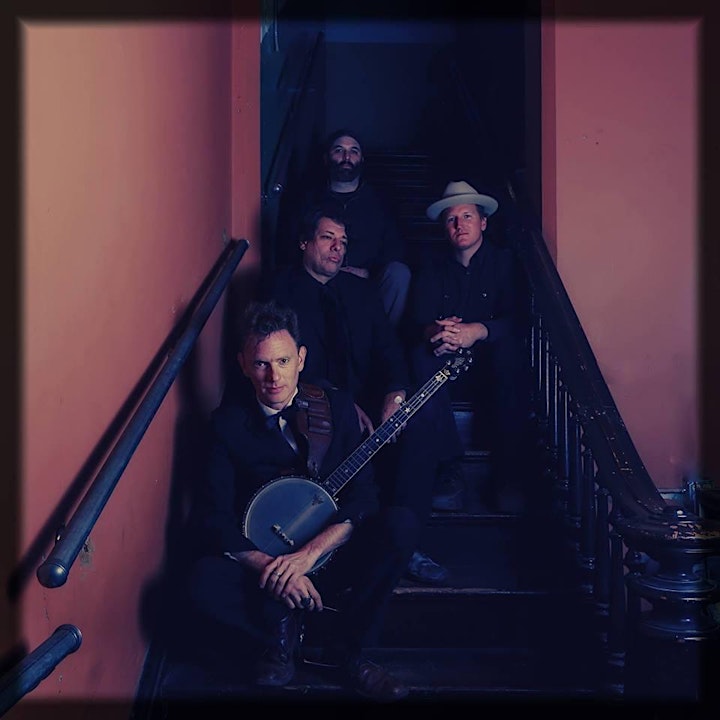 SINISTER SIX
Brother James Burdyshaw (64 Spiders, Catbutt) was already a legend in the Seattle music scene when he formed The Sinister Six in 1991 with vocalist Doug White. The new quartet found themselves under the influence of garage band luminaries like The Sonics. Doug, Brother James, bassist Erik Stockinger and drummer Jeffrey Warden showcase a hard garage rock style intertwined with blues elements.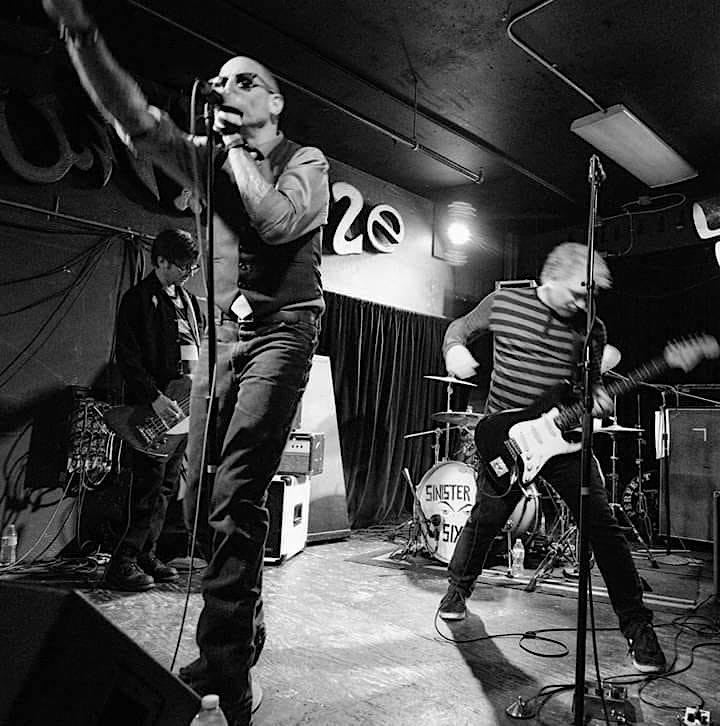 STONED EVERGREEN TRAVELERS
Stoned Evergreen Travelers is a hellbilly rock band from Tacoma WA.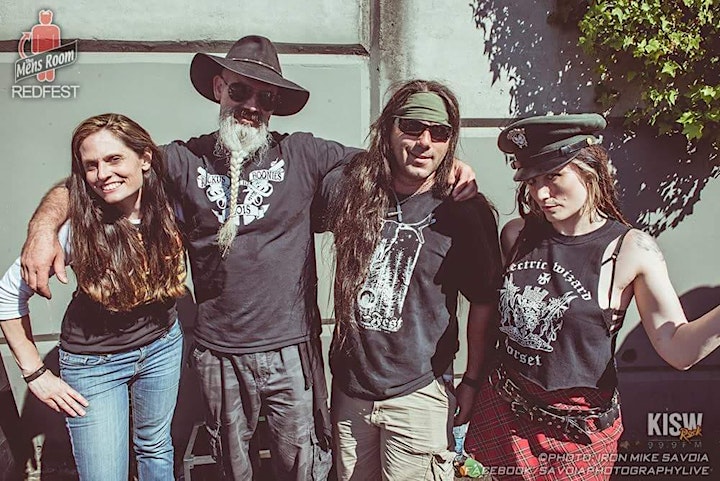 Ichi Bichi is a Pink Punk™ Rock band! Cheeky yet melancholic, punk yet pop, pink yet black, Seattle yet Osaka... We are all about high contrasts!!!
Ichi Bichi is like wearing glasses and contacts at the same time while dancing on a Ramones record set on 78rpm.
Ichi Bichi is like taking Herbie to an illegal street race in Osaka with twice the amount of NOS under the hood.
Ichi Bichi is like watching a UFC fight in 3D opposing two sugar-high chicks while you're OD'ing on pink marshmallows.
To wrap it up, Ichi Bichi is Punk music with a nice sugar frosting on top of it. There you go, it's Pink Punk™!
Come and see us playing to experience some awesome "Bichiness™", number one in its own category!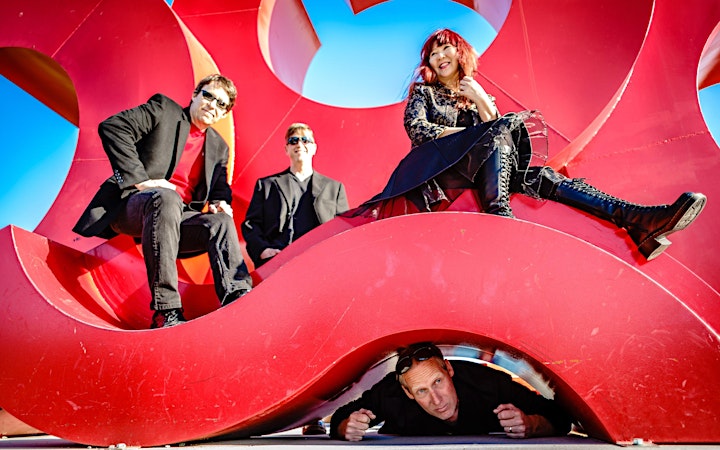 Venue Information:
Funhouse
109 Eastlake Ave E
Seattle, WA, 98109