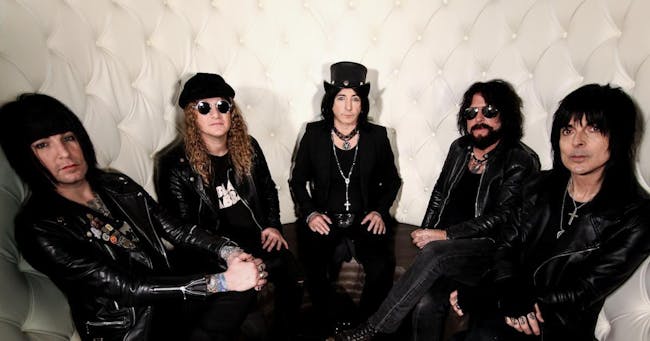 L.A. Guns (starring Phil Lewis & Tracii Guns)
El Corazon
L.A. Guns (starring Phil Lewis & Tracii Guns) LIVE at El Corazon - Seattle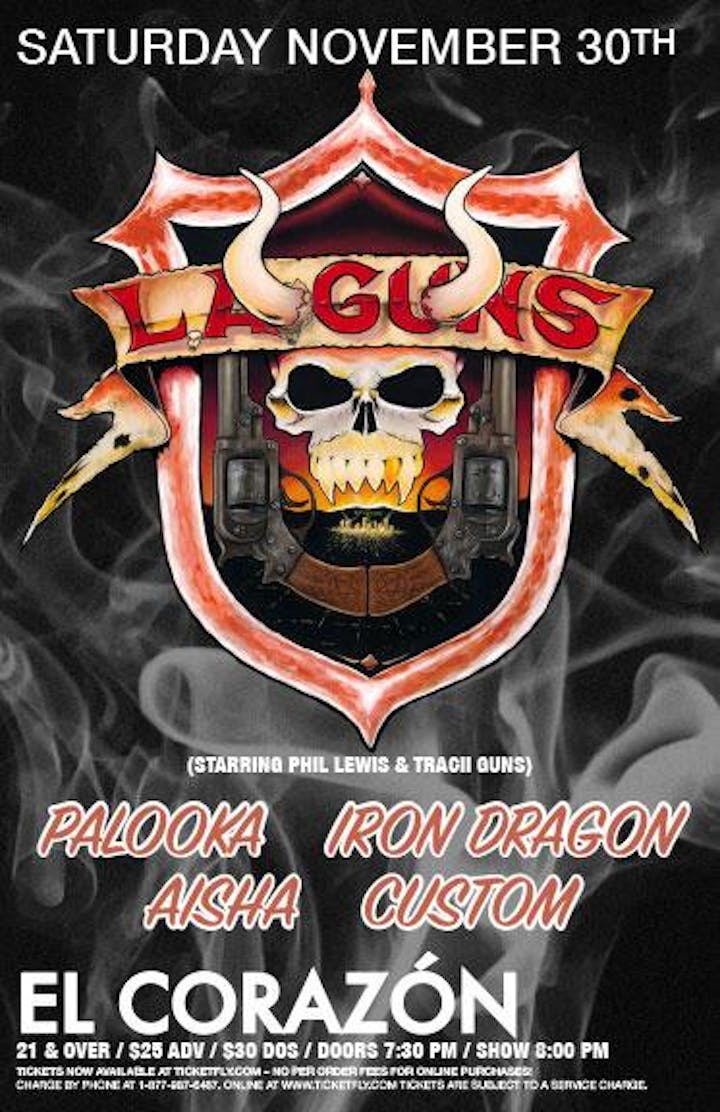 L.A. GUNS
L.A. Guns was formed in 1983 by guitar player Tracii Guns and, then unknown singer, Axl Rose on lead vocals.
The Classic Lineup of Guns, former Girl singer Phil Lewis, Steve, Kelly & Mick, have sold 6 1/2 million records, including 1988's L.A. Guns and 1990's Cocked and Loaded, both of which were certified Gold. Cocked and Loaded contained the hit single "Ballad of Jayne" that went to #33 on Billboard's Hot 100 and #25 on the Mainstream Rock charts.
From the mid-90's to the mid 2000's, after changing lineups twice, L.A. Guns continued to tour and release new music. Following their successful performance at SiriusXM's HairNation Festival in May of 2016, L.A. Guns went into the studio to record the critically acclaimed, The Missing Peace, the highest selling release for Frontiers Music in 2017. Their 12th release, The Devil You Know, released March 29, 2019 to the same critical acclaim.
Since reunited, Tracii and Phil continue to tour around the world with L.A. Guns which includes Johnny Martin (bass), Ace Von Johnson (guitar) and Scot Coogan (drums).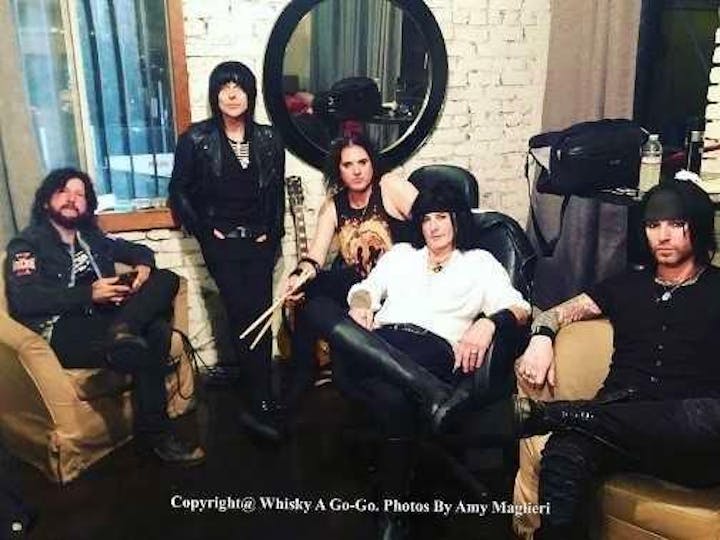 PALOOKA
PALOOKA is big thick two guitar rock the way nature intended it. Singer Chuck Campbell belts out melody lines full of emotion and purpose with tenacity. Duffy Delgado and Glen Logan trade flurries of devastating and searing guitar punches reminiscent of a barroom brawl. All of which sits on the rock solid pounding foundation built on the talents of Howard Binner on bass and the percussive mauler Jason Reavis on drums.
PALOOKA clearly borrows from their past contributions to bands like Overlord, Bible Stud, Slaughterhaus 5, Debutant, Razrez, and Nylon Kincaid. PALOOKA brings those and other influences together to offer a complete and contemporary take on Hard Rock/Alternative music full of honest emotion and grit.
What's Wrong With Wanting Everything is not only the title of PALOOKA's cd and the accompanying title track but it also seems to be their approach to putting together an album. The 11 songs on this cd cover a lot of ground which at times makes it hard to fathom how all these often divergent tunes sit so closely together, so comfortably. The good news for the listener is that they do.
How you ask? It may be the fact that PALOOKA brings together musicians who have been haunting the Seattle scene from the pre grunge days (yes there was a pre grunge Seattle music scene) to present. PALOOKA is made up by former members of Overlord, Bible Stud, Boss Martians, Razrez, Debutant, Born Naked. Combined with influences PALOOKA sites ranging from Elton John and Louis Armstrong to Bowie/Ronson, KISS, Cheap Trick, Alice Cooper, Iggy Pop, The Sex Pistols, The Cult, The Ramones, The Rolling Stones, Motorhead, Judas Priest and many more the picture gets a bit clearer. Topped off by the obvious Evel Knievel hero worship that asserts itself from their younger days as demonstrated by the cover photo we start to get a glimpse of how they pull it off.
What's Wrong With Wanting Everything goes from heavy and loudly extroverted at times to subdued, self-critical and introspective. Not afraid of guitar solos, or quite acoustics the musical pallet here ranges from hard rock with metal tinged fury to something approaching alternative and at times even bluesy. Songs on this cd deal with subjects ranging from larger social commentary with songs like Ugly American, and Dime Store Jesus, to the loss of a close friend and brutal self-examination on Sun Will Rise, and Golden Boy, to a gratuitous pursuit of life in the adrenaline fueled moment on the title track.
Ambitious? Sure but it works. According to PALOOKA there is nothing wrong with wanting everything and this cd proves that they just may be on to something.
PALOOKA's, CD What's Wrong With Wanting Everything was released on June 28th 2011. The first run of the CD sold out within a little over a month. Songs from the CD What's Wrong With Wanting Everything have been featured on KISW, Seattle's premier rock radio station as well as many internet radio stations and podcasts worldwide.
PALOOKA released a 2 song 7 inch vinyl single on August 27th 2013 featuring the song She's Speed backed by live fan favorite Under Control.
Their second LP Turbo Excelente, released on November 18, 2017, features 10 songs on 12-inch black vinyl and includes a digital download card. The vinyl version is available at select record stores in the Pacific Northwest and Worldwide, as well as directly online from CD Baby.
Turbo Excelente is the product of writing and recording demos of almost 20 songs then choosing the 10 that came together to become the album we wanted to create. This album was a labor of love for all of us and we are excited to share it with the world.
In early 2019 PALOOKA released a digital single featuring the songs Separated From Sunshine and Do You Need It which is available via CD Baby and on all major digital music sites and apps.
Most recently PALOOKA has been in the studio with the new line up and has plans for several releases over the Summer of 2019. Plans also include writing new material for the next PALOOKA album which the band plans to start recording this Fall.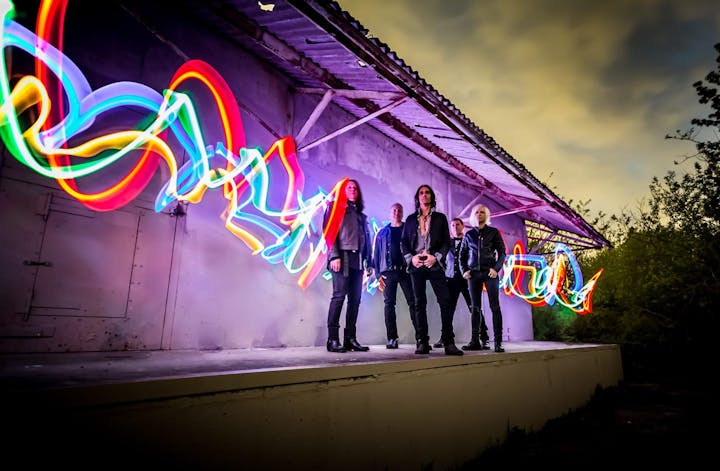 IRON DRAGON
As the premier 80's hair metal cover band in the Seattle area, Iron Dragon began performing their own music in 2016 and just recorded a six-song EP. The originals have been well received and are garnering attention from KISW, local clubs and music fans.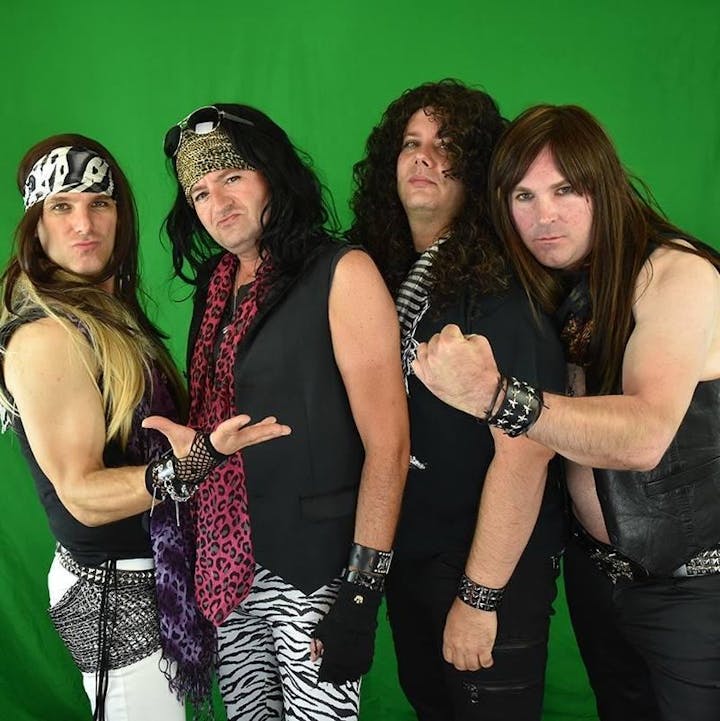 AISHA
Classic riff Rock n' Roll is alive and well with Seattle vocalist and songwriter Aisha. Her thunderous guitar riffs and electrifying vocals deliver an original yet familiar brand of rock n' roll, with songs of arena sized proportions.
In 2012, Aisha founded Seattle's All Female Soundgarden Tribute band, where she turned heads with her natural and authentic delivery of Chris Cornell's powerful vocals. In 2018, she embarked on an original solo career. Her upcoming self titled debut album is a breath of fresh air for rock n' roll purists, with catchy Joe Perry-esque guitar riffs, and soaring vocals reminiscent of classic heavyweights such as Robert Plant, Steven Tyler, and Chris Cornell. Aisha's self titled debut is a time capsule of sorts, drawing together songs inspired by each of the golden eras of rock. With influences such as Paul Rodgers, Chris Cornell, Whitney Houston, The Black Crowes, and Prince, Aisha has a unique vocal style that will surely one day place her in the ring with the rock n' roll big dogs.
Catch Aisha live with her wall of sound, consisting of drummer Chase Culp, bassist Rose McMayhem, and featuring a rotating lineup of guitarists including Kathy Moore and Keith Wright.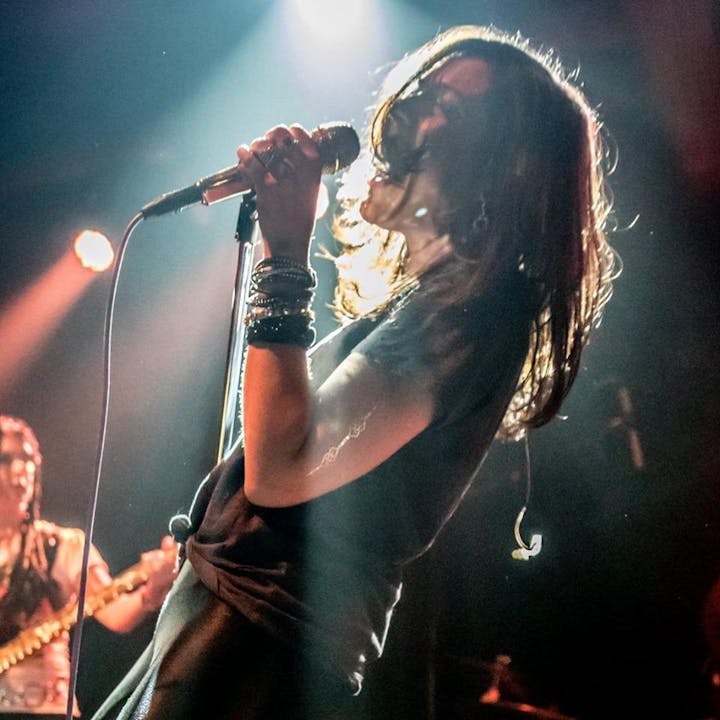 CUSTOM
For more than a dozen years, CUSTOM has been a leading voice in the vibrant and fast-growing rock music scene in Seattle, WA. Inspired by a wide variety of influences including rock, pop, blues, punk, prog, metal, and even classical, CUSTOM has developed a unique and ever evolving sound.
"Brace For Impact", CUSTOM's fourth album release, is currently receiving positive reviews from across the globe, earning them airtime on both traditional as well as internet radio.
With over a decade of experience and four albums under their belt, Seattle hard rock experts Custom have graced the rock world with yet another monstrous collection of shredding tunes. Brace For Impact, the latest self released album is a fair warning to any listener about to don headphones or for the even more daring, those cranking their speakers up to 11. Brace For Impact is a musical and lyrical journey surely to hit home with a number of listeners, especially those rooted in the Pacific Northwest as the summer fades and the rainy season begins to set in. The album can be enjoyed during times of rocking celebration and times of inward self reflection and preparation to move forward. This is an album you don't want to miss!
Northwest Music Scene
"Are you looking for some down and dirty, no frills, kick ass, guitar driven hard rock? If you are I suggest you listen to... Custom (from Seattle WA). I liked [Custom] from the first listen. But, with each subsequent listen I like it even more. Cool songs and some wonderful guitar work throughout make it quite enjoyable."
MyGlobalMind Magazine
CUSTOM is:
David Lyon - Lead Vocals (Ashes of Eden)
Corey Petro - Guitar (Runaway Trains)
Scott Bickham - Guitar & Vocals (The Cunninghams)
Paul Yarnold - Bass & Vocals (Model Citizen)
Brian Cochran - Drums
CUSTOM is proudly sponsored by: Fireball Cinnamon Whisky, Soldano Custom Amplification, Ross Precision Guitars, Clayton Picks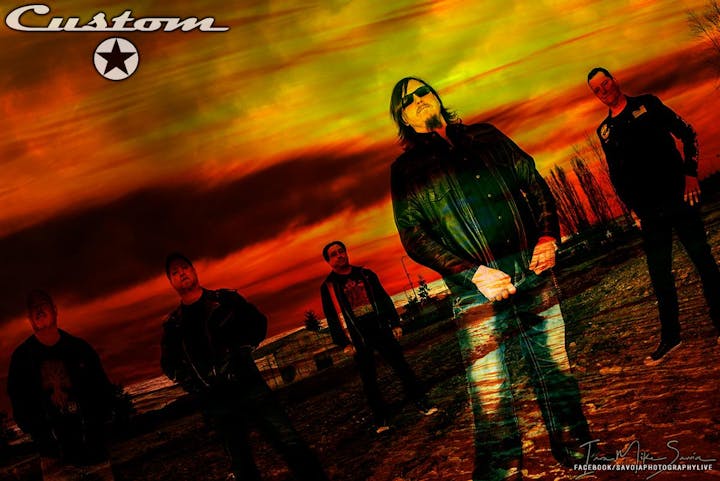 Venue Information:
El Corazon
109 Eastlake Ave East
Seattle, WA, 98109