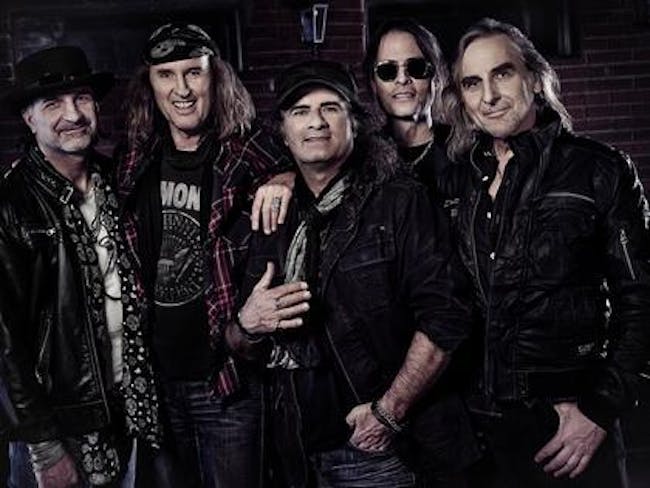 KROKUS at El Corazon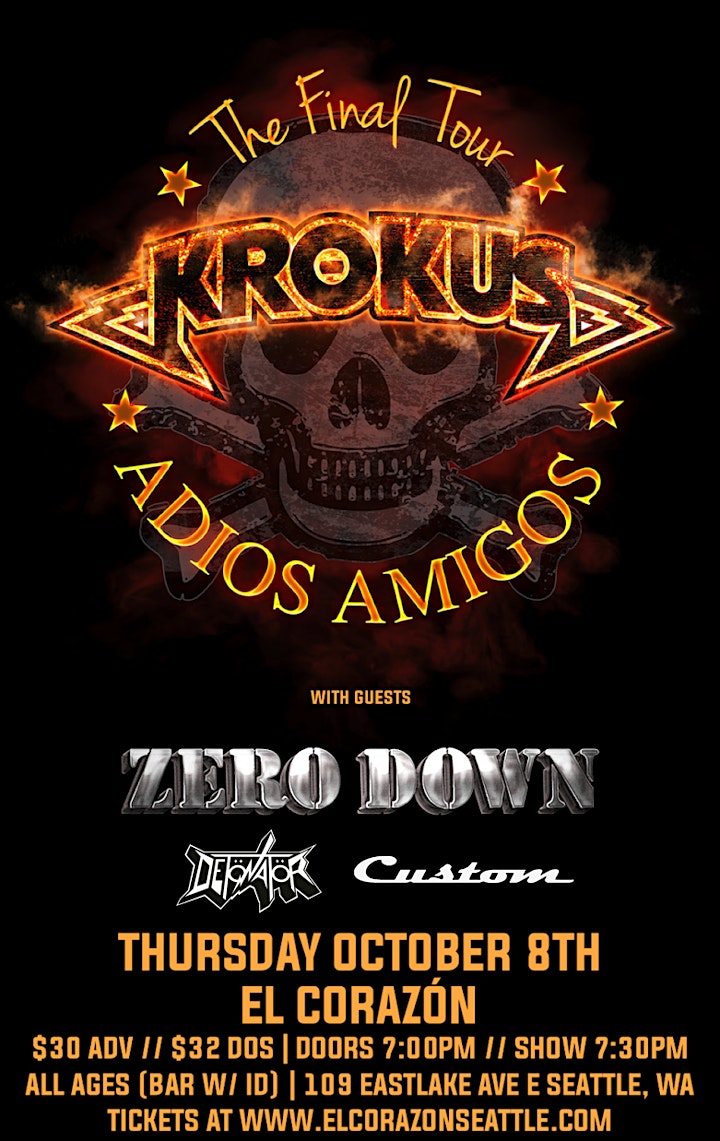 KROKUS
For almost 40 years now, Krokus has stood for high-quality, honest-to-goodness, hand-made power rock. No other Swiss rock band sells albums and its back catalogue worldwide like Krokus. The band has already sold over 14 million records, toured the world, and received gold and platinum discs in the USA and Canada. The milestones in their rock career are dotted around the world: from Australia and the USA to Mexico, Russia, Japan, and China.
But it hasn't all been one long high: death, sickness, and internal strife have pushed the band to the brink of collapse. The story of Krokus is like no other. It is full of highs and lows, sell-out stadium concerts and sweaty club gigs. These five musketeers have outlasted trends and survived treacherous US managers, tough splits, bad deals, shady lawyers, drugs, awful fast food, endless bus trips, disco, grunge, grotesque record companies, and double-dealing advisors.
In the course of their legendary career, Krokus has rocked over 2,000 shows on five continents, countless cities, crazy gigs, unique venues, and allegiant fans. Over the course of the last four years, no less than 20 of these live shows have been recorded. They each had their moments, but the gig on the night of 30 August 2013 in their hometown outshone them all. The band was on fire, driven by a smoking hot audience bound together by a killer location: the 'House of Rust". The live album entitled Long Stick Goes Boom captures the essence of this magical, incredible evening. It was a truly unforgettable moment in time when everything came together. It was the night Krok'n'Roll came back to town - to Rockcity Solothurn, where everything began back in 1975.
It is the definitive proof that in an increasingly digital, cold, and antiseptic world, there is still room for honest, dirty, hand-made music, for the eternal flame of the rock'n'roll - the lifeblood of Krokus.
With all the changes Krokus and the world have gone through over the years, the boys have never forgotten their roots. The support and the loyalty of their fans were the fuel they needed to power on, cross limits and go the extra mile. And yes, there is life before death. Damn right there is! This album is a new Krokus classic. It may even be their best yet. One thing is certain, it is definitely the most lively, sweaty piece of work! Switzerland's most successful international band has had some major hits down the dusty road. Or as the renowned English journalist Malcolm Dome says: 'Krokus is one of the best hard rock bands of the last 40 years'.
Long Stick Goes Boom is the living proof of this. And you've got the front-row seat.
Krokus looks forward meeting you again this year in the fireball of Krok'n'Roll - when long stick once again goes boom!
ZERO DOWN
Formed in 2002, ZERO DOWN consists of five veteran musicians from the Seattle metal/punk rock scene that cast iron 70's Arena Rock and NWOBHM guitar riffs with hardcore punk intensity. ZERO DOWN has shared the stage with a variety of national acts including UFO, Motley Crue, Diamond Head, Y&T, Raven, Accept, Godsmack, The Accused, The Supersuckers, Michael Schenker Group, Prong, Paul Dianno and many more over the years and have released four full length CDs. Their latest release "No Limit To The Evil" was released on Minotauro Records in Jan of 2015 and includes artwork by the master of metal art, Ed Repka (Megadeth, 3 Inches of Blood, Death, Misfits, etc).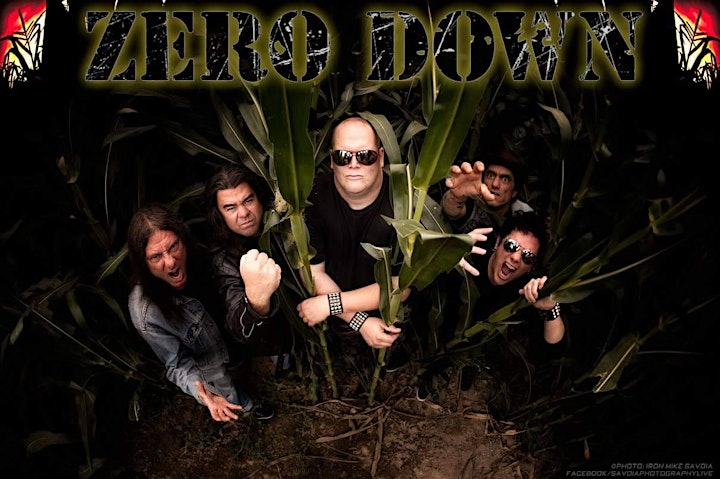 DETONATOR
Speed-rock-n-roll from the Pacific Northwest.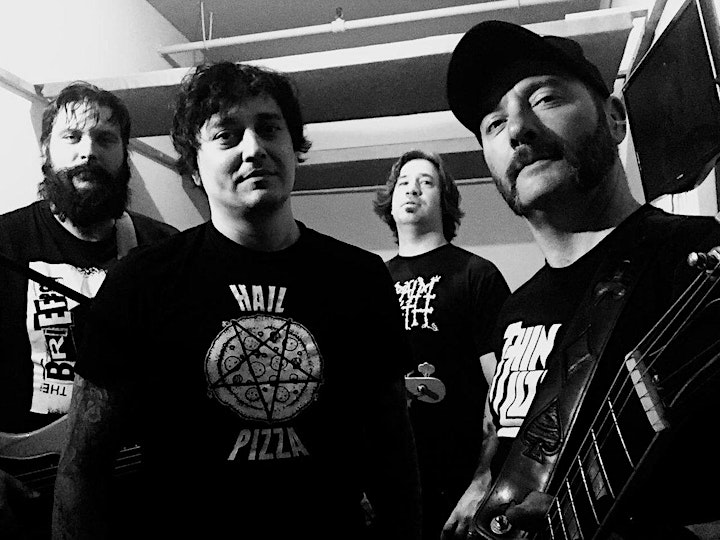 CUSTOM
For more than a dozen years, CUSTOM has been a leading voice in the vibrant and fast-growing rock music scene in Seattle, WA. Inspired by a wide variety of influences including rock, pop, blues, punk, prog, metal, and even classical, CUSTOM has developed a unique and ever evolving sound.
"Brace For Impact", CUSTOM's fourth album release, is currently receiving positive reviews from across the globe, earning them airtime on both traditional as well as internet radio.
With over a decade of experience and four albums under their belt, Seattle hard rock experts Custom have graced the rock world with yet another monstrous collection of shredding tunes. Brace For Impact, the latest self released album is a fair warning to any listener about to don headphones or for the even more daring, those cranking their speakers up to 11. Brace For Impact is a musical and lyrical journey surely to hit home with a number of listeners, especially those rooted in the Pacific Northwest as the summer fades and the rainy season begins to set in. The album can be enjoyed during times of rocking celebration and times of inward self reflection and preparation to move forward. This is an album you don't want to miss!
Northwest Music Scene
"Are you looking for some down and dirty, no frills, kick ass, guitar driven hard rock? If you are I suggest you listen to... Custom (from Seattle WA). I liked [Custom] from the first listen. But, with each subsequent listen I like it even more. Cool songs and some wonderful guitar work throughout make it quite enjoyable."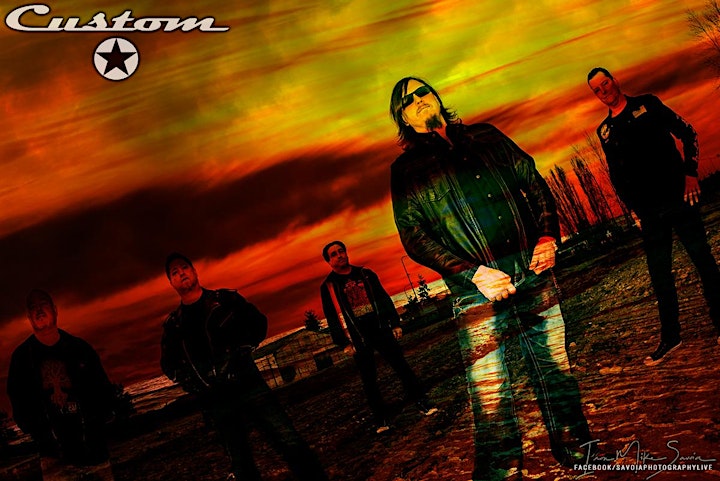 Venue Information:
El Corazon
109 Eastlake Ave East
Seattle, WA, 98109