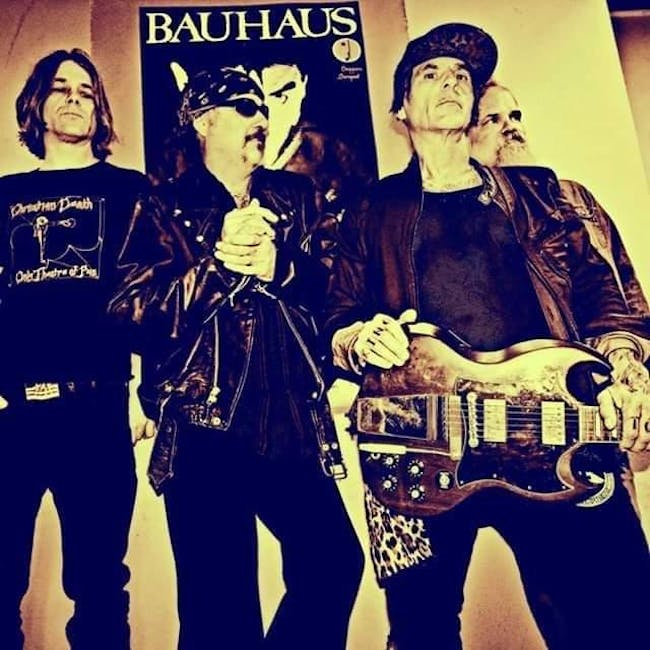 Joe Wood Change Today at The Funhouse
JOE WOOD CHANGE TODAY
('83 TO '93 - PERFORMING SONGS FROM HIS 10 YEARS WITH T.S.O.L.)
Joe Wood is an American singer and song writer from Long Beach, California. His first band 'Der Stab' 1977 to 1978. Joe played guitar and opened shows for 'The Germs', 'Social Distortion' and 'The Chiefs'.
Joe was introduced to Country, Gospel and Blues from a very young age through his Father and Uncle. It was no surprise that while playing Punk Shows in LA he veered towards the bands like 'The Blasters', 'Top Jimmy' and 'James Infeld' and started his own band 'Joe Wood and the Loners'. After opening shows for those bands mentioned above plus many others, he was asked to play bass with an Orange County band 'The Hated' while continuing to front his own band 'Joe Wood and the Loners'. When 'T.S.O.L.' broke up, Ron Emory, 'T.S.O.L.'s' guitarist started to sit in with Joe's band 'the Loners'. Not long after that, Mike Roche started to show up to these gigs and invited Joe to jam with him and Ron. Soon after 'Dead Kennedys' manager Mike Verane told them to just call it 'T.S.O.L.' and Joe says he was "either to young or dumb to know what he got himself into".
They got a record deal, wrote their first LP and record it in three days at 'Mad Dog Studios'. "I got my ass kicked many times simply because I was not Jack." It took a couple of years for this version of 'T.S.O.L.' to find its own audience and they did after five records. Many tours and soundtracks later, Joe wrote his first solo record after 'T.S.O.L.'. The band was 'Cisco Poison' and the record was 'It's a Long Way to Heaven'. Joe toured with the 'The Paladins' and a few other great bands.
Then once again he went back to his first love, Roots Americana Music and in 1998 he started 'Joe Wood and the Lonely Ones'. Joe has had success playing in with such greats like 'BB King', 'Buddy Guy', 'Joe Walsh'. He has done some tours as 'T.S.O.L.' in Brazil. But while not using that name in the US because the original members got back together and Joe says it would be stupid, "'T.S.O.L.' was just one of the many bands I have been in. Yes, it was the most successful, but that has been a mixed bag for me good and bad." Joe continues to write, play music and paint in Encinitas, California. Joe occasionally plays the 'T.S.O.L.' songs that he wrote and sometimes dose whole shows under the name 'Change Today', named after the first 'T.S.O.L.' album Joe contributed to.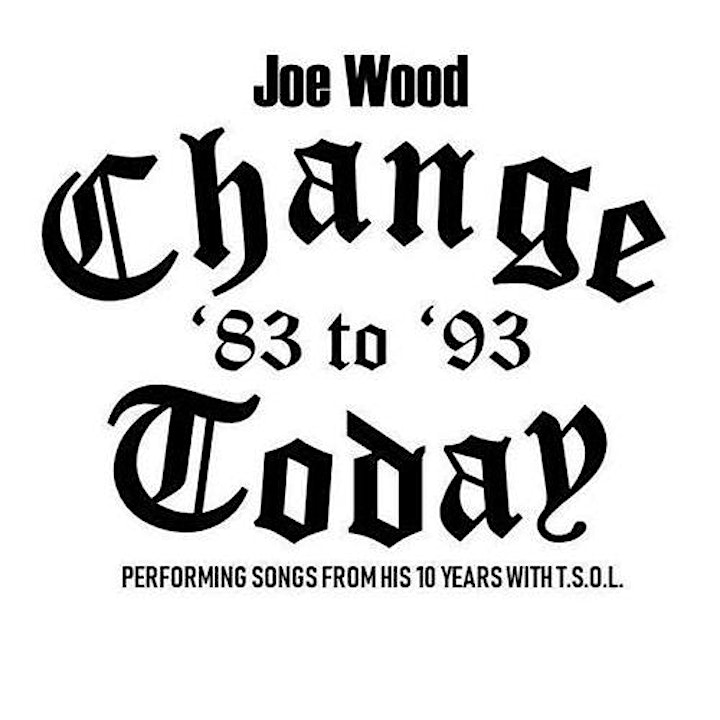 THE MOBERLYS
Guitarist, Singer, Song Writer, Producer, Author Jim Basnight's work encompasses music from Garage Punk, American Roots Music to Eclectic Pop. Jim has been instrumental in the original rock music scene in the Pacifc North West since the mid 1970's.
ATOMIC RUST
Shaking off the oxidation.Oozing Punk Rock Metal Radiation to dive bars across the nation.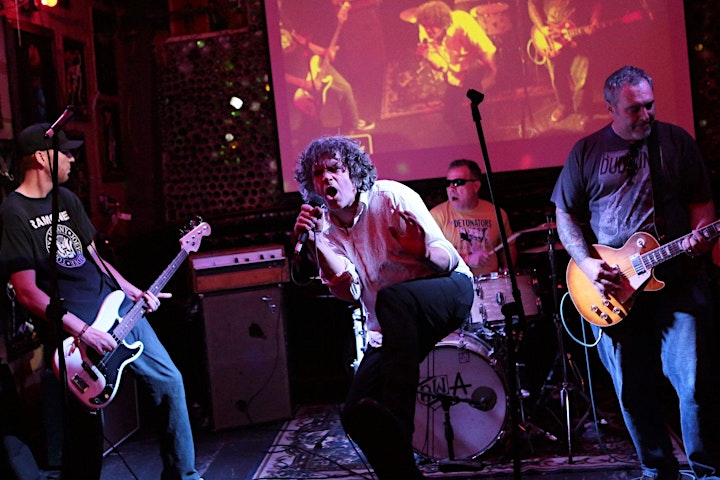 Venue Information:
Funhouse
109 Eastlake Ave E
Seattle, WA, 98109