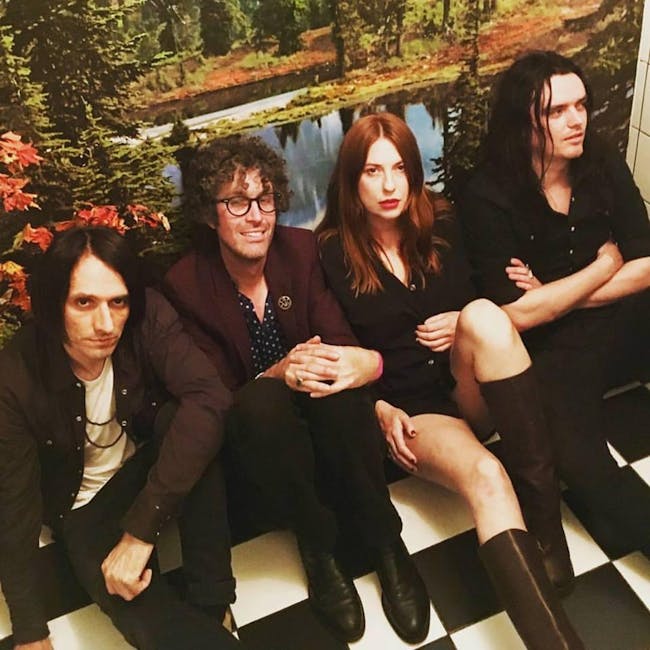 Grinding Eyes & Dirty Sidewalks at The Funhouse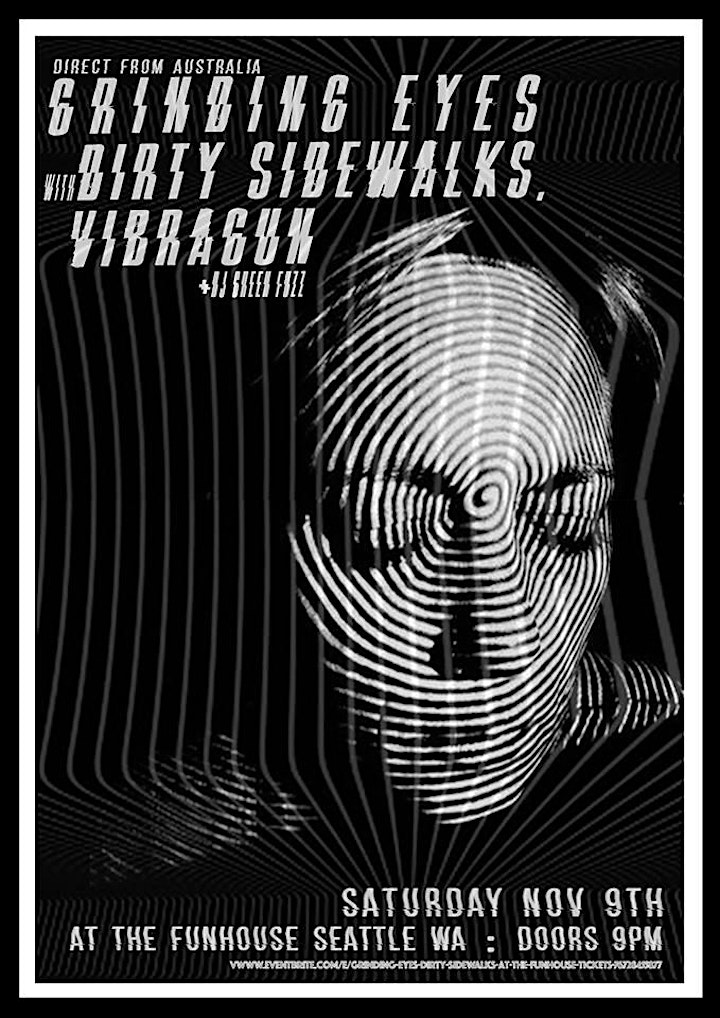 GRINDING EYES
Grinding Eyes combine Psychedelic Drone-Rock and ambient Garage-Punk in a dark soundscape.
Psych-Rock, Krautrock, Shoegaze and Garage- Punk can be heard..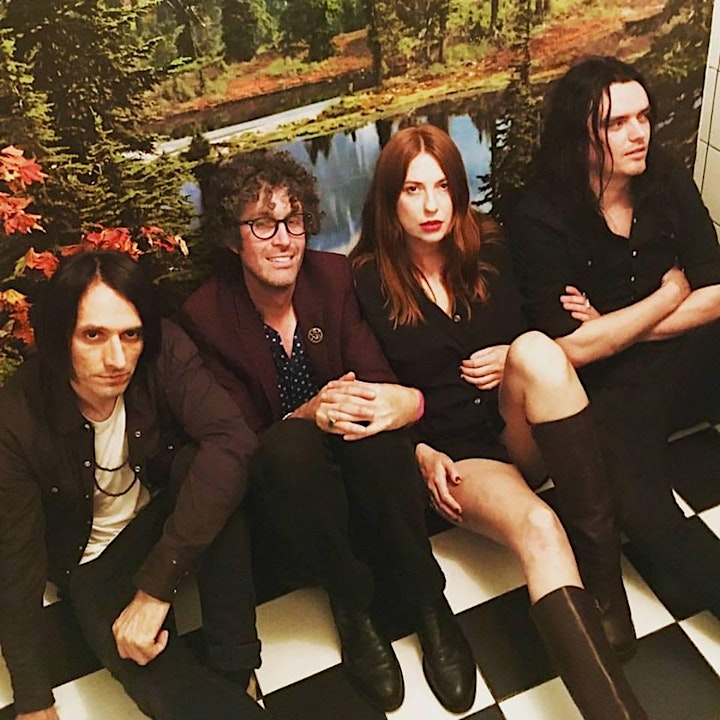 DIRTY SIDEWALKS
Seattle's Dirty Sidewalks don't just take sonic cues from the fuzzy haze of The Jesus and Mary Chain, the honed pop songcraft of Oasis or the rich vocal colors of The Beach Boys and The Everly Brothers—they keep it in the family, too. Formed in 2010 by Erik Foster, older brother (and founder of surf/garage outfit The Boss Martians) Evan Foster and longtime friend Evan O'Neil, the band plays anthemic tunes informed equally by '80's college rock, '90's Britpop and '60's harmonies.
Bolstered sonically by the elder Foster's crisp, punchy production and the younger's songwriting and visual talents, Dirty Sidewalks are a force to be reckoned with. Since forming, they've played live extensively, opening for bands ranging from Har Mar Superstar and The Moving Units to The Mono Men and Young Fresh Fellows.
In May 2015, the trio released their first track, "It's Getting Better," as a digital single on Los Angeles-based label MuSick Recordings. An original yuletide bummer ballad, "It's Xmas (And Everyone is Miserable)," landed on Soundcloud in December. Now, in 2016, their infectious hooks take physical form, with "It's Getting Better" set for release as a 7" vinyl single in March, and debut LP Bring Down The House Lights following in the summer. With records in the pipleline, more songs in the quiver and tour dates forthcoming, this band of brothers are all set for a banner year in rock 'n' roll.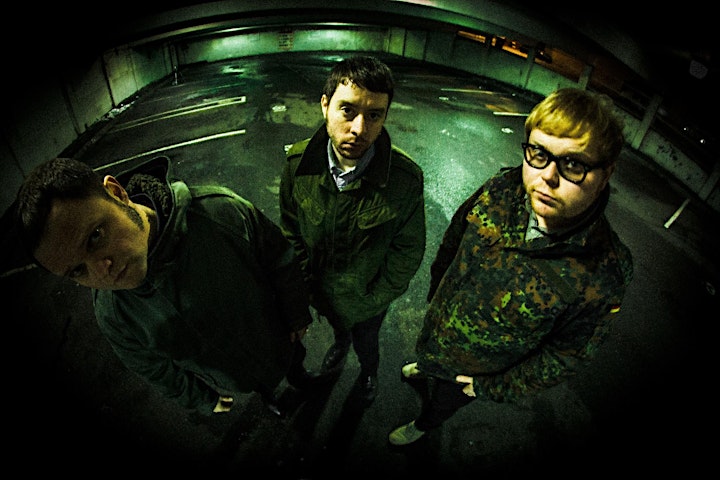 VIBRAGUN
Seattle's VibraGun mixes the hard-driving shimmer of early 90's british alternative with hips and swagger that would make Marc Bolan proud then slingshots the whole payload heavenward in a blast of cosmic rocketfire. Following the weird noise pop of their first EP, their 2014 eponymous full-length was engineered and produced by Evan Foster (Boss Martians, Dirty Sidewalks). The songs are rife with massive riffing, narcotic lyrics and midnight-drive adrenaline in songs such as "Send Me to Dream," and was ranked by Huffington Post UK in their top 20 albums of the year.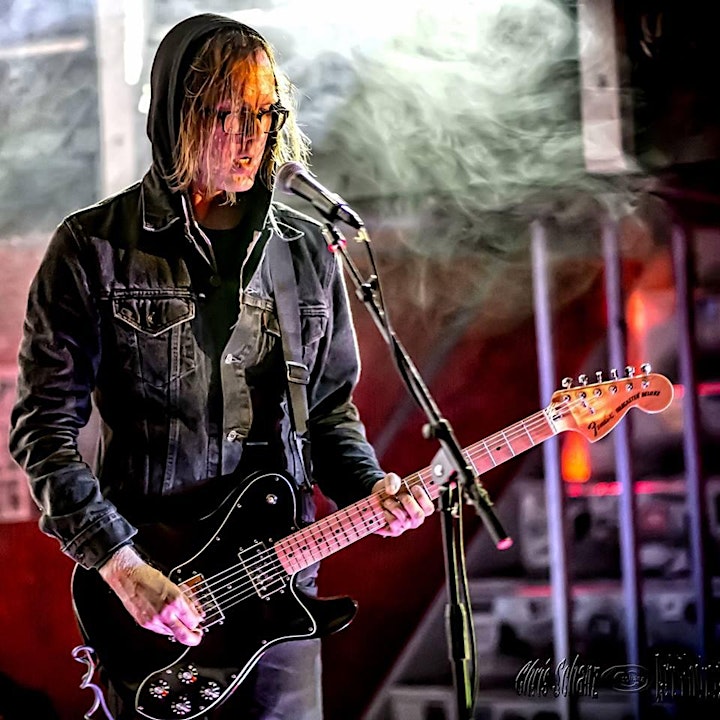 Venue Information:
Funhouse
109 Eastlake Ave E
Seattle, WA, 98109