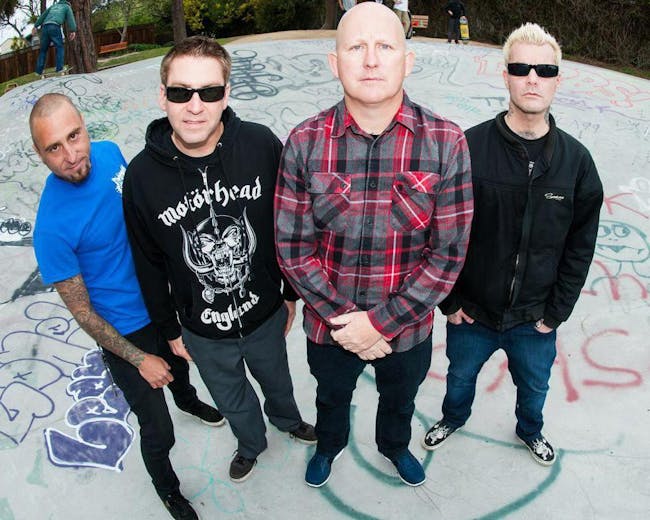 Good Riddance
MDC, Cigar (2), Good Touch, Hilltop Rats
El Corazon
Dead Air Hardcore Radio & El Corazon Present: Good Riddance at El Corazon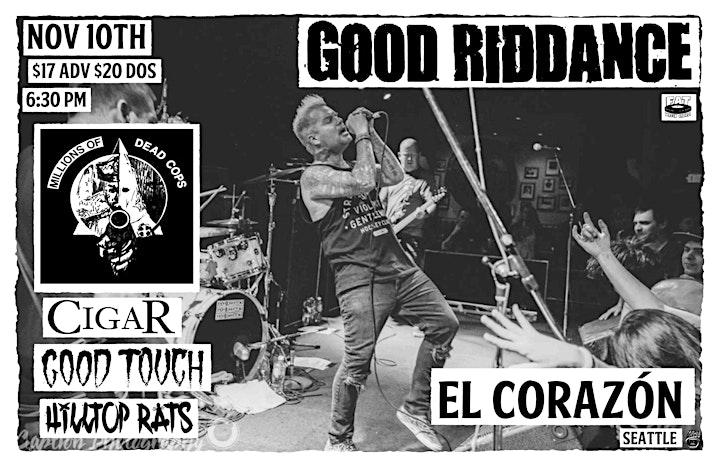 GOOD RIDDANCE
Good Riddance is a hardcore punk band from Santa Cruz, California which was formed in the early 1990s. The band grew out of California's vibrant surfing and skateboarding culture and was influenced by such bands as Black Flag, The Adolescents, TSOL and Bad Religion as well as East Coast bands like Sick Of It All and the Cro Mags.
The group's early years were spent going through line up changes, playing local and regional shows and recording demos as they developed their sound. Early tours and a 7" record release on Little Deputy Records in 1993 ("Gidget") brought the band widespread interest and overwhelmingly positive reviews.
In 1994 the band caught the interest of Fat Wreck Chords who released the "Decoy" 7″ later that year while the band hit the studio with producer Ryan Greene to record their first full length album "For God And Country" which was released in early 1995.
Over the next decade Good Riddance went on to release seven full length albums and an EP for Fat while crisscrossing the globe dozens of times on tour. The band developed a dedicated and passionate fan base through their constant touring and politically charged music. Good Riddance began donating a portion of their record sales to various organizations and doing whatever they could to raise awareness about the causes they felt strongly about.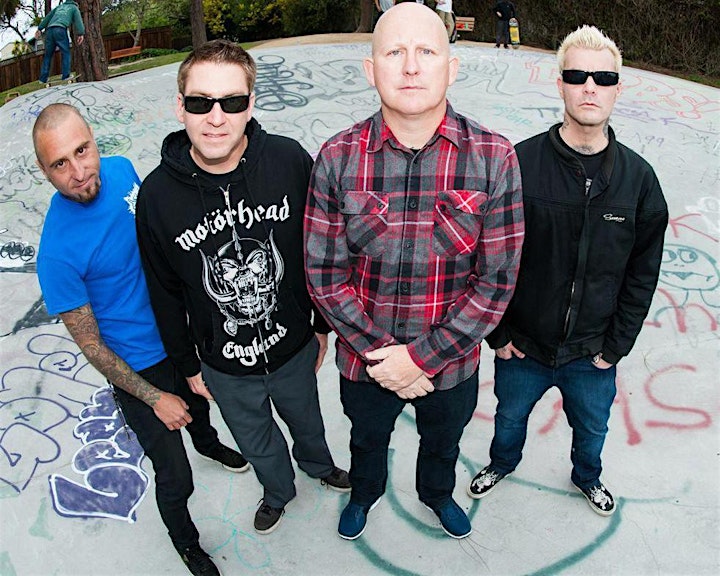 M.D.C.
M.D.C. is an American Punk Rock classic; formed out of the depths of Texas in 1981 by Dave Dictor, they are now based out of Portland Oregon and continue to lead the punk scene in catchy, far left socio-political ideology and through a high energy sound. The name is something of an enigma, changing with every release to reflect the issues of the day; previous names have included Multi Death Corporation, Millions of Dead Children, Millions of Damn Christians, and of course, the classic (and most controversial) Millions of Dead Cops.
MDC exists today, merging an 80s feel, with original members Dave Dictor still rocking the mic, championing causes dear to his heart such as Animal Rights, and Ron Posner on Guitar. They are joined by relative new comers, Mike Smith (No Red Flags) on bass, Jesse Onion Cobb (Embrace the Kill, Dirty Kid Discount) on drums, and second guitarist Bill Collins (from MDC's 1990 line-up with Rancid's Matt Freeman) which keeps things unpredictable and current.
MDC have racked up over 2000 gigs in its 36 year career with countless North American tours, 20 European tours, and have travelled to as far flung places as Brazil, Mexico, Australia, even New Zealand, and stir up energetic crowds wherever they go. MDC is excited by reports of protesters shouting "NO TRUMP, NO KKK, NO FASCIST USA" (MDC lyrics) at a recent Trump rally in South Carolina; the ideals that formed in 81 are still around and kicking today. MDC is heading to your home town soon, and are not to be missed!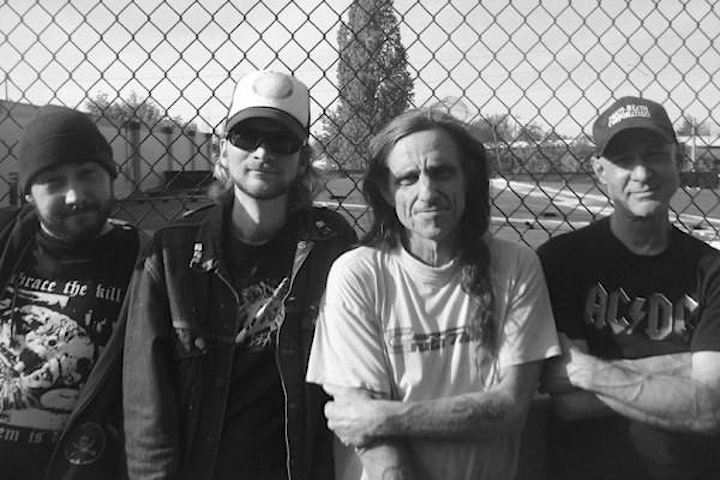 CIGAR
Punk band from the West Coast of the U.S. Formed in Eugene, Oregon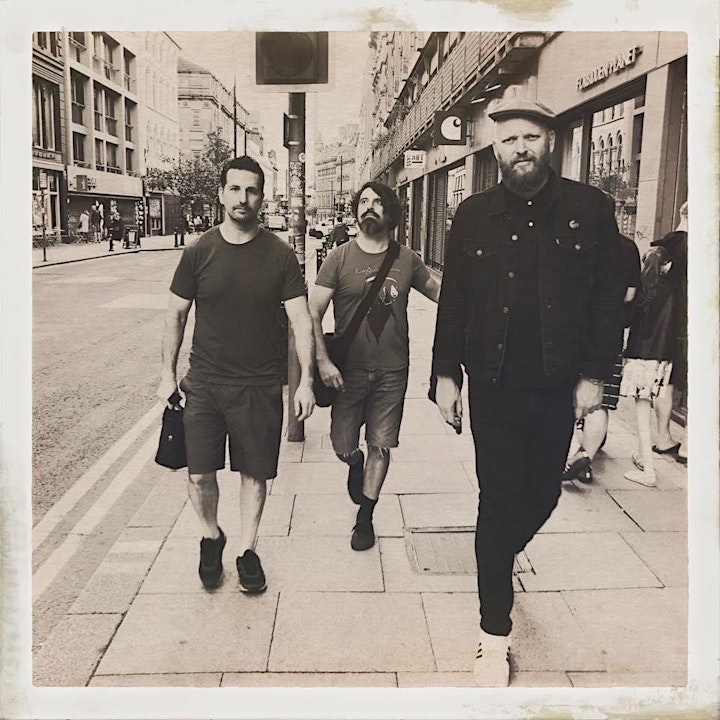 GOOD TOUCH
Seattle Skate Punk band Featuring Current And Ex Members Of Crutches, Marginal Way, Three Found Dead, Land Of Wolves & Shakin Micheal J.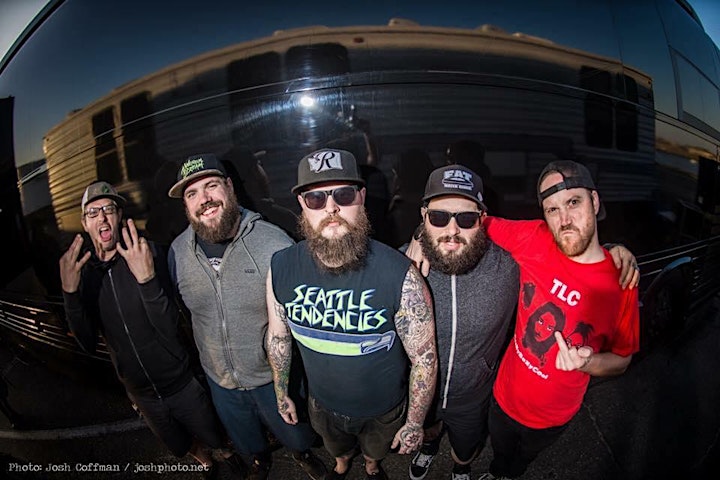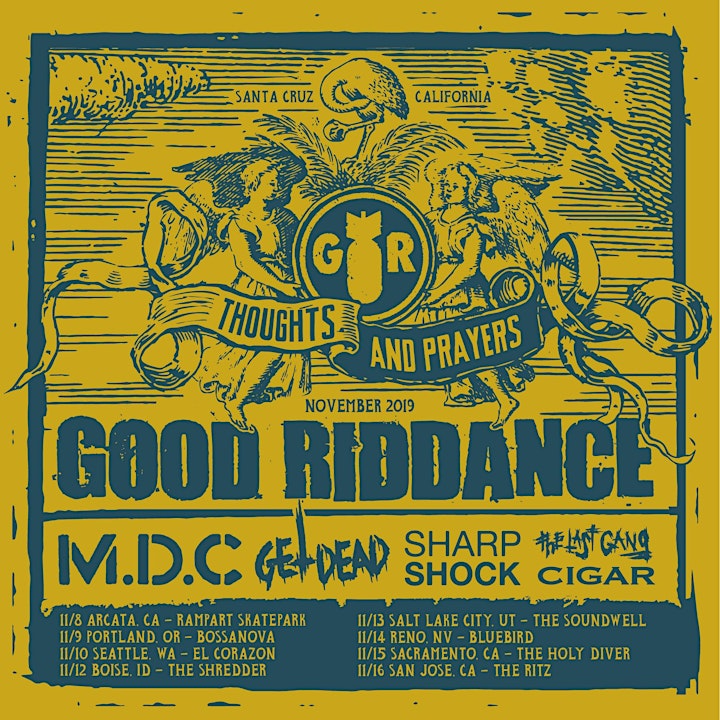 Venue Information:
El Corazon
109 Eastlake Ave East
Seattle, WA, 98109