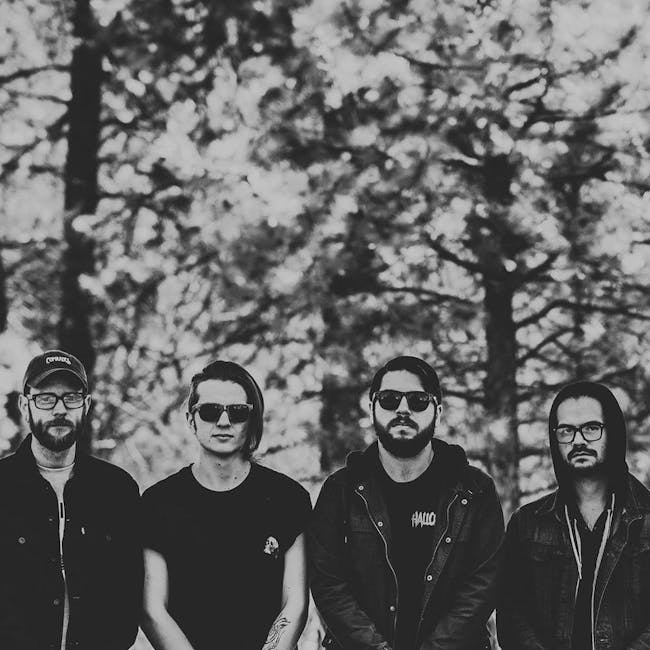 Ghost Heart
Fauvism, The Fulton Incarnate, Fyction
Funhouse
Ghost Heart at The Funhouse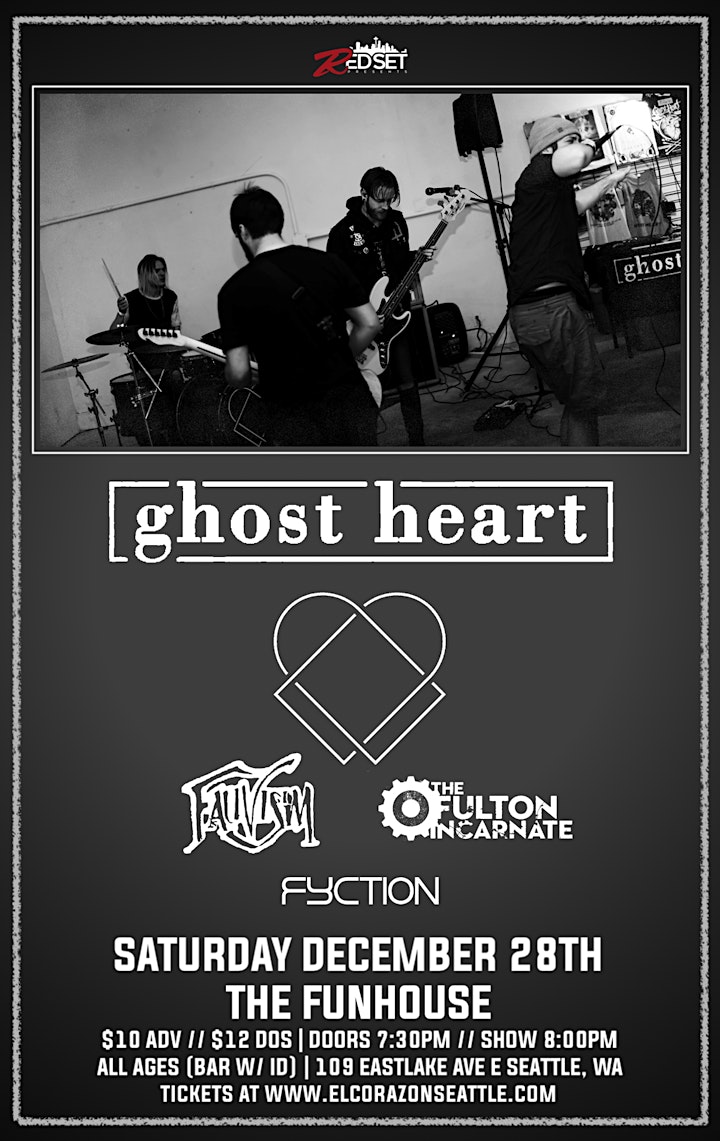 GHOST HEART
Melodic Post Hardcore from the Pacific Northwest.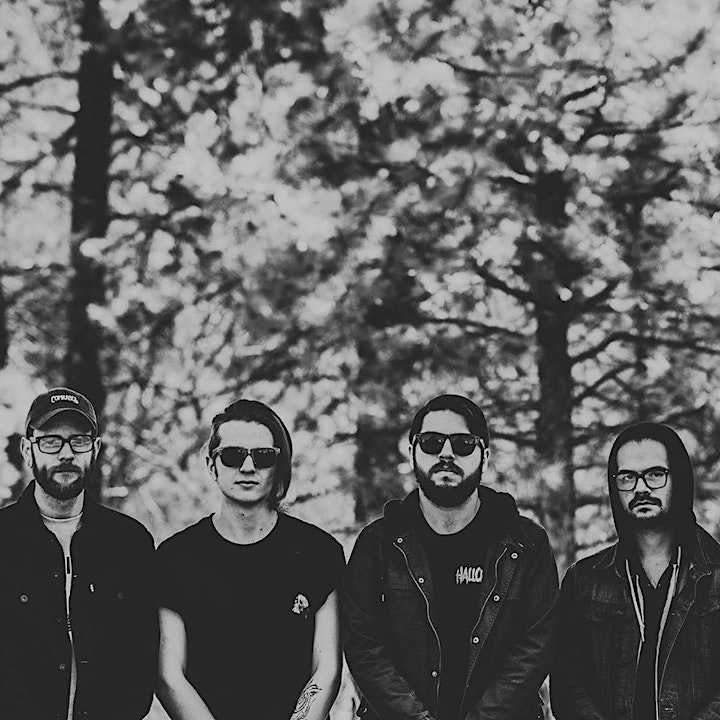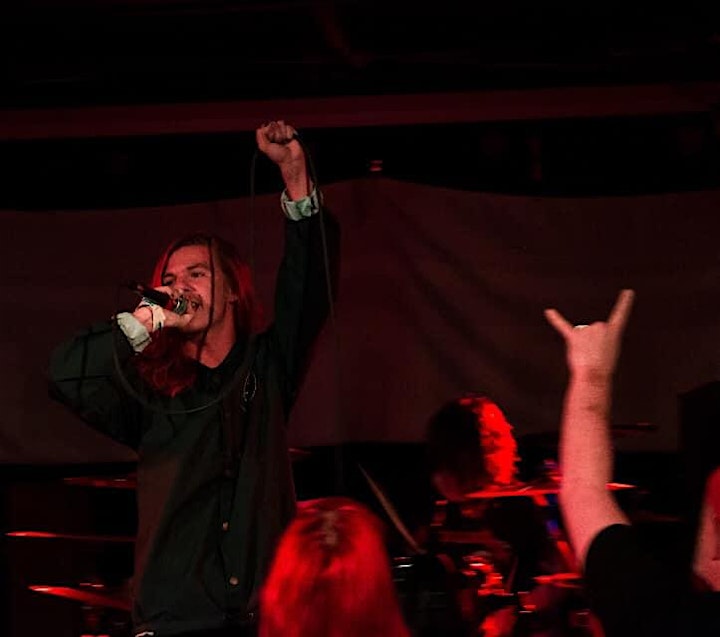 THE FULTON INCARNATE
Prog-rock band from Tacoma, WA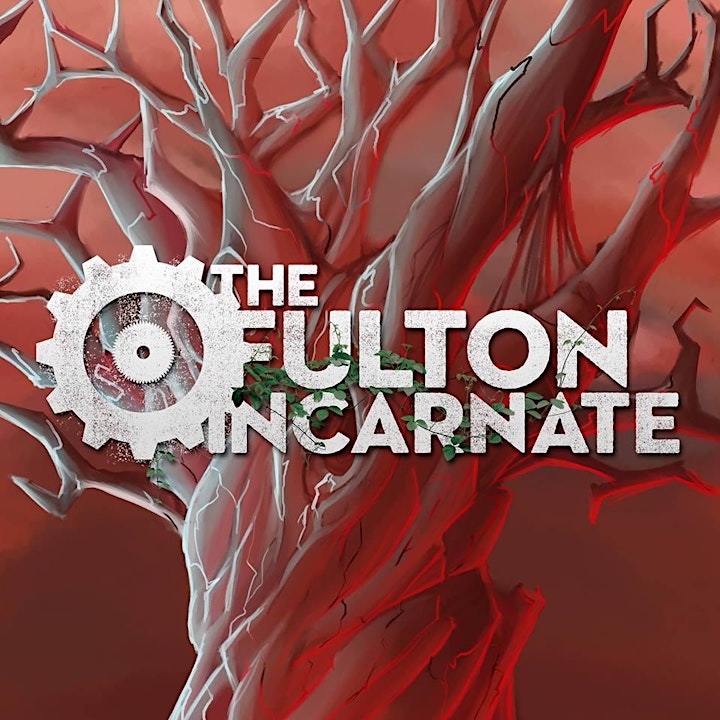 FYCTION
fyction's influences span anywhere on the musical spectrum from RL Grime, to My Chemical Romance. Unlike any other Producer/DJ's of his caliber, fyction pulls from each and every genre of music to craft his own unique sound. His goal is to intrigue, empower, and enhance the life of his listeners through employing melodic-emotional vocals, electric guitar, and heavy drops. This harmonious musical cocktail culminates in a sound that's hard-hitting and emotional, yet elusive... just how fyction likes it.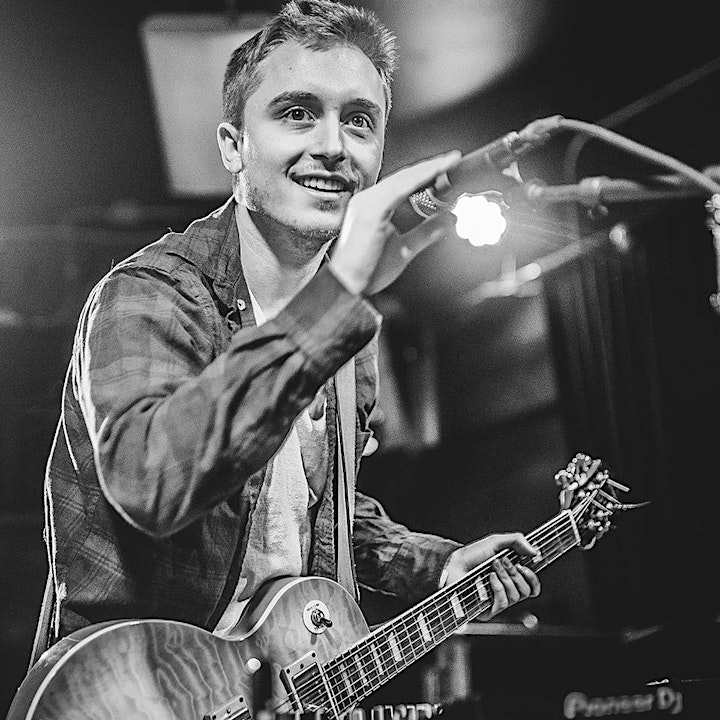 Venue Information:
Funhouse
109 Eastlake Ave E
Seattle, WA, 98109