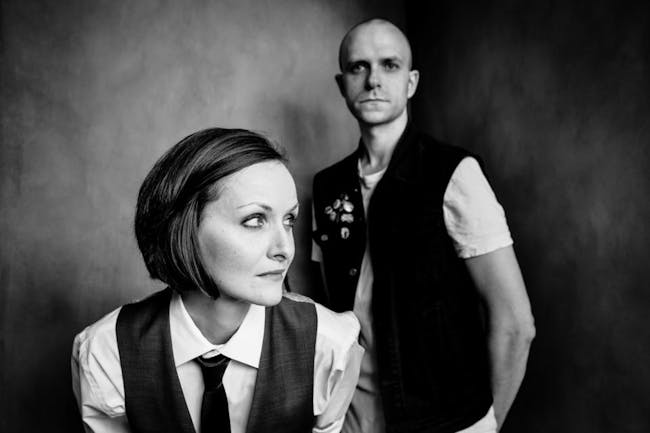 Friendship Commanders
Jaguar Paw, Hostile Makeover, Waves Like Weapons
Funhouse
Friendship Commanders at The Funhouse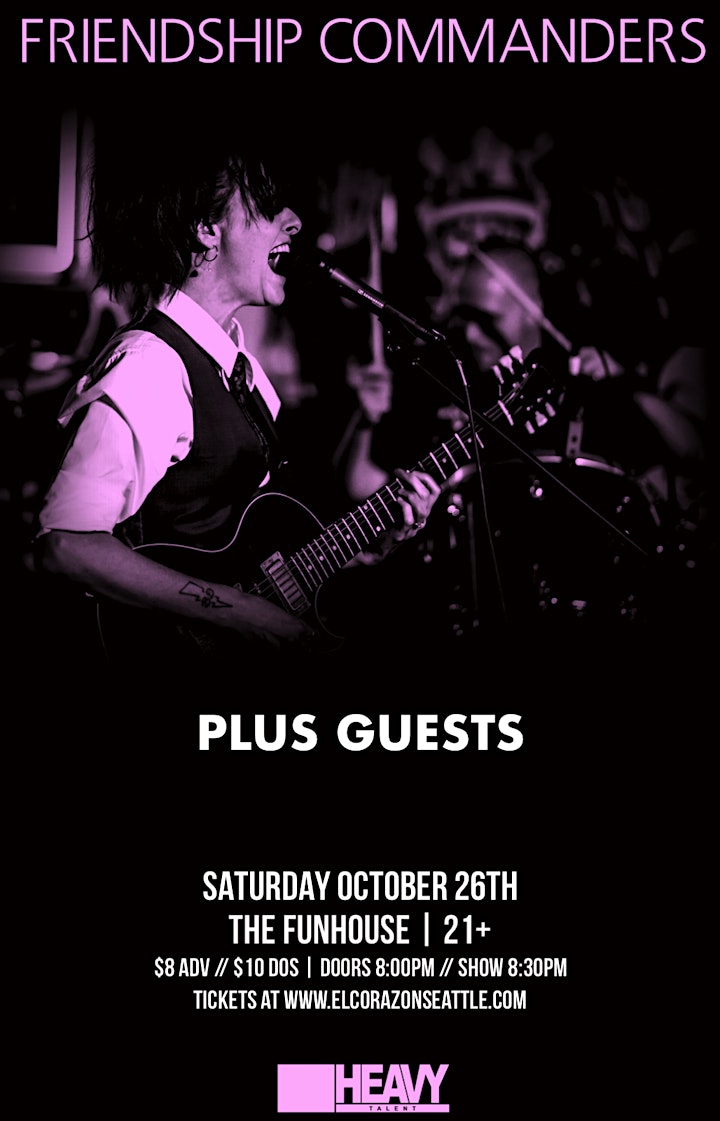 FRIENDSHIP COMMANDERS
Friendship Commanders are a melodic heavy duo from Nashville, TN. Their first full-length album, DAVE, was released on February 12th, 2016. They have additionally released four EPs, and four annual Halloween singles which benefit addiction research and/or recovery resources, all on Trimming The Shield Records. Band members Jerry Roe and B. Arson are committed to making work that promotes conversation around tolerance, equality, communication, and human rights.
Their second album, BILL, recorded with Steve Albini, was released on October 5th, 2018.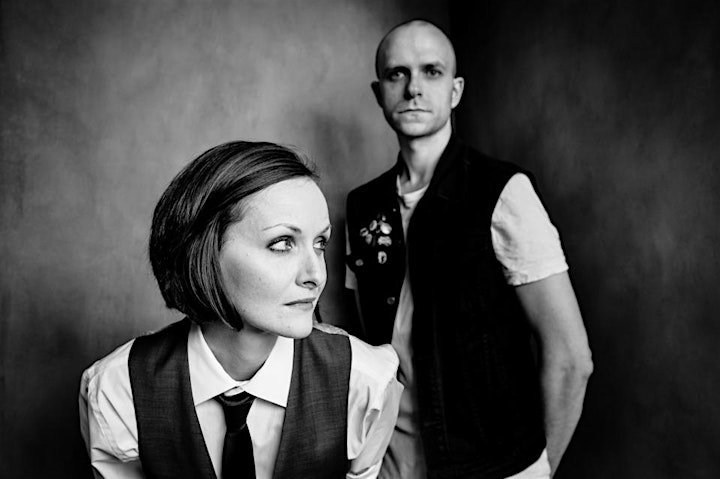 JAGUAR PAW
Jaguar Paw peddle straightforward pop punk with adorable vocals by Heather-Jane. It's an old formula—Ramones on a first date with the Runaways—that still has some mileage left in it. Jaguar Paw work it with panache.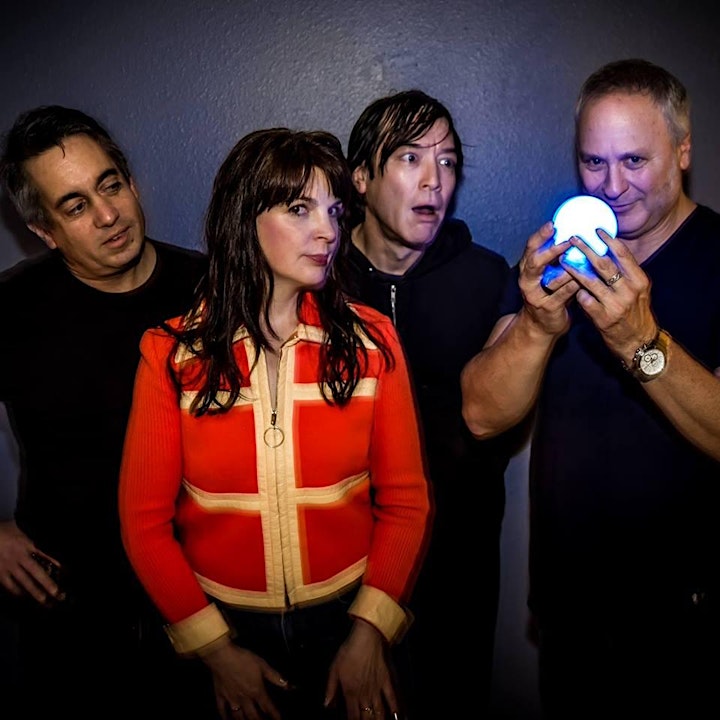 HOSTILE MAKEOVER
Sabina and Kate were a perfect rhythm section looking for a tribe of trebly girls who looked as good as we did, and played even harder. So we found Krystin shredding solos like nobody's business, and Marcy who sings, shreds and kills the drums.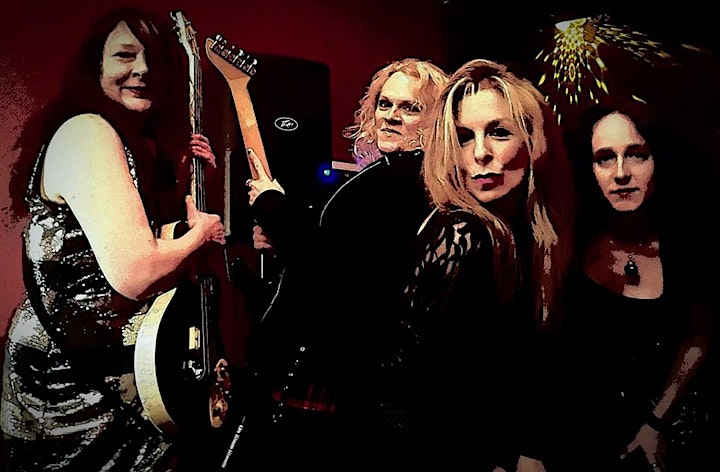 WAVES LIKE WEAPONS
Waves Like Weapons is a new heavy melodic musical experience out of the PNW. The music is based apon the feeling of how we are to live life. Our concept of sound, emotions, and interactions we transcribed into a musical story.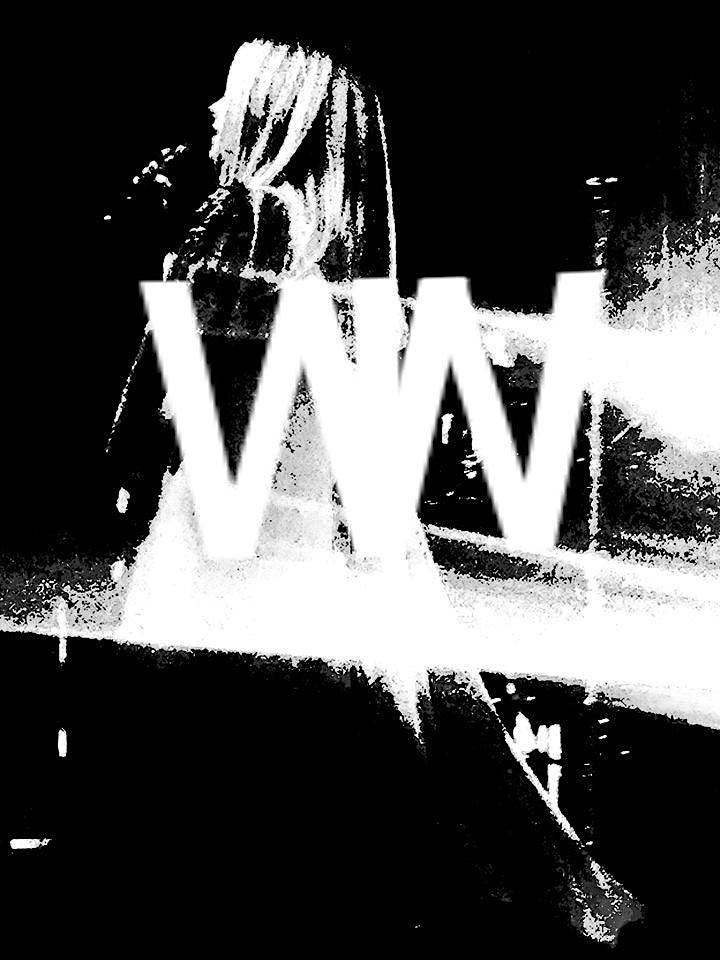 Venue Information:
Funhouse
109 Eastlake Ave E
Seattle, WA, 98109