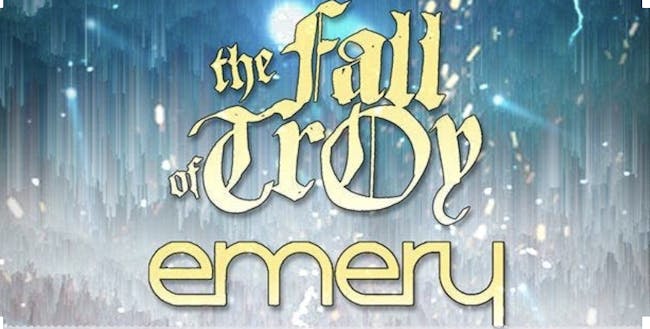 "KISW "Loud & Local", Take Warning, RedSet and JustBird Present"
The Fall of Troy
Emery
From Aphony, Moneta, On The Last Day, The Fame Riot
El Corazon (SEATTLE)
Emerald City Rock Party 2019 THE FALL OF TROY | EMERY From Aphony | Moneta | On The Last Day The Fame Riot | Ravenna Woods..
The Fall of Troy
The Fall Of Troy comes from Mukilteo, Washington. Before their 17th birthdays, they recorded their first full-length, a self-titled release in under a week, in one take. They have switched from a three member band to four members and back a couple of times, but the core of the band is the original three members.
Emery
Emery is a five-piece rock band from Rock Hill, South Carolina currently signed to Tooth & Nail Records and based in Seattle, Washington. Emery was founded in Rock Hill, South Carolina with the original lineup consisting of Toby Morrell, Devin Shelton, Matt Carter, Josh Head, Joel Green and Seth Studley. Emery moved to Seattle in order to reach a more music centered scene.
From Aphony
https://www.facebook.com/fromaphony/
https://myspace.com/fromaphony
Moneta | On The Last Day | The Fame Riot | Ravenna Woods | Waking Things | Bad Saint | Parkwalk. | Have Patience | Left Side Of The Radio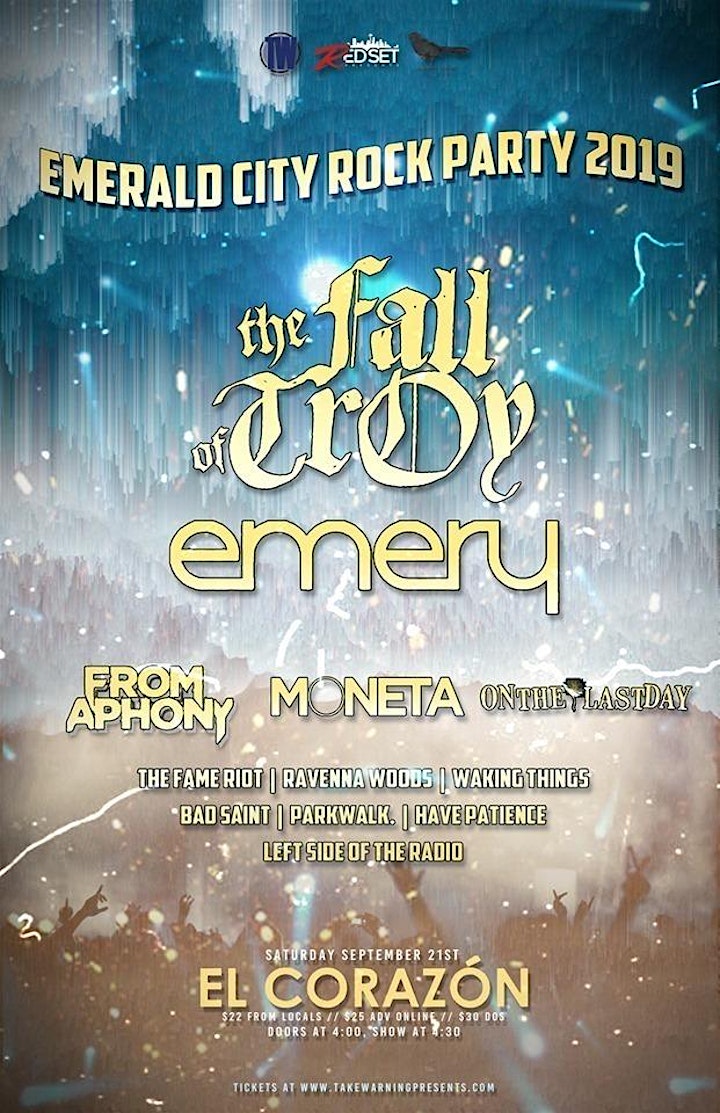 Venue Information:
El Corazon (SEATTLE)
109 Eastlake Ave. E.
Seattle, WA, 98109