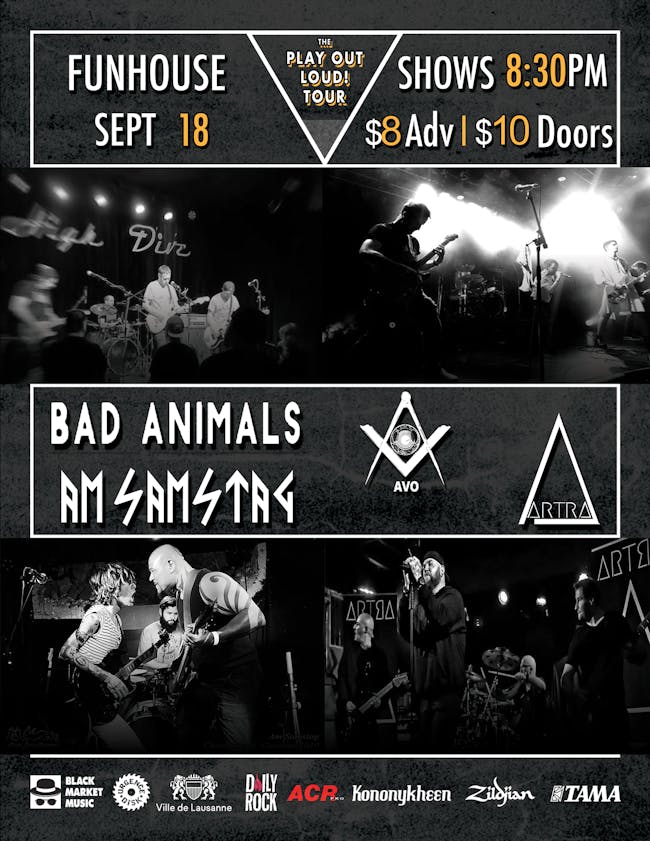 Bad Animals with Am Samstag, Avo, and Artra at Funhouse - Seattle
BAD ANIMALS
We are a 3 piece from Seattle/Fed Way with music rooted in punk and blues.
Musicians Wallace Brown and Cory Johnson have been playing music off and on together for almost 15 years. Their previous Seattle, WA based project, The Remnants, dissolved after their longtime bassist left in 2017. Now the band has reformed as Bad Animals to play their unique blend of high energy punk rock and rock & roll with the help of Eric Stallard from the prominent ska/punk group It Gets Worse on lead guitar. With the latest addition of friend and prior bandmate Lucas Chalcraft on bass, Bad Animals strives to perform an electrifying, intense, and memorable live set for audiences.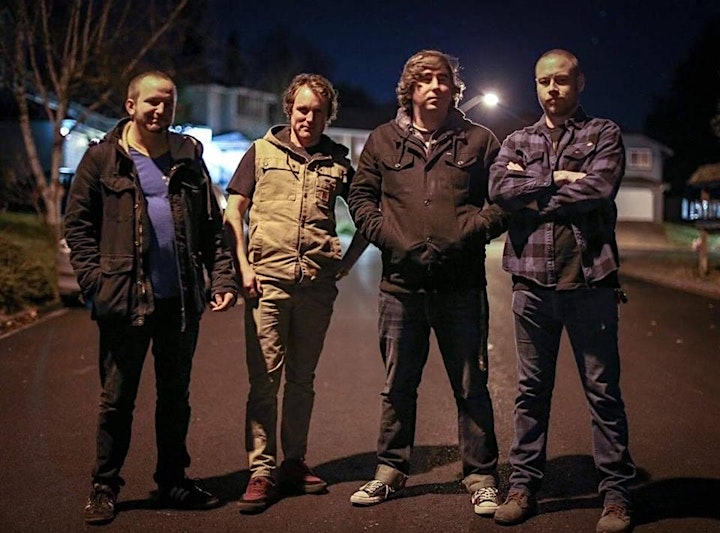 AM SAMSTAG
Am Samstag is a rock band formed in September 2018. Drawing on influences from the bands that gave birth to the grunge movement in the early 90's, the trio wishes to prove that grunge is not dead, it was just asleep for a while.
In only 6 months of existence, the band composed, recorded and released a 4-tracks EP, which has been produced and mixed by Jack Endino in Seattle.
"1" was well received by the critics worldwide, who compared Am Samstag to bands like Nirvana or yet L7. Released in February of 2019 this EP kicks off "The First Tour", with shows in the US, UK, France, Italy and Switzerland.
Composed of broken vocals, distorted guitars, muddy-fuzzy bass lines and aggressive drums, the band's first EP is a travel to Seattle.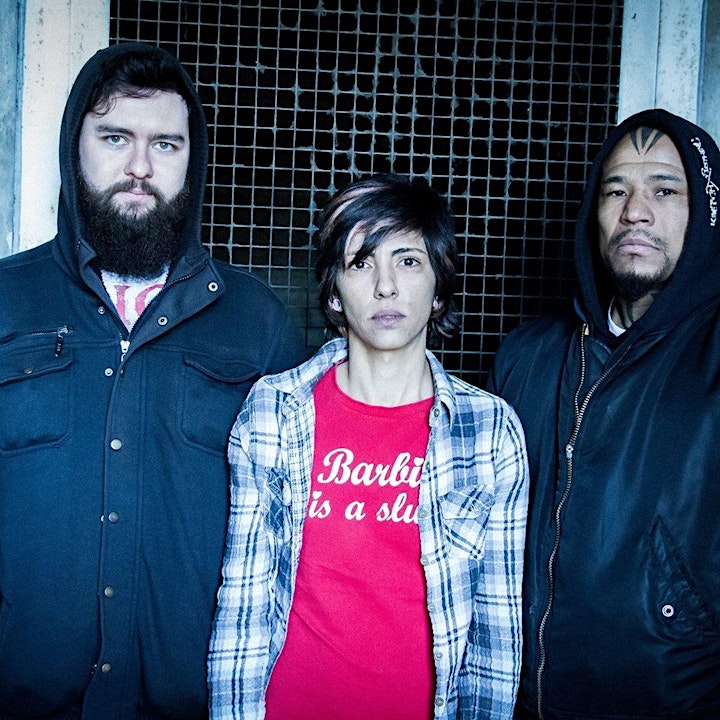 AVO
Alternatif rock band from Geneva,Switzerland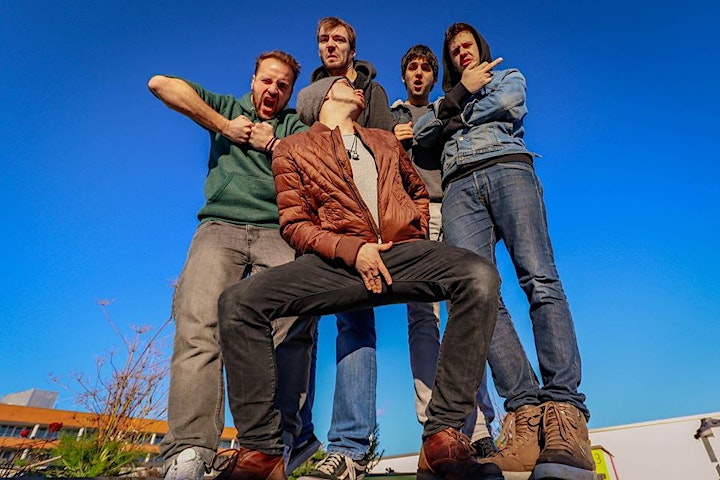 ARTRA
ArtrA is a modern rock band from Tacoma, Washington. With members hailing from the Pacific Northwest but having travelled and performed all over the world, they bring their stage experience and breadth of influence to their recordings and lively performances. Members include Lo on vocals, Shane on guitar, Hornet on bass, and Tory on drums.
​A variety of other genres can be heard within the songs forged by ArtrA, particularly in the material being developed for their upcoming album. Whether you are into rock, prog, grunge, metal, or any other type of music, you will find something to love in their songs. The band focuses on crowd engagement and putting on a show that will get people out of their seats and wanting more. ArtrA has opened for national acts such as Saving Abel and have been raved about by every venue they've ever played.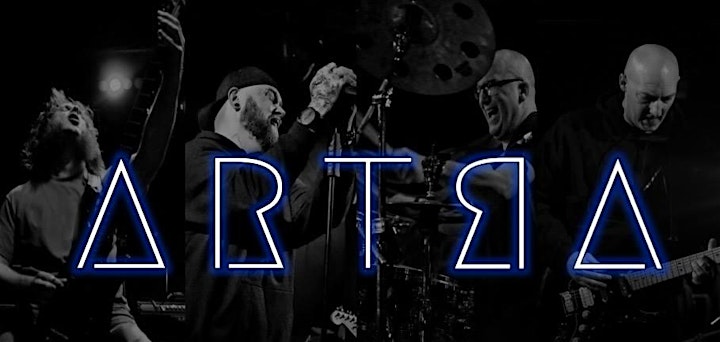 Venue Information:
Funhouse
109 Eastlake Ave E
Seattle, WA, 98109