Anthrocene (playing their debut album Nucleation), What's Wrong & The Cleanse at the Funhouse!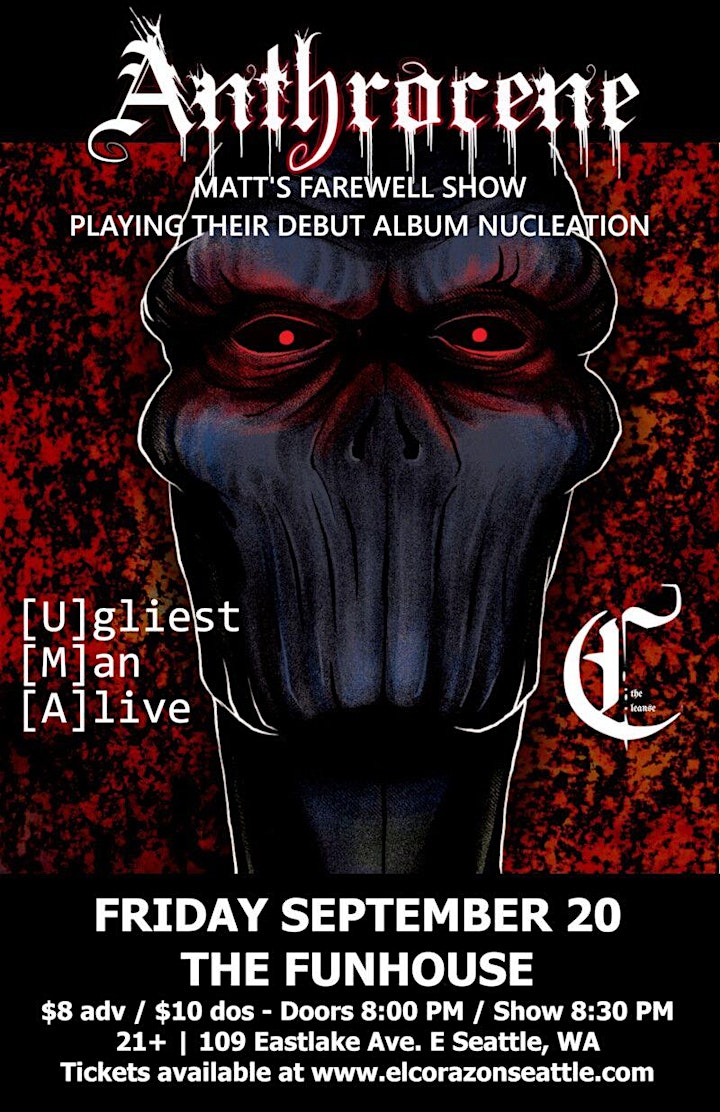 ANTHROCENE
Hailing from Seattle, Anthrocene has accumulated a sonic arsenal that draws elements from wide-ranging influences across many metal sub-genres, while maintaining a consistent sound and style. Anthrocene performances take listeners on a journey spanning from blackened thrash bangers to neo-classical power metal anthems to melodeath breakdowns. In support of this musical variety, the lyrical content draws from a cautionary world created by singer Boris Sagal, featuring cosmic perils, nihilistic lumberjacks, Slavic oligarchs, space travel, and mole people.
They are ready to take the metal world by storm with the release of their debut album Nucleation. Nucleation is a concept album telling the story of a self-inflicted global conflagration, exploring themes of survival, loss, and transcendence with a sardonic sense of humor. Anthrocene teamed up with Aaron Smith (Jeff Loomis, 7 Horns 7 Eyes, Ghostship Octavius) for mixing, and Caspian Priebe to create a lyrical comic book that accompanies the musical experience.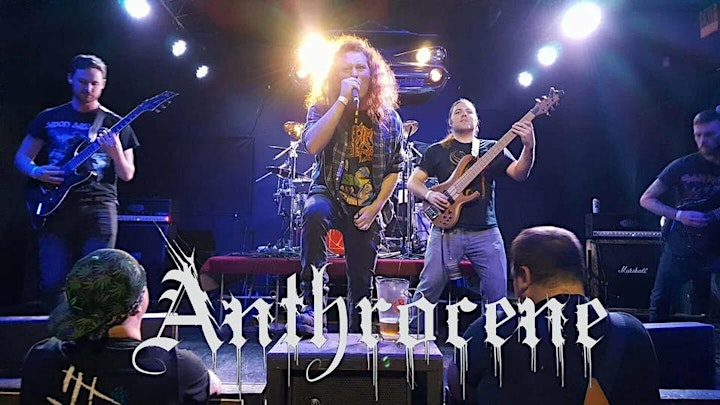 THE CLEANSE

The Cleanse is a four piece band from Seattle, WA. The group consist of Sarah Cole on vocal, Dave Valencia on guitar and piano, Carlos Martinez on bass and Karter Rosner on Drums. Although the group is very young in band years, they are making headway with their following. Blending heavy, slow and hard music with melodic vocals the band has been compared to Chelsea Wolfe, Deftones and Fvnerals. Please click on the link to hear our music.

UGLIEST MAN ALIVE

Seattle-based operator of guitars, synths, and whatchamacallits.

Venue Information:
Funhouse
109 Eastlake Ave E
Seattle, WA, 98109