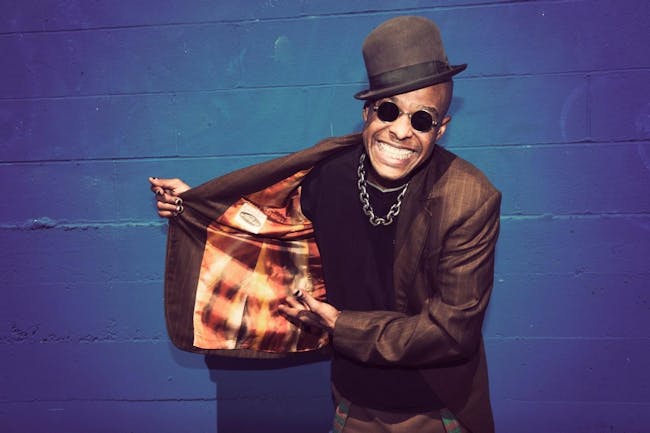 Angelo Moore And The Brand New Step
Thaddillac, The Highsteppers
Funhouse
Angelo Moore And The Brand New Step at The Funhouse
ANGELO MOORE AND THE BRAND NEW STEP
Over the past few decades, Angelo Moore steadily pioneered new frontiers of music totally unique to his own incredible musical artistry. Having risen to fame with the legendary L.A. based band Fishbone, Angelo has always been ahead of his time, coming up with styles and sounds that are still influential in much of today's popular music.
While still being an active member of Fishbone, since 2014 he has been stepping out in a new direction, redefining himself yet again, collaborating with Bay Area producer Jim Greer and songwriter/guitarist Kris Jensen ( along with an incredible cast on their releases such as Stanton Moore (Galactic), Butterscotch, Tim Carter ( Kasabian), Boots Riley, and more). Together, as the Brand New Step, they seek to push the boundaries of music even further, crossing genres from soul to jazz to avant-garde to pop music, fusing together music that allows Angelo's unique sensibilities to shine without sounding like anything that has come before it.
Through dynamic vocals, horns, theremin, beatboxing, effects and seamless electronic beats, Brand New Step gives Angelo a platform to explore the entire musical map with his signature personality and insightful lyrics. As a true performer playing on stages around and world, he connects with the audience to bring the Brand New Step live shows to a frantic level of energy along with Jim Greer on keyboards and beats and Kris Jensen on guitar. The band collaborates with many notable musicians, such as Claude Coleman Jr. (Ween), Ashish "Hash" Vyas (Thievery Corporation), JJ Jungle (The Coup), Hassan Hurd (The Coup), and Bridney Reese, to expand their live performance.
In 2018 The Brand New Step will be releasing new music via Ropeadope Records out of Philadelphia and touring the US along with a tour to Japan and Taiwan.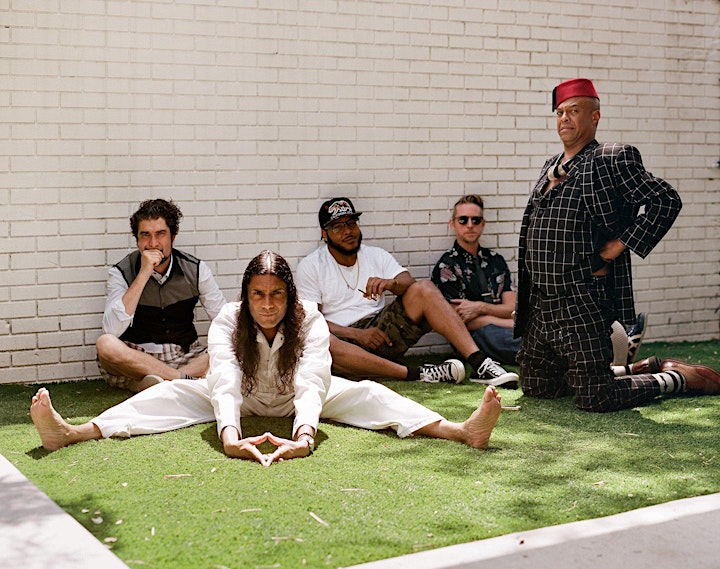 THADDILLAC
Thaddillac (aka Thaddeus Turner) has been tearing up the Seattle music scene for years as both a live performer and respected
studio musician. Often compared to the diverse guitar stylings of Jimi Hendrix, Prince and Peter Frampton, Thaddeus Turner's trademark guitar playing is the pillar of the West Coast music scene. Combining the beauty of traditional soul with the power of rock, mixed with his talk­box stylings, Thaddeus has gained a loyal national following. As lead guitarist for the Seattle Heavy Soul band Maktub, Turner has received glowing praise from Rolling Stone Magazine, NPR and the Seattle Times. Turner has toured with such notables as Cherrywine, Stone Gossard from Pearl Jam, Digable Planets, as well as with Dave Matthews and India.Arie. His versatility as a guitar player has gained him national recognition for his unique sound and passionate playing.
Born in Seattle to a musical family, Thaddeus got his start at the age of 3 on the keyboards, but quickly parlayed that into a passion for the strings. He grew up playing in church with his family. Turner's music genes run deep.
After years of delivering legendary guitar for bands such as Maktub, Digable Planets and Brad, Thaddillac has launched his debut solo album: Feleetfoot Broham. His first solo project showcases the range of Funk, Soul, Techno and of course screaming Rock guitar that has been a hallmark of Thaddillac's past projects. His second album is in the works and should see release soon.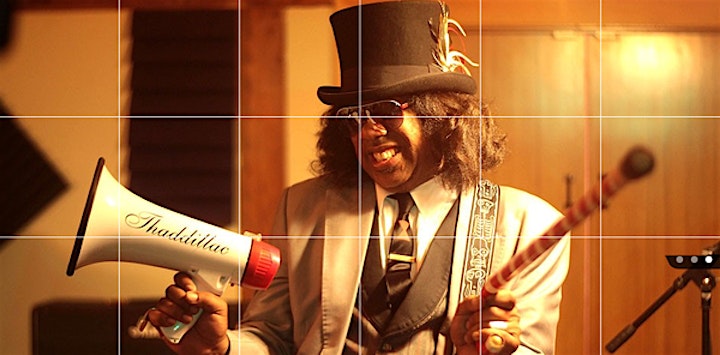 THE HIGHSTEPPERS
The Highsteppers are a fresh group of veteran musicians brought together by a love of classic R&B, Motown, and soul. Otis, Etta, Aretha... They keep the dance floor crowded with the hits you love and deep cuts you'll be excited to discover.
With a full 9 piece band, you'll get no samples, no backing tracks, no electronic drums... Everything is live and done the way real rock n roll is supposed to be done.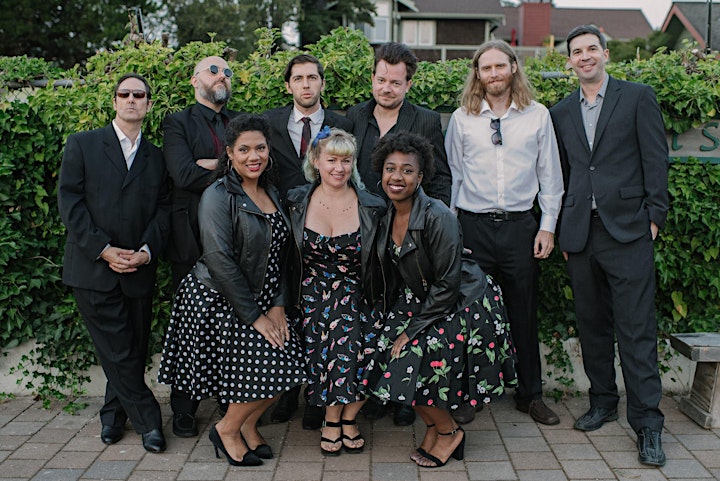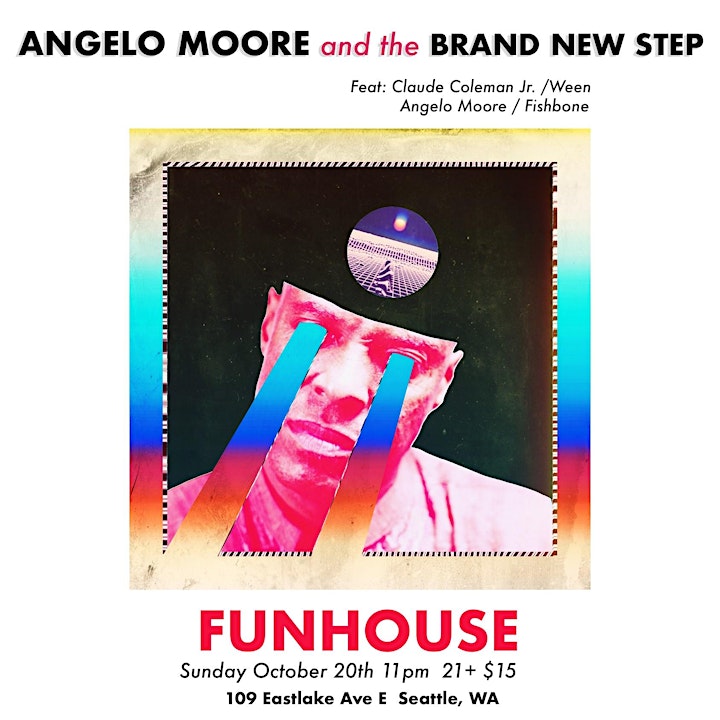 Venue Information:
Funhouse
109 Eastlake Ave E
Seattle, WA, 98109