Adelitas Way
Blacklite District, Another Day Dawns , Taking Dawn
El Corazon
Adelitas Way at El Corazon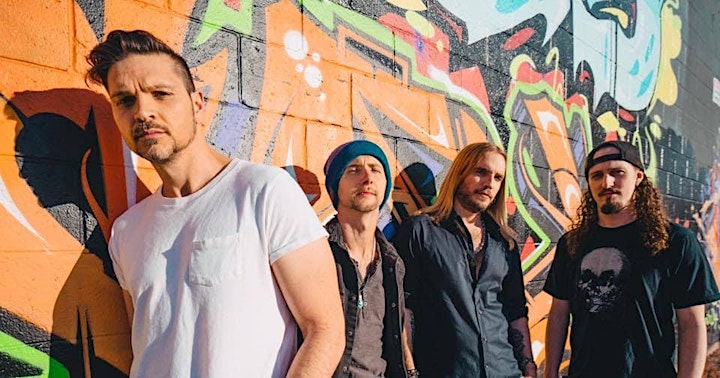 BLACKLITE DISTRICT
Kyle Pfeiffer, known as Blacklite District, is a singer/songwriter, rapper, and record producer from the Black Hills of South Dakota. He has over 250 million streams and 112,000 YouTube subscribers. "Blacklite District" started out as a band, but after going viral in 2018 with the smash hit "Cold As Ice", Pfeiffer adopted the name Blacklite District as his stage name. All music released through Pfeiffer's AK19 Entertainment, LLC.
ANOTHER DAY DAWNS
Another Day Dawns is a high-energy hard rock band hailing from Lehighton, Pennsylvania. Originally formed in 2010 by drummer Nick McGeehan and guitarist Tyler Ritter, they are quickly becoming a household name.
The addition of frontman Dakota McGeehan & his signature vocals have paved the way for what would mark the bands evolution into a full-on original act. The trio have wasted no time in quickly generating buzz across the United States. ADD has supported acts such as Avatar, Buckcherry, Hinder, Cold, and many others.
A chance encounter in 2016 at a local music conference introduced the band to Grammy-nominated and multi-platinum engineer/producer David Ivory (Halestorm, Silvertide, The Roots). Quickly they began work on new material, one of which would become the band's debut single "Love She's After", mastered by Ted Jensen at Sterling Sound and released on Ivory's label Flexitone Records in early January 2017.
2019 has been their most successful year to date. From playing local hometown shows in and around Northeastern Pennsylvania to recording their soon to be released album STRANGERS at the world famous Dark Horse Studios in Franklin, Tennessee, which was produced by Joe Rickard (Red, Starset, Manafest, Joyous Wolf), ADD is ended the year with a bang on the road for select dates alongside ISSUES.
The bands new EP STRANGERS is slated for a January 2020 release.
Venue Information:
El Corazon
109 Eastlake Ave East
Seattle, WA, 98109