Adelitas Way
Blacklite District, Another Day Dawns, Taking Dawn, Altaira
El Corazon
Adelitas Way at El Corazon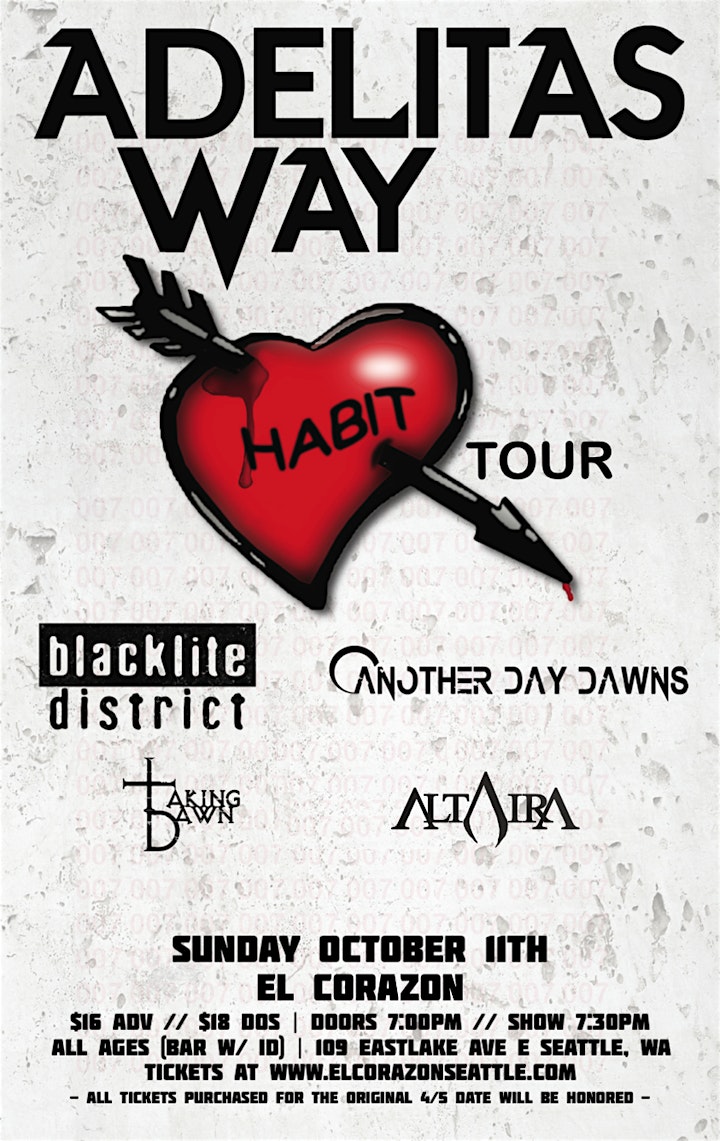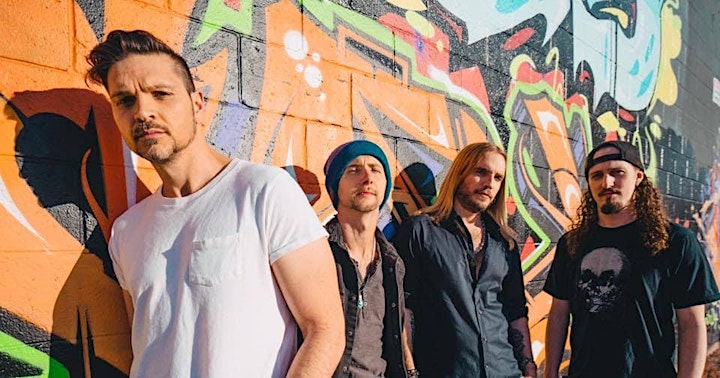 BLACKLITE DISTRICT
Kyle Pfeiffer, known as Blacklite District, is a singer/songwriter, rapper, and record producer from the Black Hills of South Dakota. He has over 250 million streams and 112,000 YouTube subscribers. "Blacklite District" started out as a band, but after going viral in 2018 with the smash hit "Cold As Ice", Pfeiffer adopted the name Blacklite District as his stage name. All music released through Pfeiffer's AK19 Entertainment, LLC.
ANOTHER DAY DAWNS
Another Day Dawns is a high-energy hard rock band hailing from Lehighton, Pennsylvania. Originally formed in 2010 by drummer Nick McGeehan and guitarist Tyler Ritter, they are quickly becoming a household name.
The addition of frontman Dakota McGeehan & his signature vocals have paved the way for what would mark the bands evolution into a full-on original act. The trio have wasted no time in quickly generating buzz across the United States. ADD has supported acts such as Avatar, Buckcherry, Hinder, Cold, and many others.
A chance encounter in 2016 at a local music conference introduced the band to Grammy-nominated and multi-platinum engineer/producer David Ivory (Halestorm, Silvertide, The Roots). Quickly they began work on new material, one of which would become the band's debut single "Love She's After", mastered by Ted Jensen at Sterling Sound and released on Ivory's label Flexitone Records in early January 2017.
2019 has been their most successful year to date. From playing local hometown shows in and around Northeastern Pennsylvania to recording their soon to be released album STRANGERS at the world famous Dark Horse Studios in Franklin, Tennessee, which was produced by Joe Rickard (Red, Starset, Manafest, Joyous Wolf), ADD is ended the year with a bang on the road for select dates alongside ISSUES.
The bands new EP STRANGERS is slated for a January 2020 release.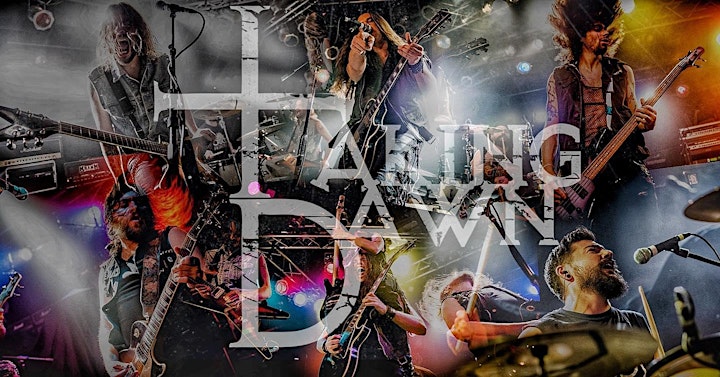 ALTAIRA
Starting in 2008, we were a five piece band consisting of the best of friends. We were under a different name but we have always held true to what we felt when we started. All of us were hungry kids from a very small town in North Idaho who loved metal and wanted to make it our world to play it.
Ten years later, this dream has never faltered and we refuse to stop pursuing it. Through life we have had our share of experiences together. We have made and lost friends and family alike with the loss of one of our younger brothers, gone through individual hardships together and what we believe to be another of the largest obstacles we faced as a band was the loss of our dear friend and first vocalist, Wade Norton, who founded this band in its first inception.
Now we push even harder to not only fulfill the dream we have all had since we were children but also to honor the memory of our fallen brothers; Brandon Avalos, Wade Norton and others we have seen go along the way. We believe that with our particular brand of metal that we can make people remember originality again and experience a wow factor in our song writing and playability.
We are Altaira. And we are here to stay.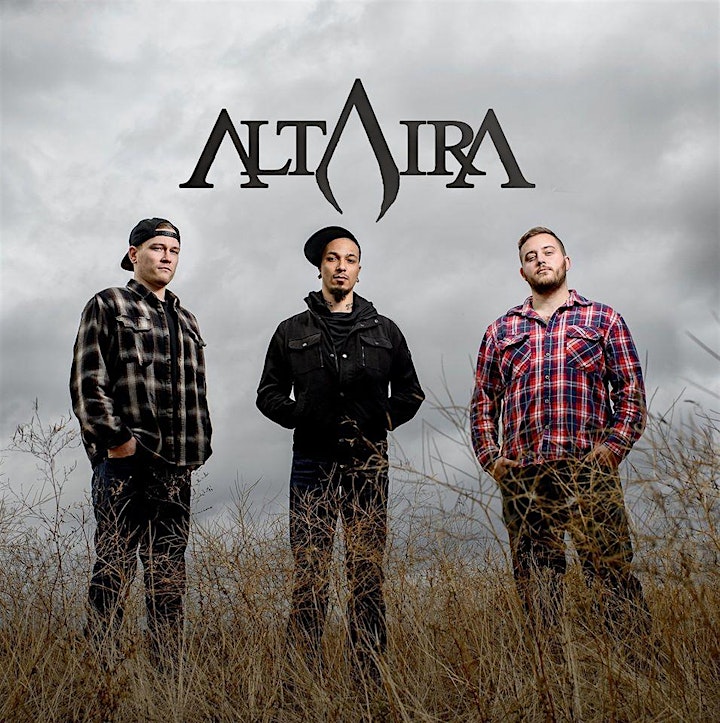 Venue Information:
El Corazon
109 Eastlake Ave East
Seattle, WA, 98109