'68
The Inspector Cluzo, The Messenger Birds , LO' There, Proud Dad
Funhouse
'68 at The Funhouse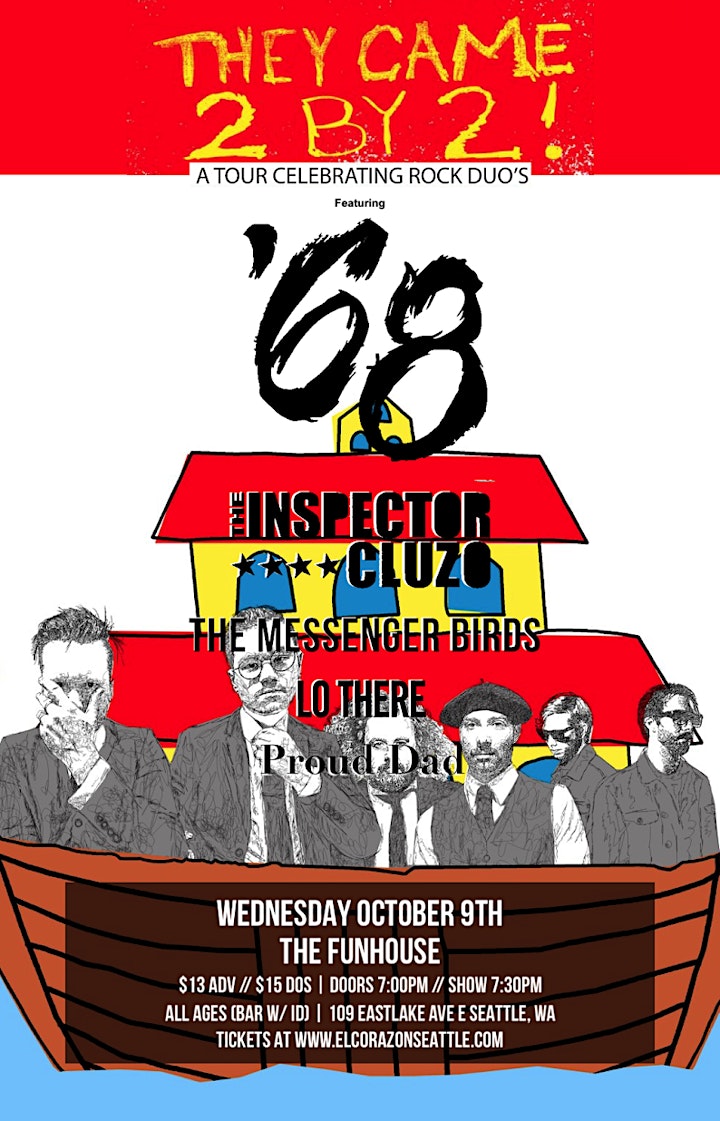 '68
In Humor and Sadness, the debut album from '68, demonstrates the loud beauty of alarming simplicity. A guy bashing his drums, another dude wielding a guitar like a percussive, blunt weapon while howling into a mic somehow manages to sound bigger and brasher than the computerized bombast of every six-piece metal band. A splash of roots, a soulful yearning for mid century Americana and the fiery passion of post punk ferocity rampages over a record of earnestly forceful tracks like a runaway locomotive.
Josh Scogin wasn't out of elementary school when the Flat Duo Jets laid their first album down on two tracks in a garage. But the scrappy band's spirit of raw power, punchy delivery, tried-and-true rhythms and urgent sense of immediacy is alive and well in '68. Heralded by Alternative Press as one of 2014's Most Anticipated Albums, In Humor and Sadness is a snapshot of a fiery new beginning for one of modern Metalcore's most celebrated frontmen. Produced by longtime Scogin collaborator Matt Goldman (Underoath, Anberlin, The Devil Wears Prada), the first full offering from '68 is a broad reaching slab of ambitious showmanship delivered with few tools and fewer pretensions. The scratchy disharmonic pop of Nirvana's Bleach is in there, for sure. And while many associate the setup with The Black Keys, '68 is more like Black Keys on crack.
"I wanted it to be as loud and obnoxious as it can be," Scogin explains. "I want it to be in-your-face. I want people who hear us live to just be like, 'There's no way this is just two dudes!' That became sort of the subplot to our entire existence. 'How much noise can two guys make?' It's obviously very minimalistic, but in other ways, it's very big. I have as many amps onstage as a five piece band. Michael only has one cymbal and one tom on his kit, but he plays it like it's some kind of big '80s metal drum setup. It's minimalistic, but it's also overkill. We get as much as we can from as little as we can."
Like many pioneers, North Carolina's the Flat Duo Jet's blazed a trail for more commercially successful people. They played rootsy rockabilly but with a punk edge. Band leader Dexter Romweber's solo work was a fist-pounding celebration of audacity and disruption, which influenced the likes of The White Stripes, among other bands.
"I got excited when I thought about the distress, the chaos that this two-piece arrangement would create – one guy having to provide all of these sounds, with a bunch of pedals, with certain chords wigging out and missing notes here and there," he says with excitement. "That alone makes up for the chaos of having five people up there."
That idea of less is more, of building something big from something small, persists today at the top of the charts with The Black Keys, just as it's lived and breathed in the bass-player-less eclectic trio Jon Spencer Blues Explosion, the rule-breaking early '90s destruction of Washington D.C.'s Nation of Ulysses, and in the two man attack of '68.
"Jon Spencer's records always sound like he's kind of winging it and I love that," declares Scogin, letting out an affectionate laugh. "In my last band, that's how we tried to make our last record feel. The excitement and imperfection is something I love to draw from."
Before paring (and pairing) things down with friend and drummer Michael McClellan, Josh Scogin was the voice, founder and agitprop-style provocateur in The Chariot, who laid waste to convention across a brilliantly unhinged and defiantly unpolished catalog of Noisecore triumphs and dissonant art rock rage. Recorded live in the studio, overdub free, The Chariot's first album set the tone for a decade to come, owing more to a band like Unsane than whatever passes for "scene."
Scogin was the original singer for Norma Jean and left an influential imprint on the burgeoning Metalcore of the late 90s that persists today, despite having fronted the band for just one of six albums. Whether it's the genre-defining heft of Norma Jean's first album or the five records and stage destroying shows of The Chariot, there's a single constant at the heart of Josh Scogin's career: a familiarity with the unfamiliar.
A new Metalcore band would be a safe third act for the subculture lifer, but Scogin isn't comfortable unless he's making himself (and his audience) uncomfortable. "I definitely wanted to flip the script a bit," he freely confesses. "I've always wanted to play guitar and sing in a band, ever since I left Norma Jean. I needed the freedom of not having a guitar onstage, but now having done that for several years, I wanted the challenge."
Creative problem solving has long been the name of the game for Scogin, whether he was hand stamping ALL 30,000 CDs for The Chariot's Wars and Rumors of Wars album or figuring out how to pull off his '68 song title concept in the digital age of iTunes. Each song on In Humor and Sadness was to be titled with simply a single letter, which when put together vertically on the back of a vinyl LP or compact disc, would spell out a word. However, it's problematic to name more than one song with the same letter, which would have been necessary to spell out what he intended.
'68 is the forward thinking progress of an artist who finds satisfaction in the expression of dissatisfaction. There's progression in this regression. Tear apart all of the elements that have enveloped a singer's performance, strap a guitar on the guy and set him loose with nothing but a beat behind him? It's a recipe for inventive, fanciful mayhem.
After a raucous debut at South By Southwest, a full US tour supporting Chiodos and many more road gigs on the horizon, Scogin and McClellan are propelled by the excitement that comes along with the knowledge that '68 is truly just getting started.
"We've just broken the tip of the iceberg. We're really just exploring all the different things we can do," Scogin promises. "I'll get more pedals, we're try different auxiliary instruments, whatever – the goal is to challenge ourselves and challenge an audience."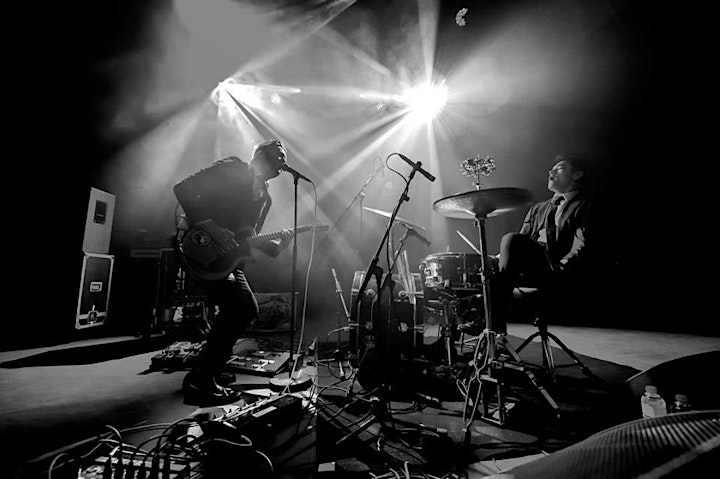 THE INSPECTOR CLUZO
Soul / Funk'n'roll duo (guitar N' drums) since 2008 from Gascony.
Delivering a jacked-up explosion of soulful funk-influenced classic rock intensity, THE INSPECTOR CLUZO's fourth studio full-length, Gasconha Rocks, was recorded in full analog by the band on their old MCI mixing desk on their farm in Mont de Marsan, Gascony. The album's diverse ten tracks capture the act's most closely represented recording of their insanely energetic live show. A band who prides themselves on maintaining a badass style of funk without a bass player, THE INSPECTOR CLUZO formed in 2007 when their bassist never showed up for practice, therefore initiating a lifelong goal of abusing and demoting bassists the world over. Boasting a fully DIY attitude and system in every aspect, the duo -- guitarist/vocalist Malcom Lacrouts and drummer/backing vocalist Phil Jourdain -- has handled their own management, booking, label and promotion since inception, even amidst their massively and steadily growing fanbase over the years. Their rampant live performances have been heavily documented online, indisputably ranking them one of France's most hard-touring bands.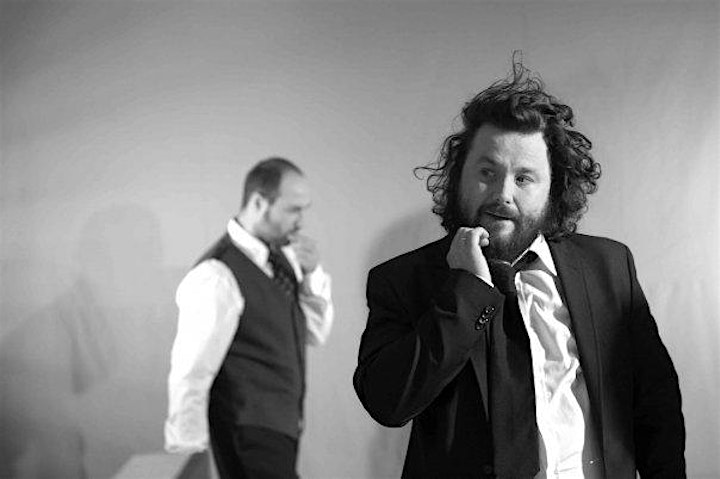 THE MESSENGER BIRDS
The Messenger Birds is not a rock band. It's just two guys. But there is more to this two-piece than meets the eye and a lot of noise to back it up. The Messenger Birds have quickly gained a reputation for putting on an intensely loud and energetic live show, and if you weren't paying attention, you'd think there were five people on stage. With catchy hooks, monster riffs, and unapologetic lyrics, their Detroit brand of alt-rock is often reminiscent of bands like Queens of the Stone Age, The Black Keys, Arctic Monkeys, and even Nirvana.
In 2017, The Messenger Birds released their debut music video for "The Good Years" and a single entitled "Around the Sun," only to follow up in early 2018 with another juggernaut of a single, "Self Destruct." The duo has toured the Midwest heavily over the last year and a half, extending into Canada and the East Coast, recorded a live, analog studio session at Daytrotter, and supported national/international acts including The Fall of Troy, Wilson, Jessica Hernandez and the Deltas, Hinds, Bear Vs. Shark, Thunderpussy, and more. The Messenger Birds also had their song "Honest Lies" featured in YouTube Red series Impulse and, in October, premiered their music video and second single of 2018, "Phantom Limb," via Consequence of Sound.
Phantom Limb has since accumulated nearly 3 million streams on Spotify and is the band's most popular single to date, but this is only the beginning. The Messenger Birds released "No Pardon" on July 26, 2019--a punk rock anthem that details their disdain for a system that doesn't work for the people and a call to action to rise up against the status quo. Immediately following the release of this single and music video, The Messenger Birds took Mo Pop Festival by storm, playing alongside household names like Tame Impala, Vampire Weekend, Lizzo, Kali Uchis, and many others.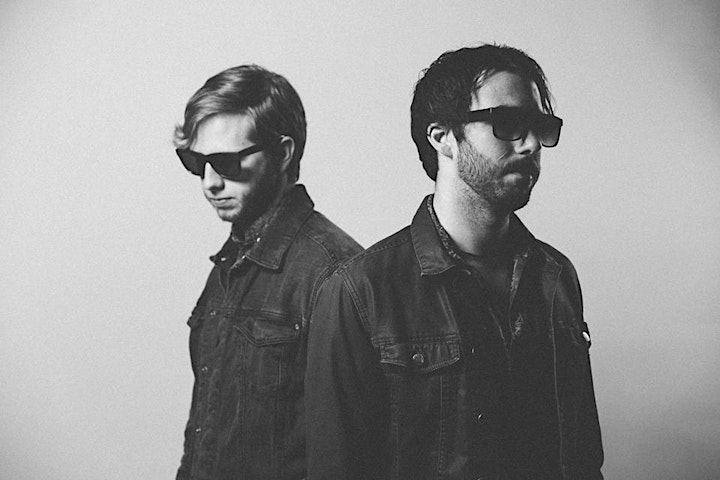 LO' THERE
Established in October 2011, we're a rock band from Tacoma, Washington
"...Gorgeous Pacific Northwest ambient post rock that's the perfect complement to the region's dual beauty. Mountainous yet elegant, LTDISMB's sound is largely instrumental, but the sparse vocals, when delivered carry enormous weight. But the focus of the music is sprawling, building shimmering music that ebbs and flow with sublime shifts between introspective strumming and more metallic heaves."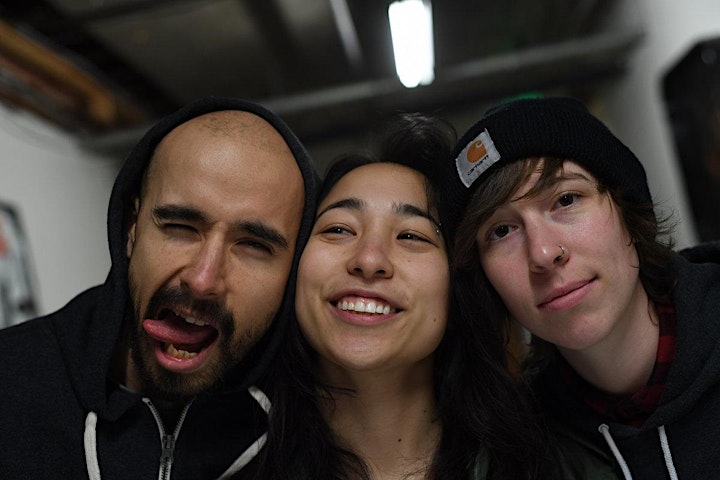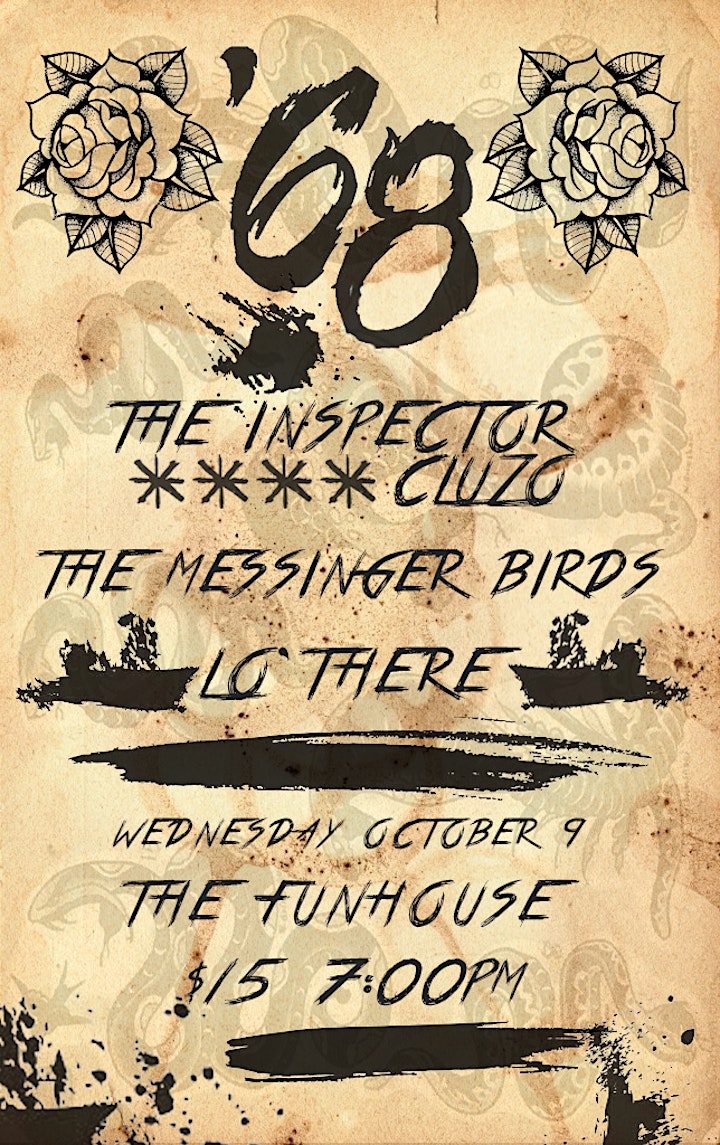 Venue Information:
Funhouse
109 Eastlake Ave E
Seattle, WA, 98109